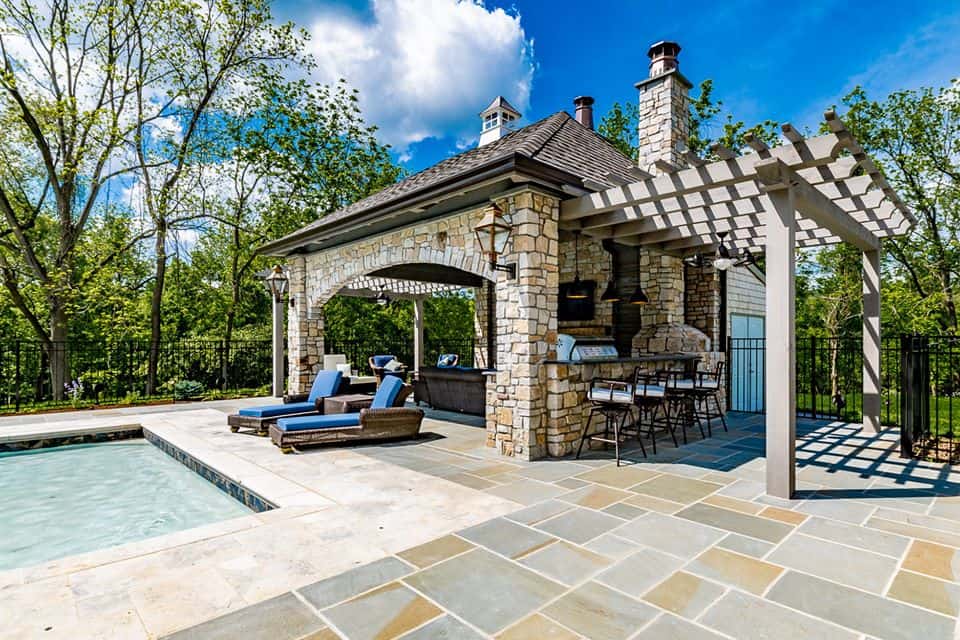 August 14, 2023
How You Can Enjoy Your Home Year-Round
If you like spending time outdoors or entertaining outside, there are a wealth of options to enhance your backyard. Outdoor kitchens, patios, pergolas, sunrooms, and pool houses extend your living space and can be enjoyed in every season.   
Professional landscaping can mean the difference between a comfortable house and one that offers eye-catching curb appeal. Today's landscape professionals offer a wide range of options to enhance your property: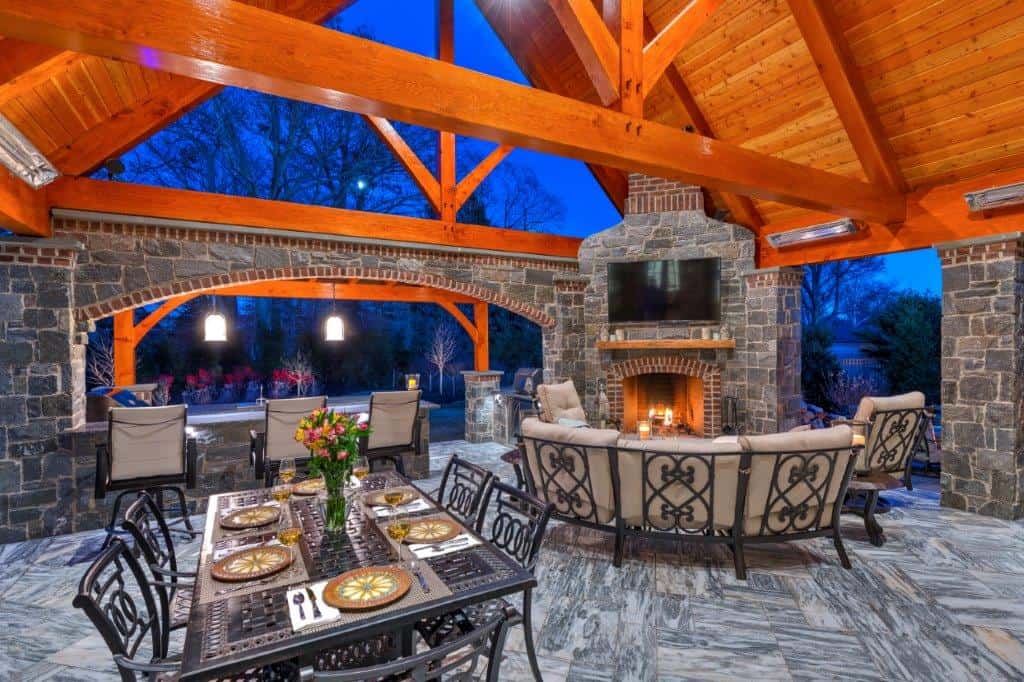 Indoor/Outdoor Living Spaces
Take full advantage of your backyard with an amazing outdoor living room. Entertain guests with an open-air kitchen. Create privacy with shaded sunrooms. Maximize every inch of your property with features such as built-in appliances, bench seating, fire pits, outdoor fireplaces, and high-tech pergolas. Outdoor living spaces are custom-built to fit the needs of each homeowner.
Terrain and Climate Friendly Plantings
The Brandywine Valley offers four distinct seasons. Certain flowers and plants flourish in this climate, while others will not. The addition of decorative plantings, flowering trees and elegant shrubbery can transform your home. To understand the sunlight and moisture needs of this area, trust a professional.
Professional landscape designers and certified arborists will work within your budget and design a plan that grows with your home.
Natural Stone
Many landscape designers work with masonry companies to create a comprehensive outdoor space. This combo creates endless possibilities. Elegant stone terraces, permanent seating, flowing waterfalls and aesthetically placed natural boulders are just a few options. Stone is an enduring way to add value to your home.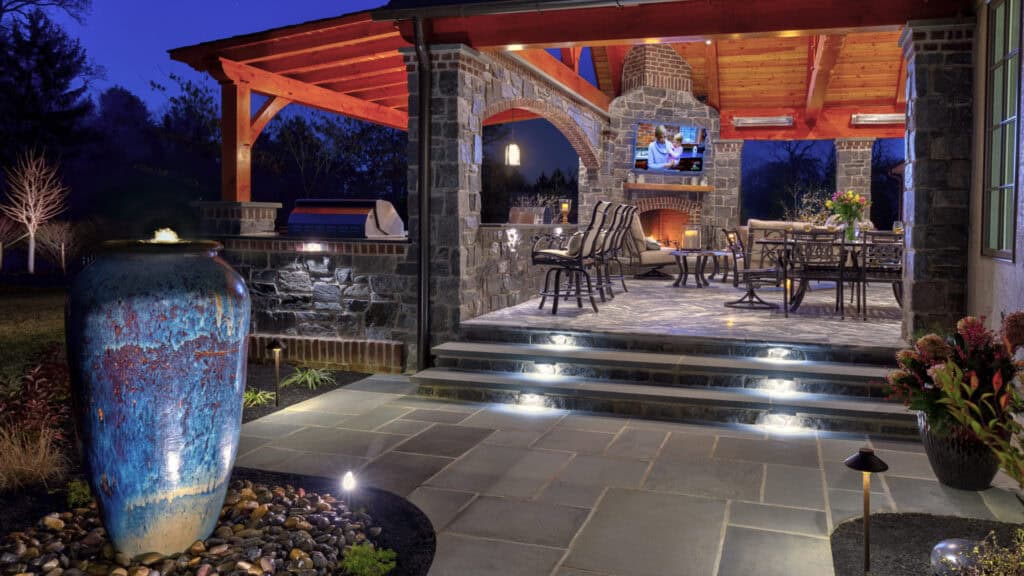 LED Lighting
No landscaping plan would be complete without LED lighting. The perfect way to increase beauty and usability at night, a well-conceived lighting plan will also highlight a property's focal points, add visual texture, and create an interesting mix of colors and shadows that add new life to your home after dark. Simple or comprehensive lighting schemes can be added to any landscape. Lighting will also boost a property's security.
Check out DiSabatino's portfolio of recent projects here. They offer complementary consultations to show you how you can make the most of your property.