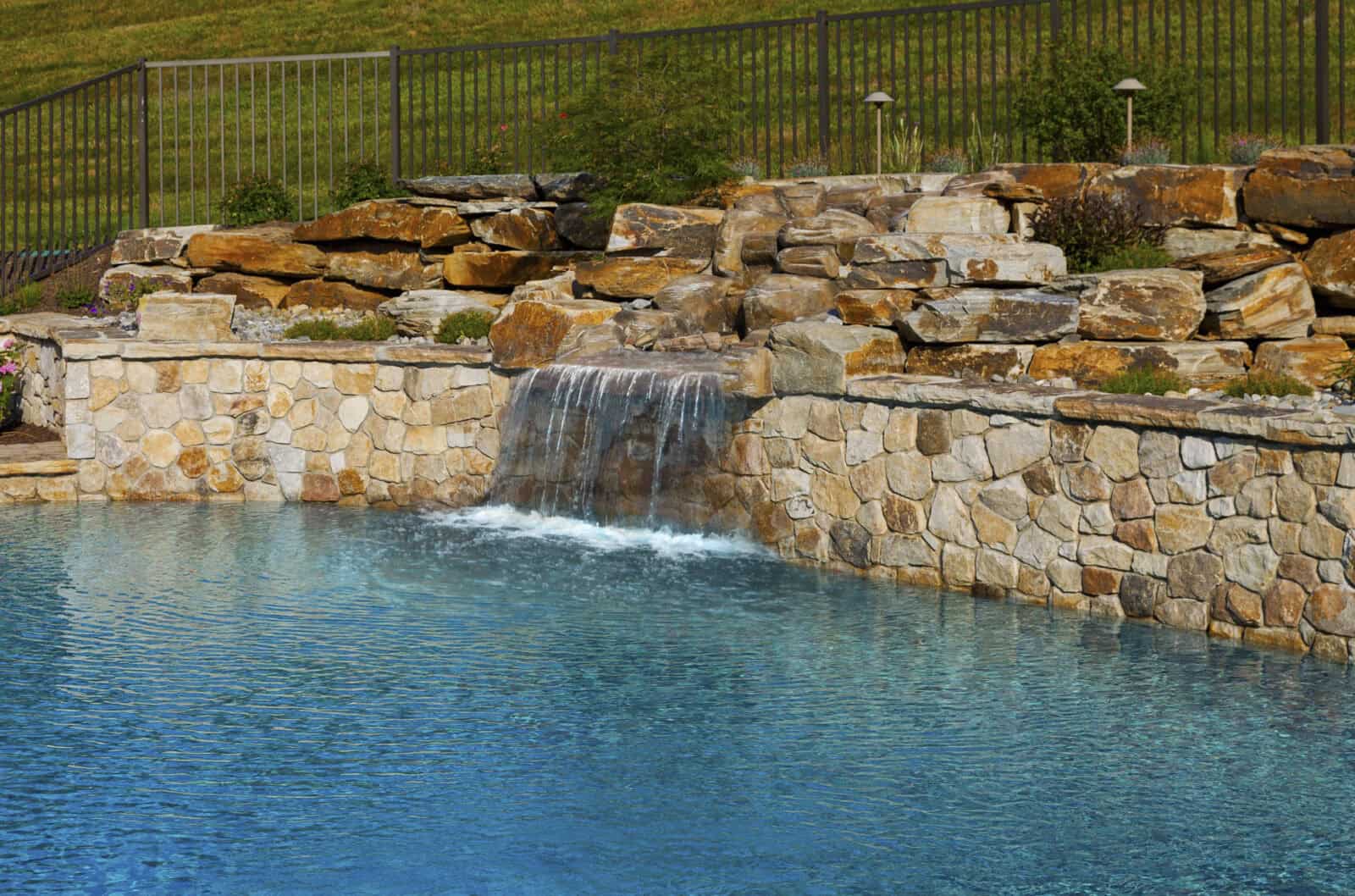 Add a Water Feature to Enhance Your Outdoor Living Area
August 11, 2020
The benefits to having a water feature in your landscaping are many, from attracting wildlife and improved air quality to a reduction in noise pollution. According to Feng Shui, an ancient practice of looking to strike a balance with the natural world in living spaces, running water brings wealth.
This could easily be true, as the added curb appeal of a water feature brings up the value of your home. Landscaping water features attract potential homebuyers and are therefore a good investment. But, why wait until you sell to enhance your backyard with running water?
When it comes to relaxation in your own backyard, nothing is as soothing as the sound of running water. It is often said that flowing water soothes the soul. Throughout history, trusted doctors, philosophers and clerics have advocated the healing powers of water.
Here are Some Water Features that Will Add Value to Your Landscape:
Ponds:
Ecosystem Pond
Koi Pond
Water-Lily Pond
Trailing Stone Pond
Reflection Pond
Any one of the above pond options is bound to be the focal point of your landscaping. Ponds are the best way to attract birds, butterflies, dragonflies and other wildlife to your backyard. Making relaxation and the appreciation of nature easy and soothing. A great staycation solution for these challenging times.
Fountains:
Three Tiered Traditional Garden Fountain
Bubbling Urn Fountain
Stone Column Fountain
Classic Greek Fountain
Japanese Fountain
Endless/Disappearing Fountain
Cascading Fountain
Wall Fountains
Bird Bath Fountain
Surprisingly, any of these water fountains are an excellent solution for a landscaping area that is limited in size or as an entryway statement. Fountains, made with a variety of materials cement, ceramic, metal, cast stone, fiberglass and resin, create a soothing background noise to calm the spirit.
Waterfalls:
Pondless Waterfall
Spout Water Feature
Waterwall
Cascading Rock Waterfall
Rain Curtain
Scuppers
Sconces
Laminar Jets
Bubblers
Streambeds
Many homeowners are seeing the value of creating outdoor living areas and in doing so are using all types of unique water features to enhance their space. Likewise, these water features, such as a rain curtain or deck jets with LED lighting add a special ambiance in the darker hours of the day.
With outdoor entertainment being in high demand, adding one or more of these water features to your outdoor living area can make for many memorable occasions in your own backyard. Don't forget to explore the lighting options to enhance any water feature you install.
If you are considering a water feature installation, talk with one of our landscaped design specialist at DiSabatino Landscaping. We can quickly and expertly install a pond, waterfall, water fountain or streambed that will enhance your outdoor living area for years to come.
---
SOME RELATED ARTICLES:
---
---
302-764-0408 | DiSabatinoInc.com
---
The Landscape Experts
DiSabatino Landscaping is Delaware's #1 Hardscape and Landscape Specialist. Give us a call today! 302-764-0408
Related Articles