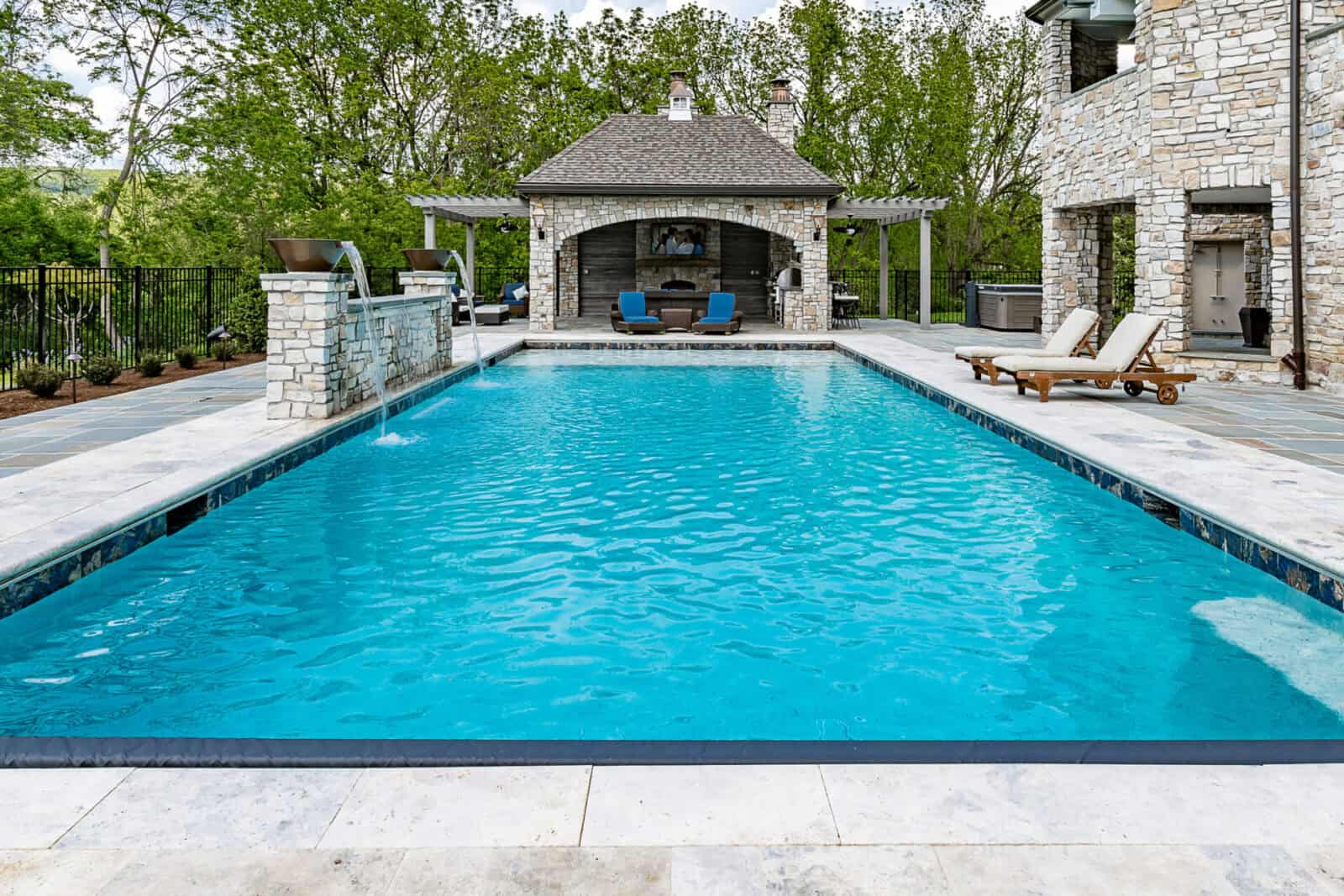 May 26, 2022
Summer is almost here. Are you ready?
Experience all the fun you can have outdoors by installing a custom swimming pool. Imagine being able to relax, spend time with your family or invite friends over to enjoy swimming without the hassle of crowds and travel time, not to mention gas.
A custom pool can make it the best summer ever. Before getting started on your pool project, there are several factors to consider:
Your Property
The size and shape of your installation should enhance the design and style of your home. Landscape designers will evaluate the best location to site your pool and recommend custom landscaping to highlight your home. Elevate your yard with hardscaping options, such as curving walkways, stone bench seating and flagstone patios. These items can be both creative as well as practical, offering additional outdoor entertaining space.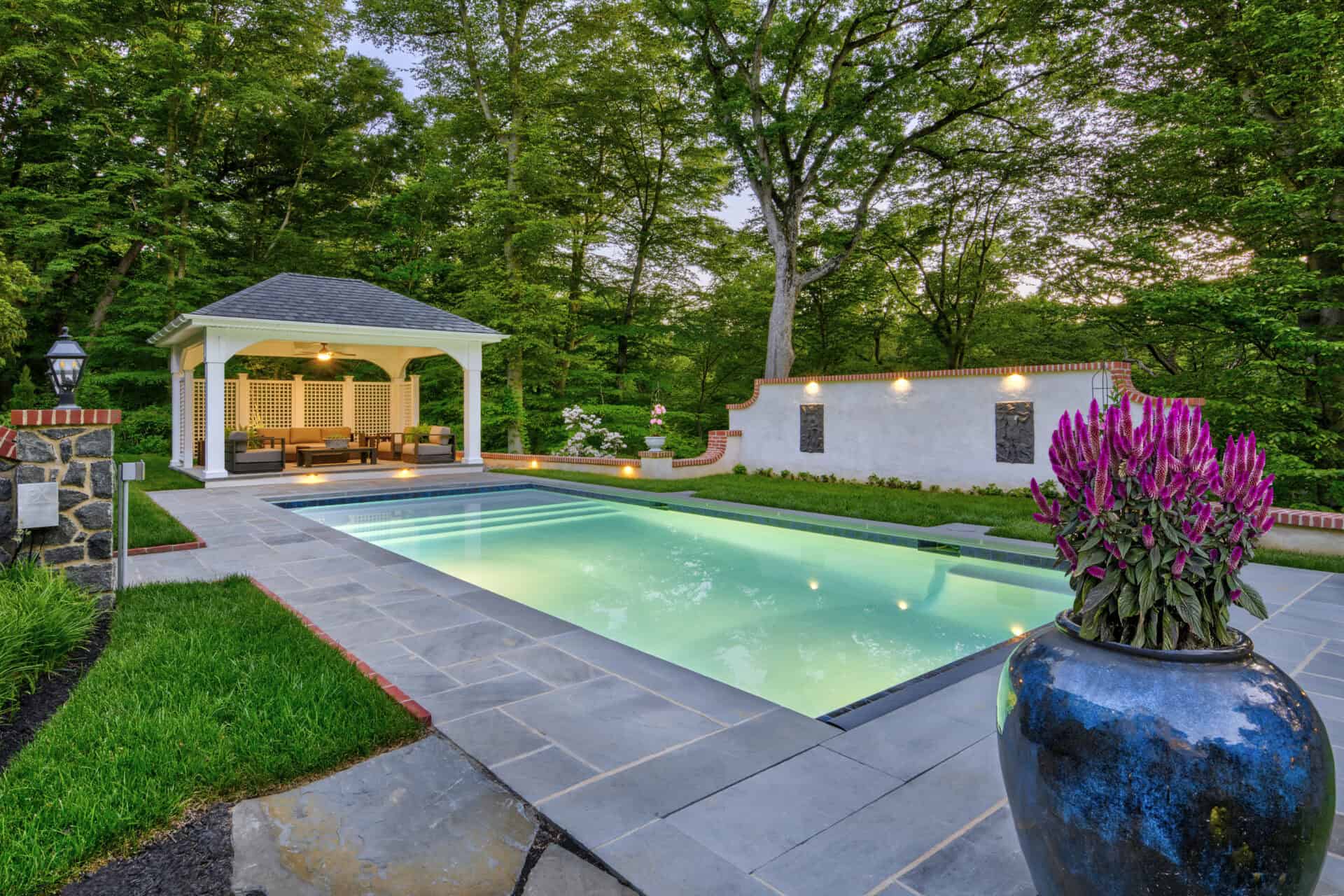 Your Entertaining Style
Swimming pools can serve many purposes. Some homeowners desire a fun outdoor entertaining space that may include shallow areas for lounging, relaxing waterfall features or a fun swim up bar. Others may choose to use the pool for personal fitness. Swimming is an excellent low impact exercise that's ideal for almost anyone. A pool designed for swimming laps or doing water aerobics is a great investment in your personal health.
Custom Accents
Once the swimming pool has been designed, you're ready to begin planning ways to accentuate your backyard. A spacious deck with comfortable seating and a cozy fire pit beckons everyone outside. Custom gazebos or pergolas offer both shade and privacy. Outdoor structures such as kitchens and fireplaces add another level of entertaining style. Strategically placed paths, fences and LED lighting keep everyone safe while extending your time outside. And thoughtfully selected trees and shrubs make an outdoor project pop with style.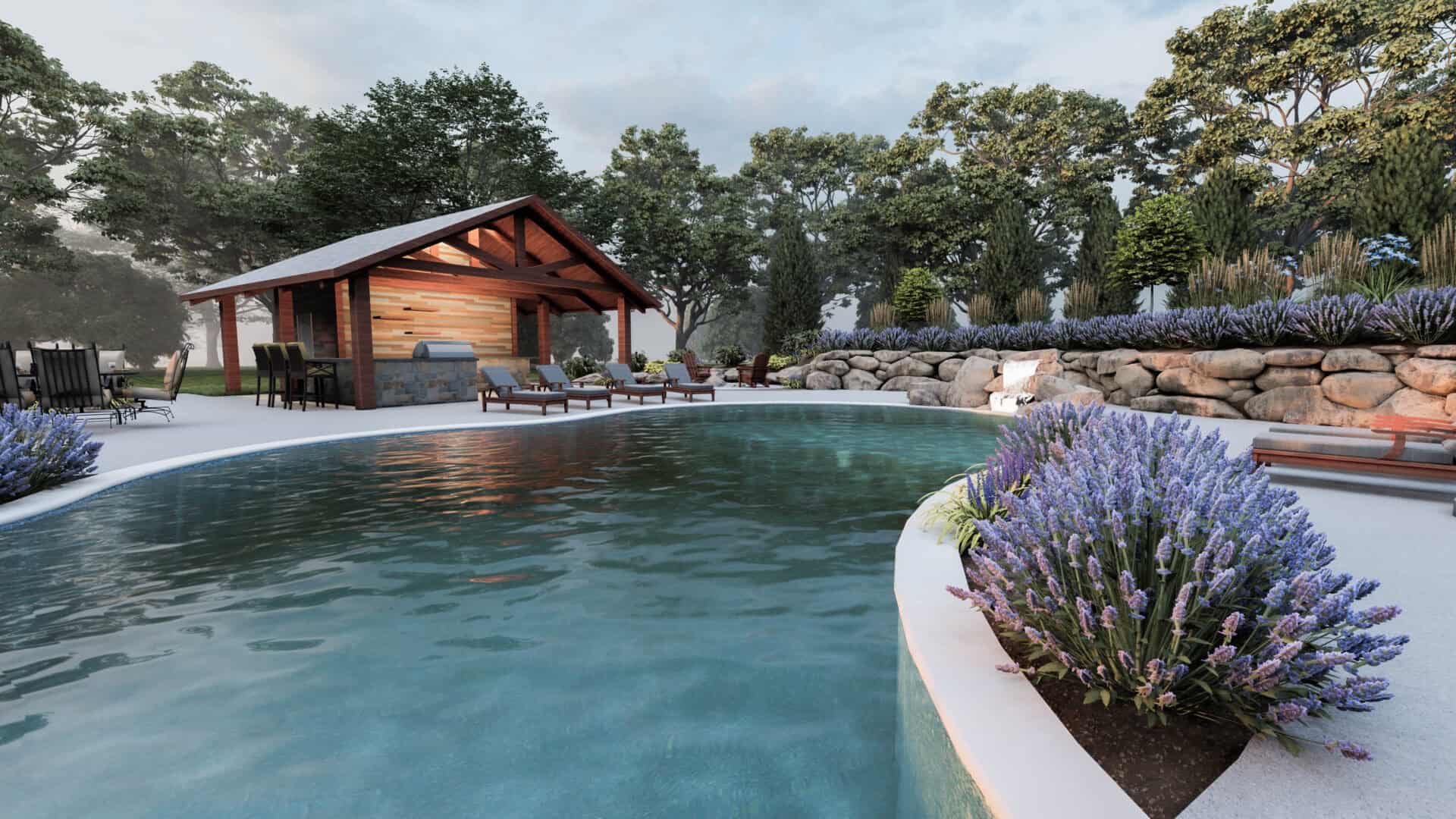 The Right Firm
It's crucial to find a professional landscaping company that will combine artistic vision with superior craftsmanship and installation. The first step is a personal consultation to share your dreams, vision and investment level. From there, a creative designer will create a pool and landscape that is just right for your family and home.
Timing
Also, keep in mind that increased needs and supply chain issues have caused a backlog of pool projects. If you want to enjoy your new pool in time for next summer, call DiSabatino today!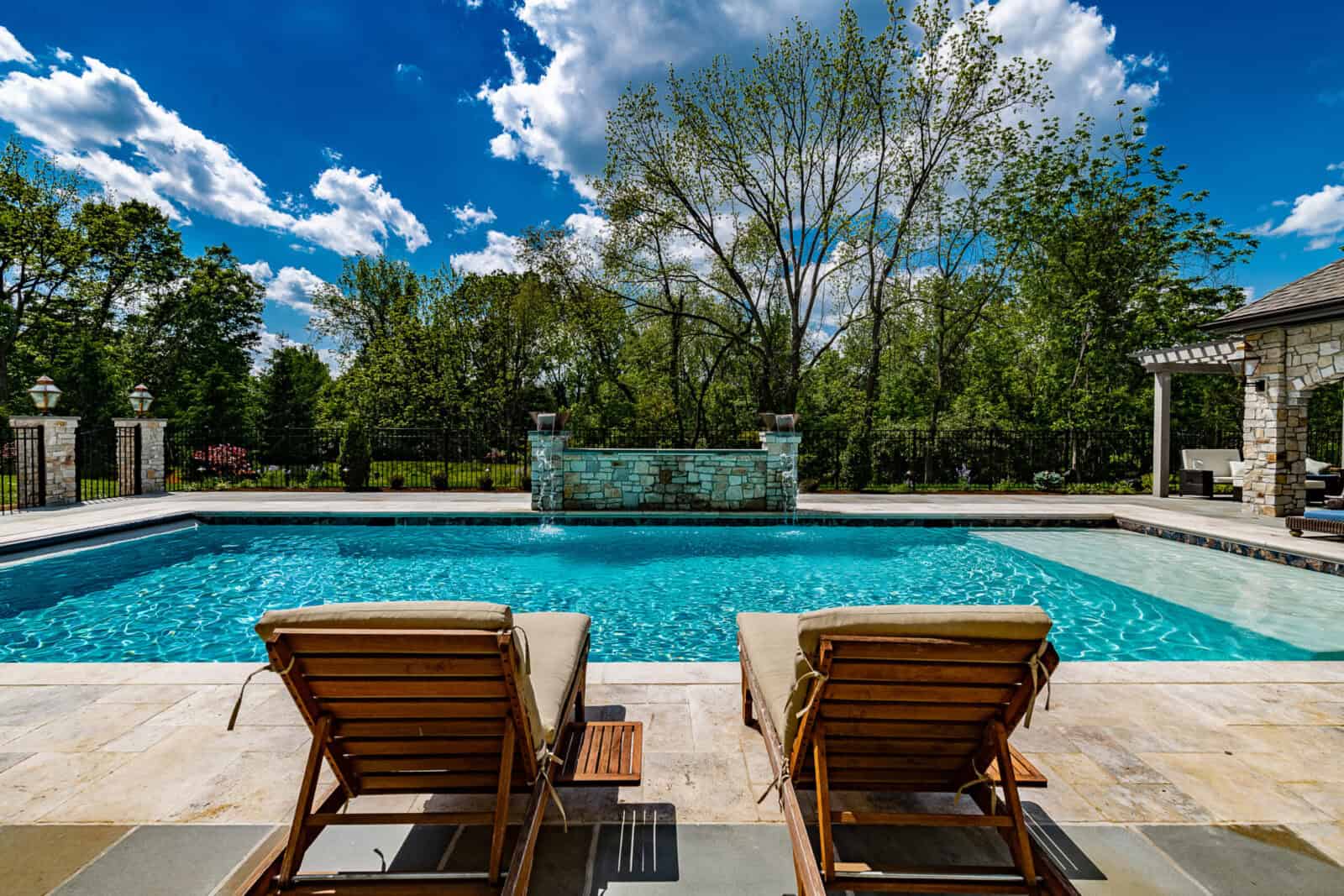 April 12, 2022
After this long brutal winter, don't you deserve to make the most of your summer? Enjoy every moment without ever leaving your own backyard. If you start planning now, you will soon be enjoying every sunny day with a custom pool retreat.
Endless Possibilities
The beauty of a custom pool is that it's built to fulfill your needs. Whether you want to relax with a small, private hideaway or entertain friends and family with an elaborate backyard resort, a pool designer can match your wishes. Countless options and customized features ensure your pool will reflect your personality and enhance the beauty of your home.
Building Within a Budget
Consider how much you're willing to spend. Professional pool companies are well equipped to work within a budget, ensuring your needs are met without breaking the bank. Most pool designers will suggest variations to allow for phasing, creating a multi-layered plan that makes room for potential features. This allows you to enjoy your pool now and add enhancements in the future.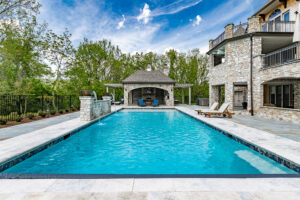 Entertain in Style
How will you be using your custom pool? If you like throwing large bashes, you might think about adding a swim up bar with a grotto or waterfall. If you want a place to relax and unwind after a long week of work, you may want to install a hot tub. Your pool professional will work with you and your family to create an outdoor environment that accommodates your vision and lifestyle.
Highlight Your Home
The best pools are incorporated into the existing landscape. Features such as stone walkways, pergolas or decorative garden borders will enhance your pool's setting. The right pool professional will design your custom pool so that it fits seamlessly into your backyard. Additional features such as outdoor kitchens, fireplaces and artistic lighting can be added to enhance your space.
Make the Right Choice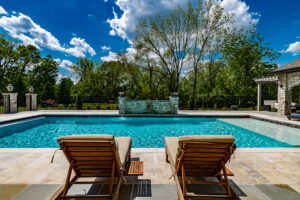 The first and most important decision when building a pool is picking the right firm. Use a pool expert with extensive experience building custom pools. Review their portfolio of projects. A montage of past work will give you an idea of their strengths and also spark ideas for you and your own backyard. The right firm will schedule an initial consultation, evaluate your landscape, and come up with a custom design that incorporates your vision and exceeds your expectations. They will also be able to back their work with a strong warranty.
Trust Delaware Valley's premier pool and landscape design firm, DiSabatino Landscaping. DiSabatino has been blending artistic vision and superior craftsmanship for more than 20 years. To schedule an initial consultation, call (610) 361-0595 in PA or (302) 764-0408 in DE. You can also view their custom pool portfolio online at DiSabatinoInc.com.