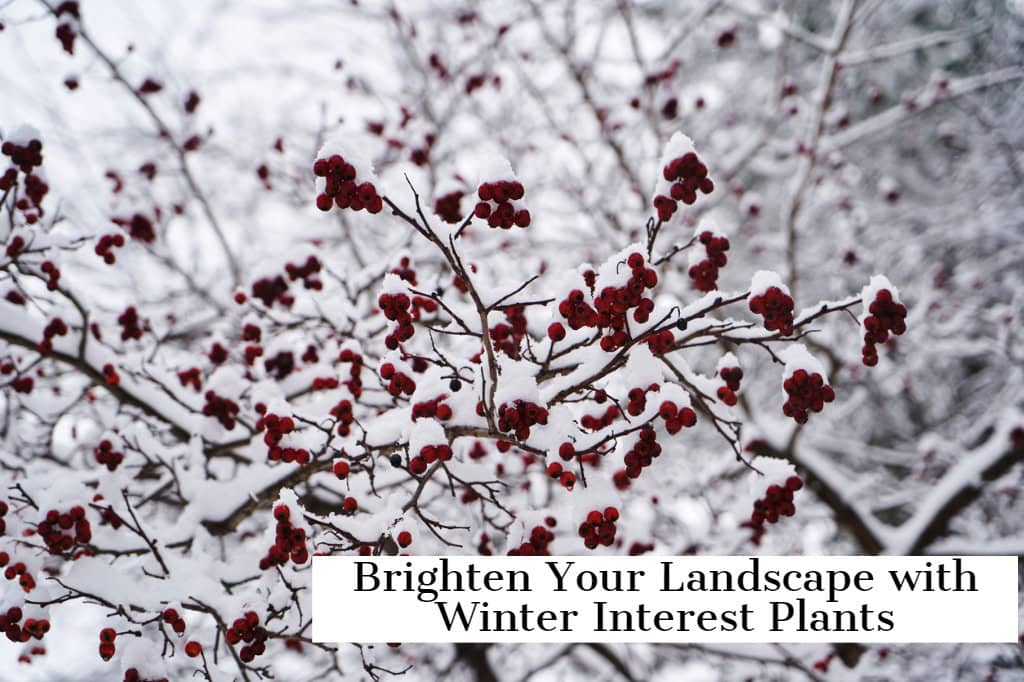 January 23, 2020
Winter landscapes tend to be drab and dreary in the northeast this time of year without winter interest plants. With Christmas lights packed away, lawns and deciduous trees dormant, a brown deadness seems to dominate the landscape. This can cause an obvious effect on mood.
There is no reason to fall prey to this deadness in your landscaping plans. Many horticulturists plant winter interest plants to add flare and brighten their landscapes during the winter months. Not only does this brighten one's mood, it offers food sources for local wildlife, which in turn adds color and movement to the landscape.
Your yard can come alive with the sound of chirping, warbling and singing birds happily consuming a yard full of strategically planted winter-persistent berries. For some inspiration, check out this article by the National Wildlife Federation on 'WINTER BERRIES FOR BIRDS'.
A variety of bright-berried shrubs and perennials with textured foliage that are at their peak in winter will add color and texture to any winter landscape.  Brightly colored stems, fragrant blooms and enticing fruits bring a wealth of interest to winter borders.
Evergreen shrubs and trees add a pleasing backdrop to colorful winter plantings, such as winterberry or deciduous holly that boasts bright red berries that sparkle and draws the eye.
Pyracantha angustifolia or Firethorn often used as a hedge, on a wall or trellis adorns your landscape with orange-red berries and greenish-brown leaves.
The colorful glow of Cornus sanguinea, or red twig dogwood stems backlit by a low winter sun is a beauty to behold. Evergreen ferns also add color and texture during the winter months. The Athyrium species, better known as the Japanese painted fern, is an excellent choice for any winter display.
Edgeworthia, aka paperbrush, offers fragrant flower buds of yellow and white clusters from December to April, silhouetted by decorative bark, as it drops its leaves mid-December. Witch Hazel blooms with yellow to red flowers sporting threadlike petals that curl up at night and open during the day to emit a lovely fragrance. These blooms last from late fall to early spring.
Winter Daphne is a variegated leaved evergreen shrub that has sweet fragrant white or pinkish star-shaped blooms in late winter to early spring. The Winter Flowering Cherry or Prunus Subhirtella Autumnalis Rosea is an excellent choice for creating a colorful winter hedge or stand-alone tree. Its star shaped, semi-double blooms in pale pink last from autumn to early spring.
While these are just a few really good choices to brighten your winter landscape, getting  a professional landscaper's opinion as to what type of winter interest plant is suitable for your particular needs is advisable. Every plant has its own particular needs and flourishes best in certain locations and soil conditions. An experienced landscaper can help guide you to get more bang for your landscaping investment.
Contact DiSabatino Landscaping if you would like to consult with one of our specialists.
---
---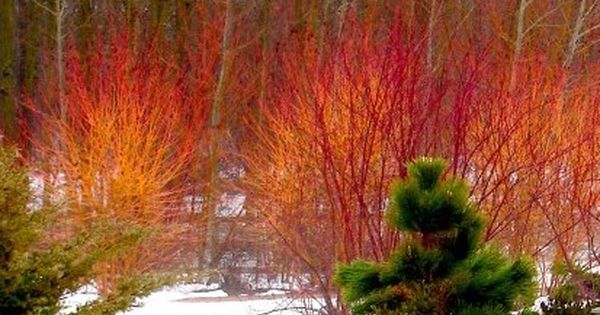 February 20, 2018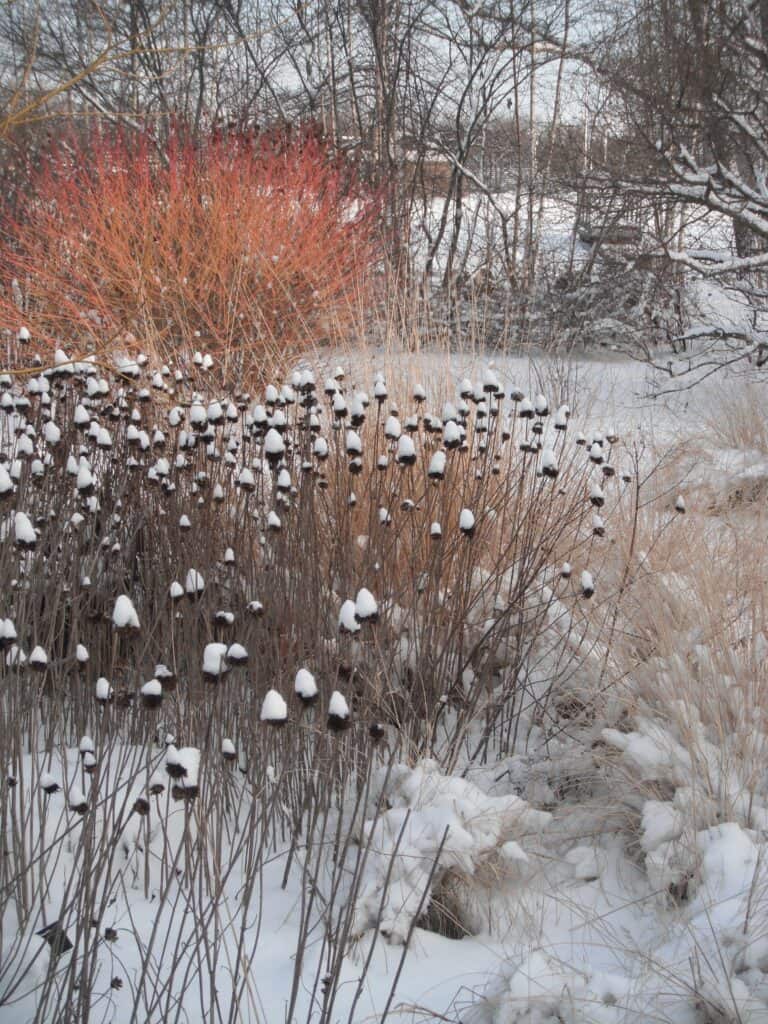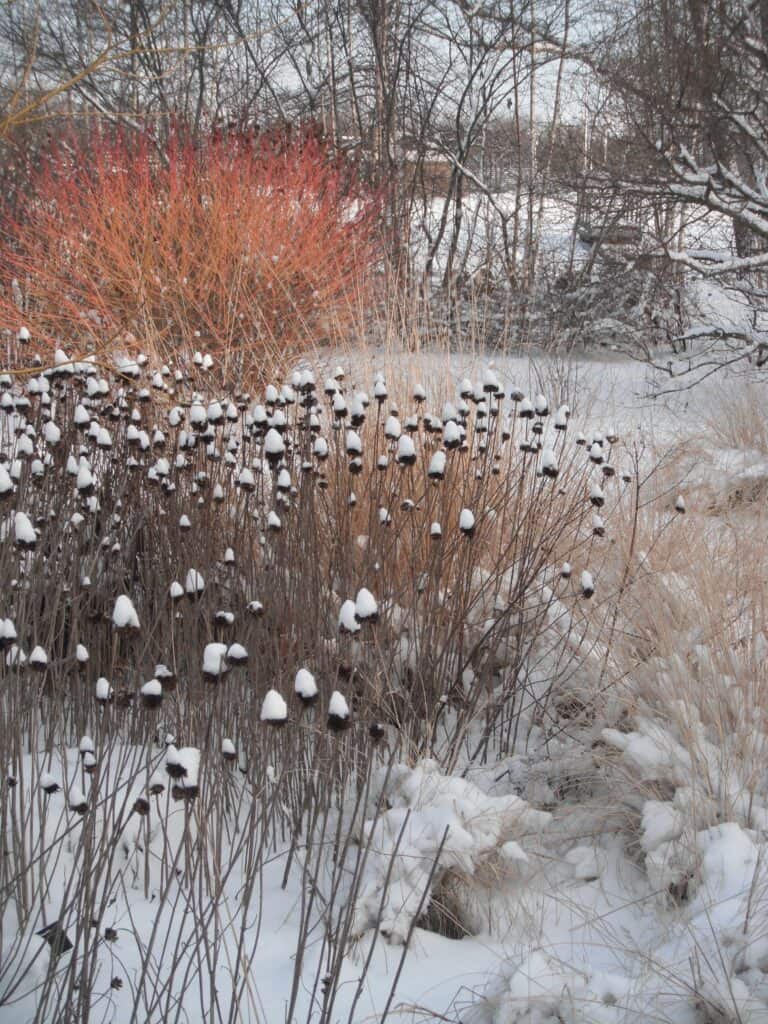 2018 has started off as a blustery cold winter and our friend Phil the groundhog gave us some more bad news when he saw his shadow, declaring six more weeks of winter. Whether you believe in Phil's skills or not, one thing is for sure: this record cold winter has had a major impact on our area.
How has this affected homeowners?
This year, we heard from many of our clients that their pipes have burst for the first time ever in more than 50 years of living in their homes. Sustained wind chills at below zero temperatures have kept a lot of plumbers busy.
Because temperatures were so low and were accompanied by snow, there were higher than average amounts of rock salt being used. In some cases, it was ineffective because it was so cold.
This is an issue because the salt can be dangerous to driveways, walkways, garages and plants that are in close proximity to the street. Even though our clients may be diligent in using safe concrete and paved surface products, tires and wheel wells can pick up significant amounts of rock salt and brine. The residuals can drop onto the driveway or get tracked into patios and walkways. When the snow melts, the salt gets into soil, seriously hurting plants and trees.
Evergreen plants such as boxwoods, cherry laurels, rhododendrons and others get serious winter burn and browning, causing concerned homeowners. Luckily, in most instances the new growth will emerge in the spring.
In addition, our company's work schedule has been impacted by weather delays and low temperatures that cause unsafe word conditions. This has resulted in a larger than usual backlog for the spring. Even with this cold weather, a lot of our clients have been planning their outdoor living spaces, pools and landscapes to be ready when the warm temperatures arrive. If you are planning a project this spring, we recommend contacting one of our team members for a consultation to get started soon.
This year is starting off as one of our busiest in over a decade. We are committed to taking care of our clients and continuing our tradition of excellence in customer service and quality installs, but we need your help this year to have us out early enough to take care of your landscape, outdoor living space or pool.
And when spring does come, we'll all be grateful to hear birds chirping, see plants budding and entertain friends and family outdoors!
---


DiSabatino Landscaping is Delaware's #1 Hardscape and Landscape Specialist. We can design an outdoor living environment that will add quality to your life and value to your home. Give us a call today! 302-764-0480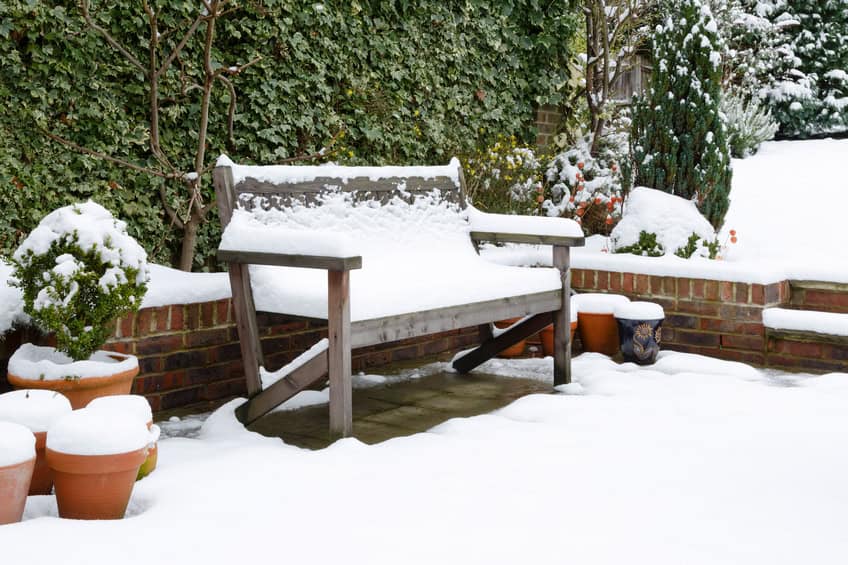 January 17, 2018
The winter weather tends to bring a boring, cold landscape that further makes us want spring to come as soon as possible. All the plants in a landscape are frozen in time or cut back to the ground, awaiting the weather to break and bring us their colorful interest for yet another season.
This winter, as you stay warm in your home, consider spots outside that could benefit from a little color added to an otherwise bland landscape. Winter interest plants may not warm you up, but they are sure to bring some color and lifeduring the boring winter days.
4 Benefits of Planting 'Winter Interest' Plants This Season: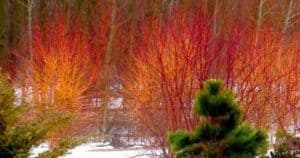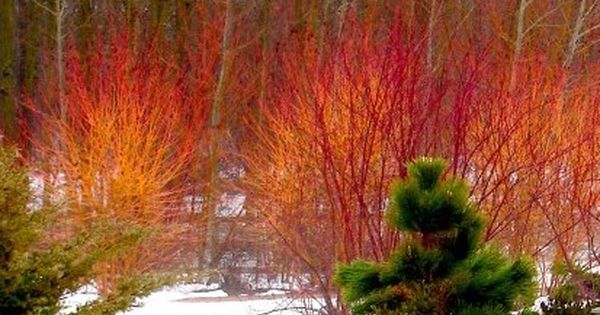 1) COLOR – Color that is otherwise not around until the weather breaks in April.  Try color twig dogwood or Switchgrasses (Panicum sp.) as winter accent plants.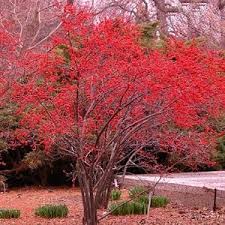 2) BIRDS –Winterberry shrubs and Hawthorne trees have colorful berries that attract an array of birds.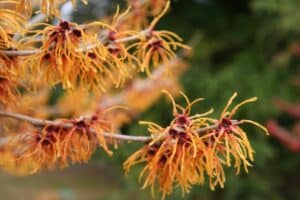 3) FLOWERS – Early flowering Witch-hazel and perennial Hellebore give a surprise of flower color during winter months.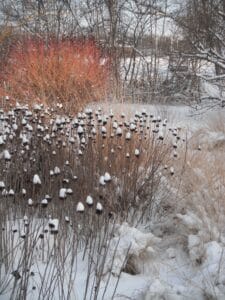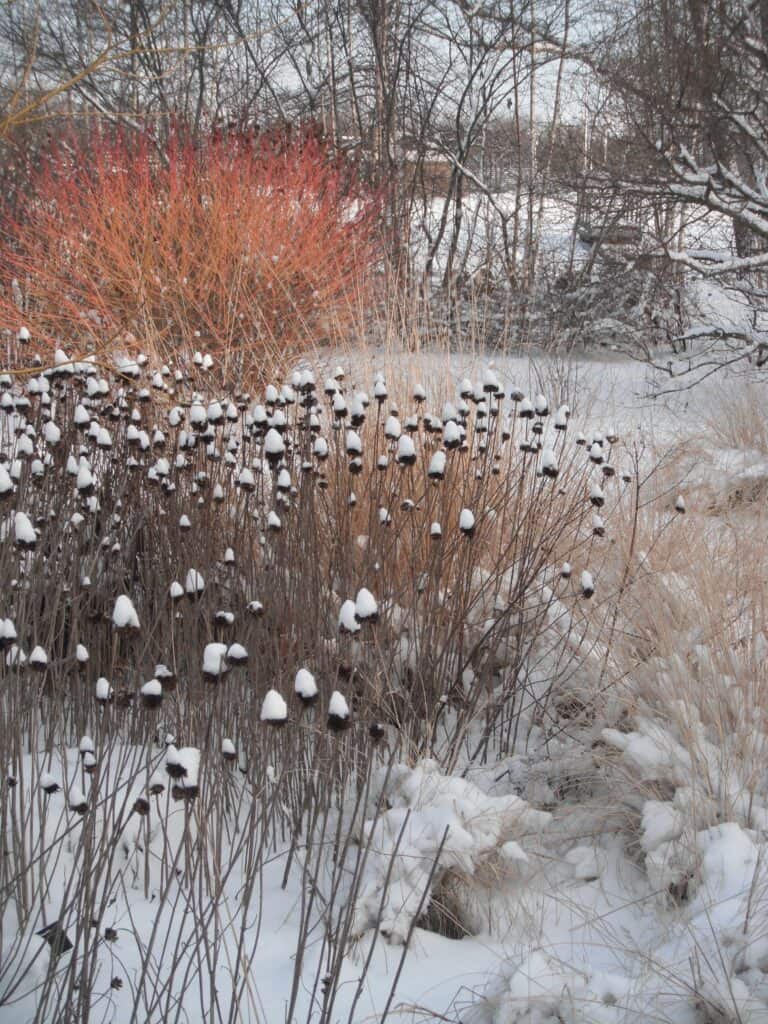 4) SHELTER – Grasses that are not cut back are a habitat for wildlife, including some beneficial pollinators that overwinter in stems of grass plants and perennials.
There is no added landscape maintenance for winter interest plants. 'Winter Interest' plants are utilized in many ways to improve the winter view until our flowers and warm weather return in the spring!
---


DiSabatino Landscaping is Delaware's #1 Hardscape and Landscape Specialist. We can design an outdoor living environment that will add quality to your life and value to your home. Give us a call today! 302-764-0480