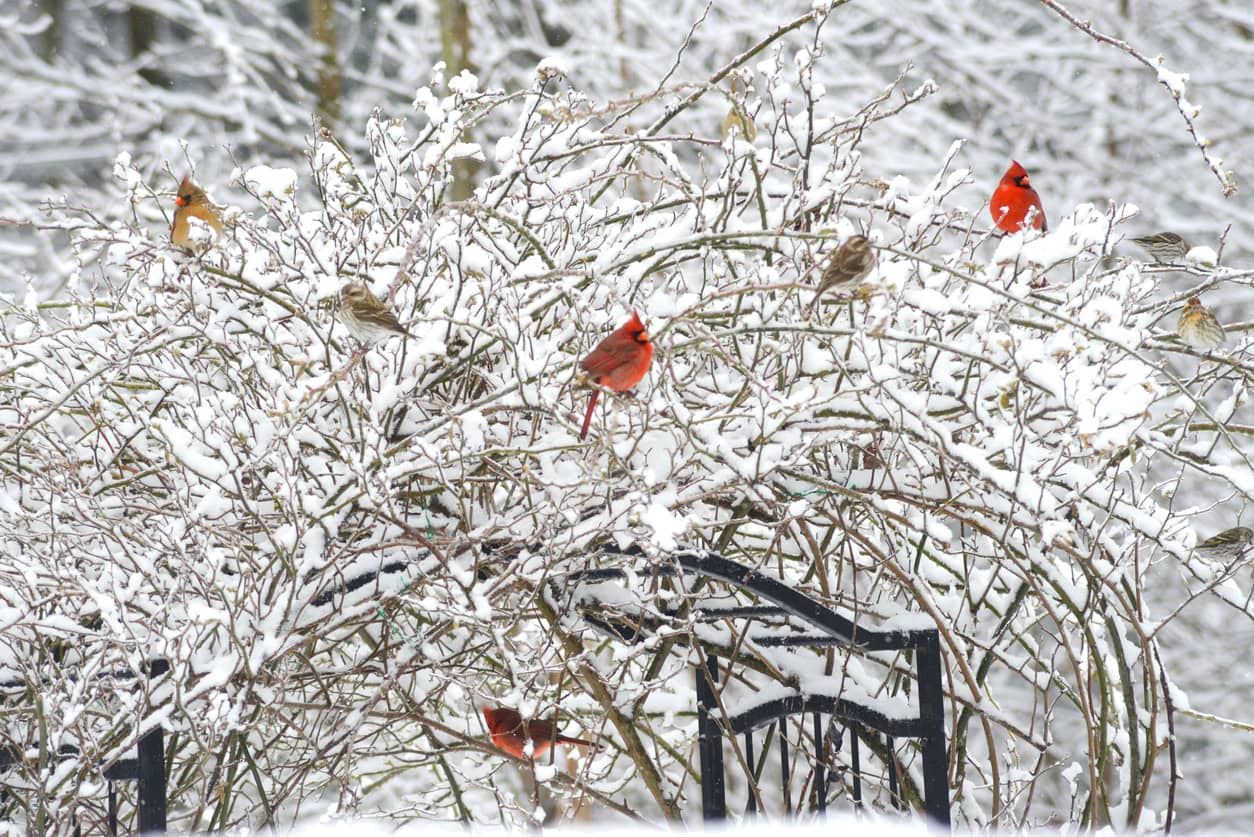 December 11, 2018
2019 is almost here. It's time to reflect on the year gone by, as well as plan for the one ahead. There are plenty of things we can do in the Winter to keep up progress in our outdoor spaces. Here are some ideas for your consideration.
Winter Landscaping & Gardening Tips:
1) Pruning: After deciduous trees and shrubs drop their leaves we can shape them easier. A couple of dry, mild days and some clean, sharp tools is all you need to tighten up shapes in your landscape.
2) Hardscape: Patios, walkways, and outdoor lighting can all be done well into the Winter with some careful consideration. A fire pit or other fire accents can add to family gatherings and holiday memories.
3) Planting: Winter is still a great time to add trees and bling like roses to your property. That way they'll be ready right from the start for Spring 2019. Often times there are fantastic discounts on landscape material at this time of year.
Most of all enjoy time with your family and the satisfaction of your hard garden work in 2018. Have a Happy New Year friends!
"The advice to clear snow from shrubs is good, sound, practical advice. In earlier years I have ignored it, thinking this advice was over complicating things when you could just stay indoors in the warm, but snow really does cause damages to the garden, especially shrubs."
---


DiSabatino Landscaping is Delaware's #1 Hardscape and Landscape Specialist. We can help get your landscape ready to face the winter months ahead. Give us a call today! 302-764-0408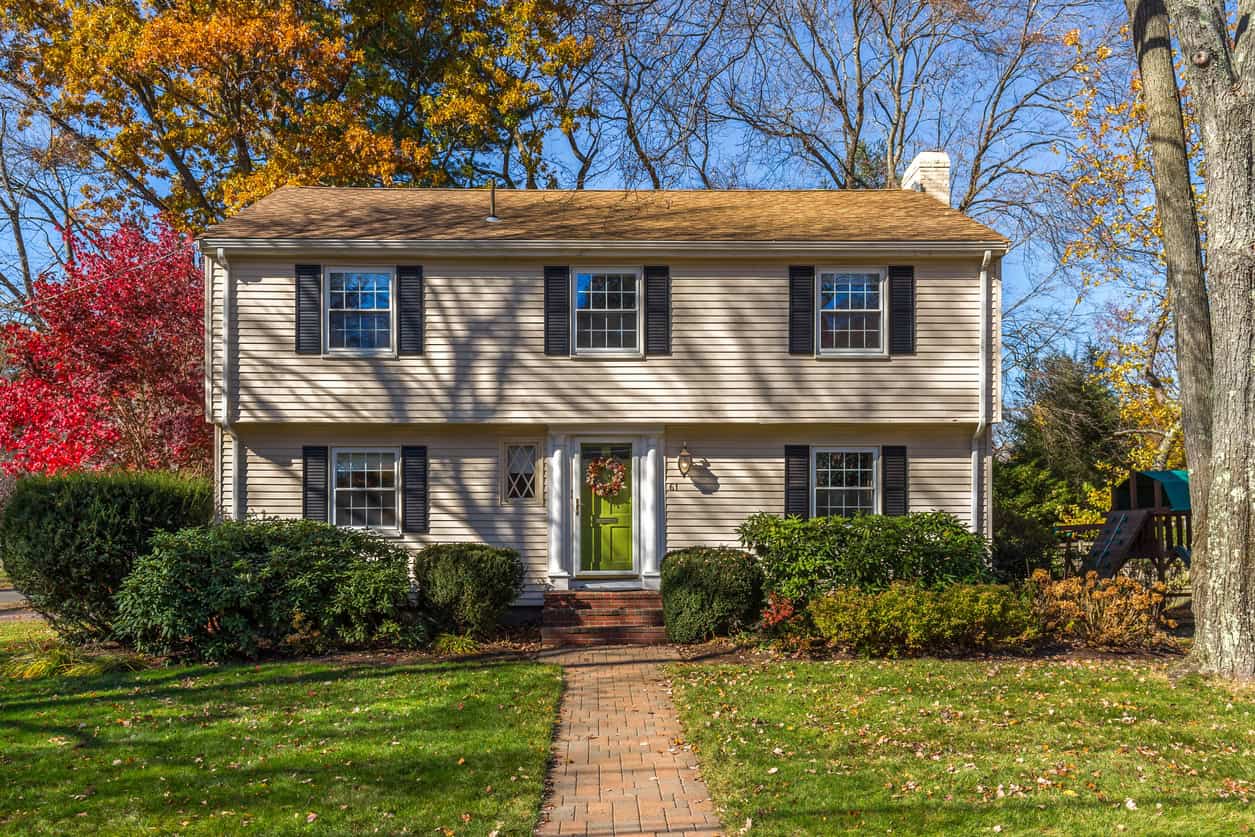 November 6, 2018
The colors of fall are all around us this year and thanks to the continuous rainfall our area has received these last few months, the contrast is AMAZING! Now that Halloween is a distant memory and Thanksgiving is quickly approaching, it is time to talk about preparing your landscaping for the cold winter months ahead.
Winter can be harsh on trees and shrubs that do not drop their leaves, such as broadleaf evergreens and conifers. These varieties of landscape plantings often suffer winter damage through desiccation. Desiccation in layman's terms means drying out.
Broadleaf evergreens, such as azalea, rhododendron, holly and boxwood, in addition to Conifers, such as arborvitae, juniper, pine, cedar and cypress are the most susceptible to desiccation. So are tender stems, such as rose canes and hydrangea stems.
As the ground starts to freeze, a plant's roots effort to take up water from the ground are thwarted. The plant will begin to use up all the water stored in their leaves and stems and they begin to dry out. That is why landscaping professionals suggest strategic application of anti-desiccants.
Anti-desiccants are sprays that provide a protective coating to evergreen foliage that reduces the amount of water that escapes from evergreen trees and shrubs to help hold in moisture through the winter. However, if applied too early in the season, anti-desiccants can cause injury.
As temperatures begin to drop in the fall, a plant prepares for dormancy by sending water from its foliage to its roots. Anti-desiccants applied before a plant goes dormant will trap water in the leaves which will freeze and cause cellular rupturing.
That is why it is important to pick an appropriate time to spray. Most landscapers suggest waiting until December and picking a day when temperatures are between 40-50 degrees F with no immediate rainfall in the forecast. The plant's foliage needs to be dry before application and given enough time to dry after spraying with the anti-desiccant.
In addition, be sure to spray the plants thoroughly, even the underside of the foliage. Just to reiterate the most common types of landscape plants that should be treated are broadleaf evergreens, conifers and tender stems, such as hydrangea.
Landscaping trees and shrubbery is a big investment. Properly maintaining and protecting your plants can ensure that they look healthy and green for the next growing season. If you have problems with cold damage in your garden, you may want to try anti-desiccants this winter.
---
To learn more about protecting your landscape this winter, check out these articles:
---


DiSabatino Landscaping is Delaware's #1 Hardscape and Landscape Specialist. We can help get your landscape ready to face the winter months ahead. Give us a call today! 302-764-0408
Most would be surprised to learn that winter is the best time to prune your deciduous plants. Though it might be frigid and snowy outside, pruning plants in the winter months while they lay dormant promotes fast regrowth come spring.
Proper pruning can enhance the health and look of your trees and shrubs. Winter is a good time because most woody plants are dormant and so too are the many insects and diseases that could potential invade at the location of the pruning cuts.