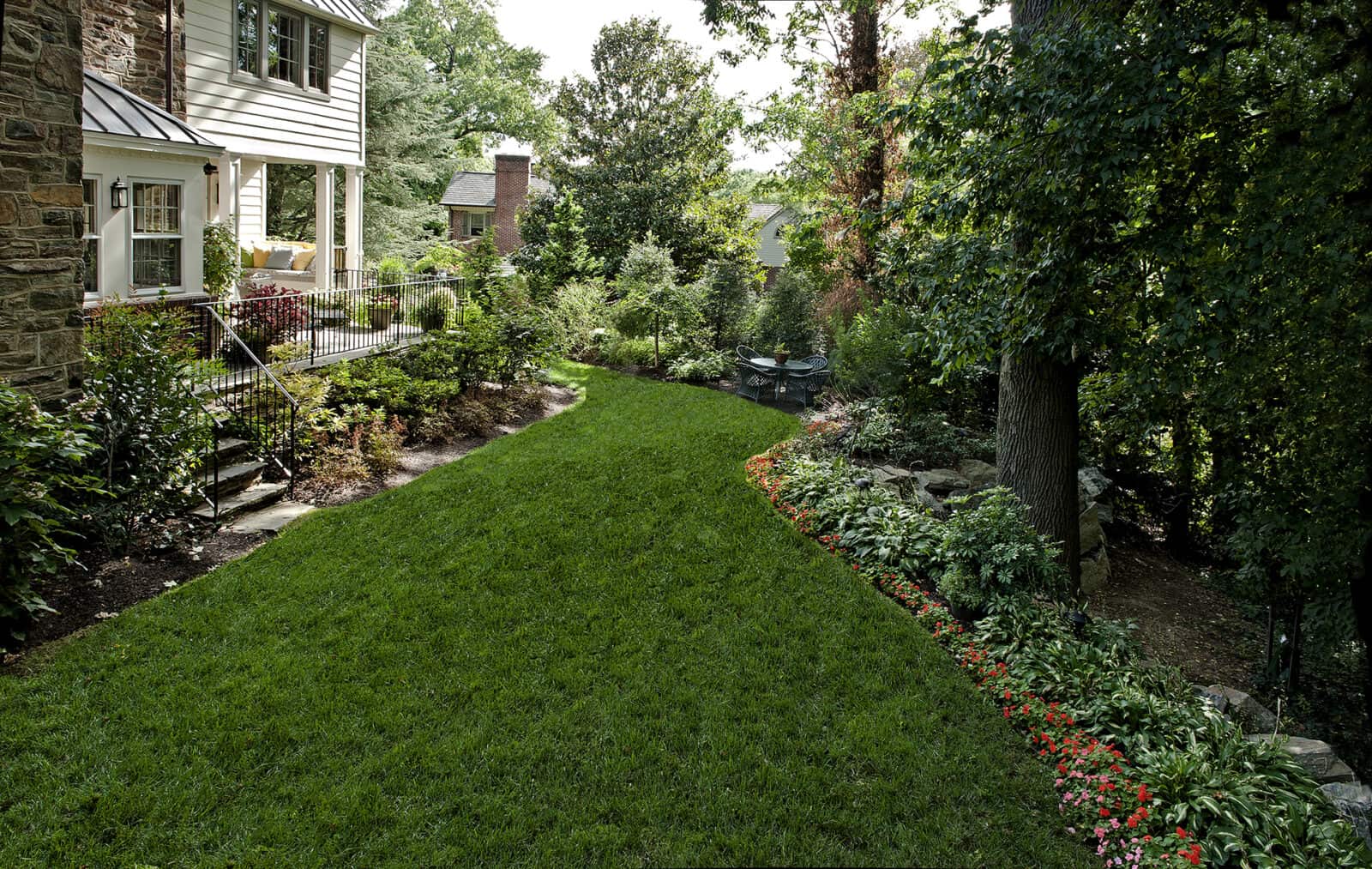 4 Steps to Optimal Plant Health for Your Landscaping
February 6, 2018

Why Plant Culture and Environment is Important for Plant Health
A healthy plant, planted correctly in the right location, is more likely to remain healthy and less susceptible to attack by disease or insects.
Healthy gardens and landscapes start not only with healthy plants but also with healthy soil and environments. Quality soil and mulch, with proper watering regimes for new (and sometimes established) plants play important parts of keeping plants healthy and thriving. Good management of the landscape is essential, especially in the soil and root systems of plants. Maintenance, plus fertilizing, pruning and making other adjustment as conditions change, is also essential.
Check out our 'Plant Health Care Programs and/or Preservation' suggestions to get your plants lush and healthy.
4 Steps to Optimal Plant Health for Your Landscaping:
1) Soil Testing: determines proper mode of action.
2 )Fertilizing Program: Spring – macro-element based (N-P-K); Summer – granular application for mid-season improvements; Fall – micro-element based (iron, calcium, sulfur and mycorrhizae/humates).
3) Air Spading for root systems (if necessary): De-compacts soil, root collar excavations, girdling root removals and Amendments (compost/organic matter) may be added for additional soil improvement.
4)Pest Management Applications: This should be for plants that still exhibit insect problems or trees that are susceptible to damaging invasive pests/disease. Many applications require more than one for the treatment to be effective. A goal should be to use a minimal risk treatment (cultural practices, oils, soaps, beneficial insects) before applying conventional insecticides/fungicides. However, in many instances, a zero or minimal-tolerance for pests and disease, would be considered grounds for treatment; this means, depending on the extent or severity of the infestation/or disease, that immediate action should be taken to remedy a solution.
---

DiSabatino Landscaping is Delaware's #1 Hardscape and Landscape Specialist. We can design an outdoor living environment that will add quality to your life and value to your home. Give us a call today! 302-764-0480
Related Articles