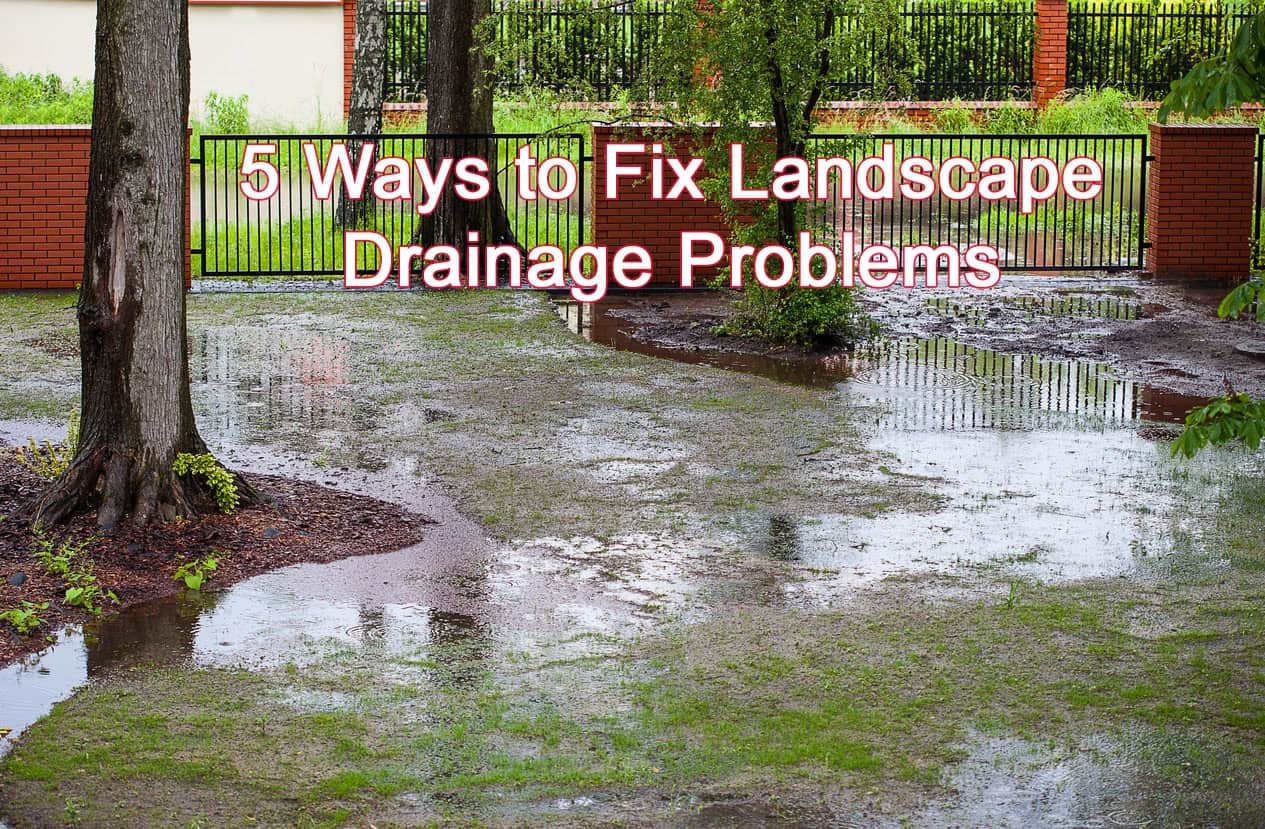 5 Ways to Fix Landscape Drainage Problems
March 5, 2020
Got Drainage Problems?
Is your yard experiencing drainage problems?
Grading around your home to prevent water build up at the foundation is one big step towards fixing drainage issues.
Water heading towards your foundation is a big issue
5 Ways to Fix Drainage Problems:
Downspout Extension: Add these to guide water collected by gutters away from the foundation so that water does not end up in the basement. Redirect across property to avoid pooling.
Drainage Boxes or Grates: Redirect water to a surface drain such as a simple 12" X 12" square or 6" round grate.
Drainage Swales: Create pitched areas lined with stone or grass guiding water off you property or to an area well away from the foundation. Drainage swales prevent standing water that can lead to mosquitos and other issues.
French Drain: Install a perforated drainage pip in a gravel  lined trough to keep your lawn from experiencing consistent flooding.
Rain Barrels: Install water barrel or storage well to capture runoff and use to irrigate at a later date.
RELATED ARTICLES:
Got Drainage Problems?
Whether you just built your home or your home has been in the family for generations; we have seen it all! All of our designers are equipped with state of the art leveling devices so we can find the correct solution for your home's specific situation.
DiSabatino Landscaping will always try to assess your personal property and find the best solution to fix your drainage problems
---
---
Related Articles