fall landscaping for beginners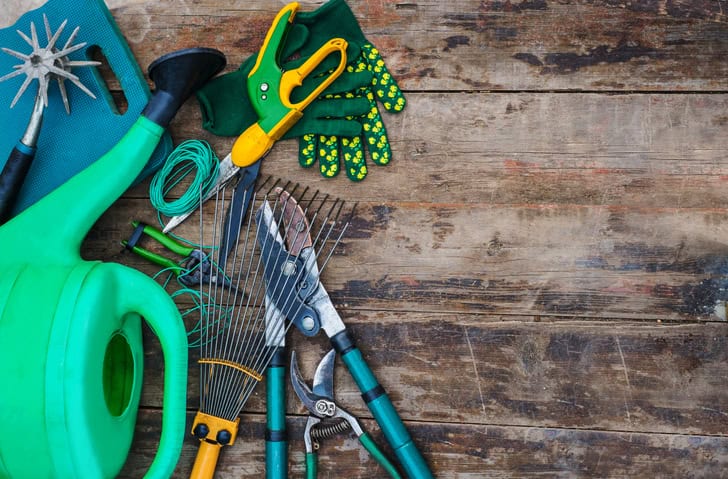 October 20, 2020
Autumn is a perfect time to take time and evaluate the condition of your lawn. Proper fall landscaping maintenance will not only guarantee your terrain will be ready to face harsh winter weather ahead. It will also help you reap the benefits come spring.
Our DiSabatino Landscapers and Design Specialists are always here to answer any landscaping questions you may have. If you're a beginner, here are some tips for the best fall landscaping maintenance practices:
5 Fall Landscaping Maintenance Tips for Beginners
Mulch –

Plants love fall mulching because it helps protect their roots from frost and retain moisture during a cold and dry winter. Just spread 2-3 inches of fresh mulch in your garden, around trees and shrubs.

Pruning –

If you have any perennials, you probably noticed that they begin to look a tad tired and faded in the fall. It's time to cut them back!

Tree Care

– Well-cared-for trees are attractive and can add considerable value to your property. Make sure to consult with

tree experts

to help evaluate possible tree hazards and remove them before winter storm season is here.

Lawn Aeriation –

Perforating the soil with small holes to allow air, water and nutrients to penetrate the grass root will help the roots grow deeply and produce a stronger, more vigorous lawn. The main reason for aerating is to alleviate soil compaction.

Planting

– The cooler temperatures are easier on new plantings and the soil still warm, allowing roots to grow until the ground begins to freeze.

Now is a great time to plant trees, shrubs, perennials, spring blooming bulbs, cold season vegetables and turf grass.
If you are ready to take your fall landscaping to the next level, talk with one of our landscape design specialist at DiSabatino Landscaping. We can quickly and expertly install fall plantings, outdoor fire pits and even custom decks that will enhance your life for years to come. 
DiSabatino Landscapers have years of experience to help you create landscaping for your home that adds beauty year-round. Get in touch if you need help!
---
SOME RELATED ARTICLES:
---
---
302-764-0408 | DiSabatinoInc.com
---
The Landscape Experts
DiSabatino Landscaping is Delaware's #1 Hardscape and Landscape Specialist. Give us a call today! 302-764-0408