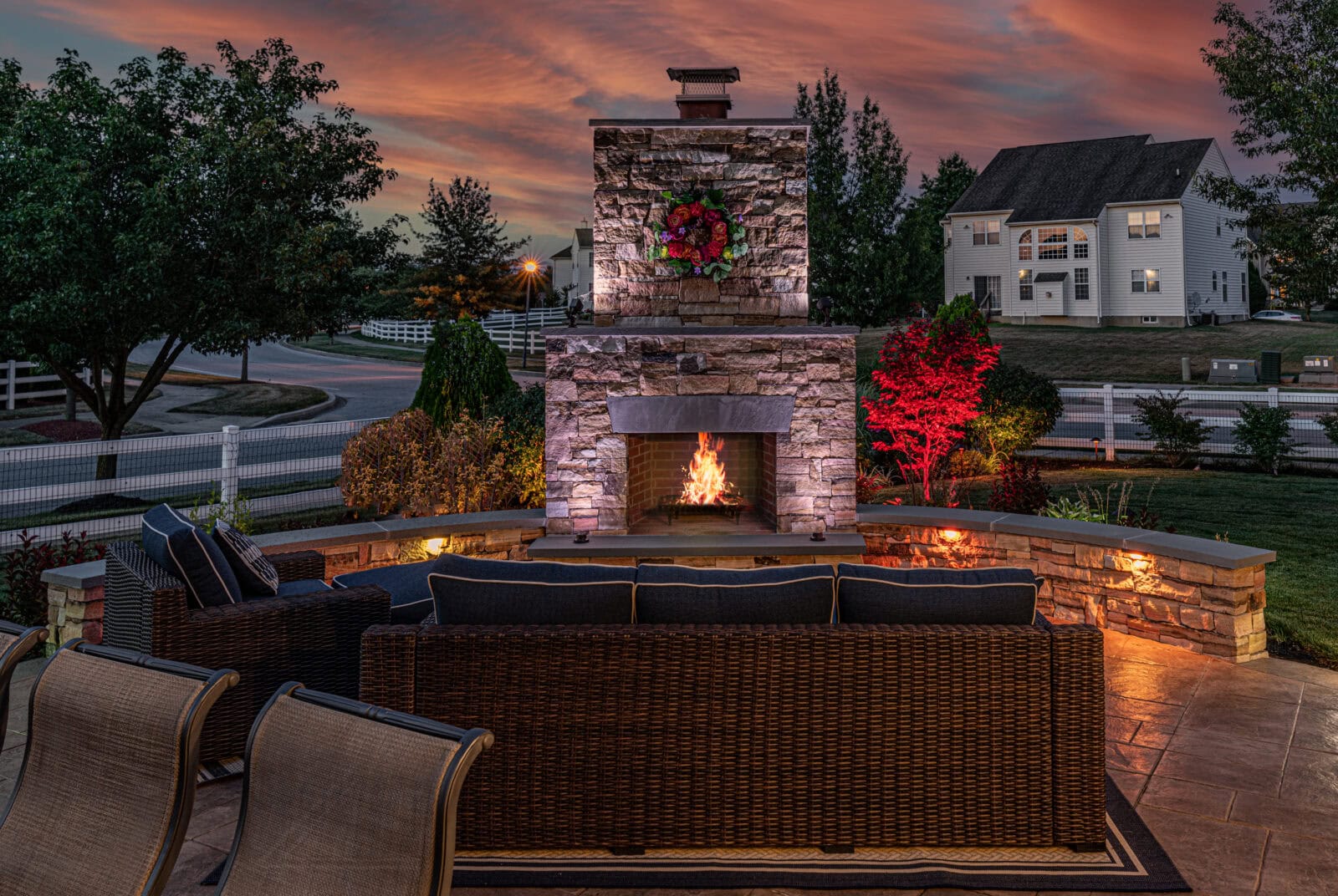 September 1, 2022
As the long summer days begin to dwindle and families head back from vacation, it's time to give your property a fall refresh. There's no better time to work on your yard, as the soil is easier to move and heavy spring rains aren't flooding newly planted root systems.
If you have some extra time on your hands now that the kids are back in school, we have a few suggestions to upgrade your property:
Think Past Mums
While mums are one of fall's prettiest and most popular plants, there are plenty of other options to try. Consider cool-season vegetables and greens such as cabbage, rainbow chard and ornamental grasses. The deep greens and purples of these plants pair well with fall's trademark colors. Pansies, violas and black-eyed Susans can also add splashes of seasonal color.  
Fire Pits and Fireplaces
Outdoor fires are one of the most iconic aspects of fall. Adding a fire pit or fireplace with comfortable seating extends outdoor entertaining all season long. They can be adapted to fit any size; and are one of the best ways to enjoy your backyard.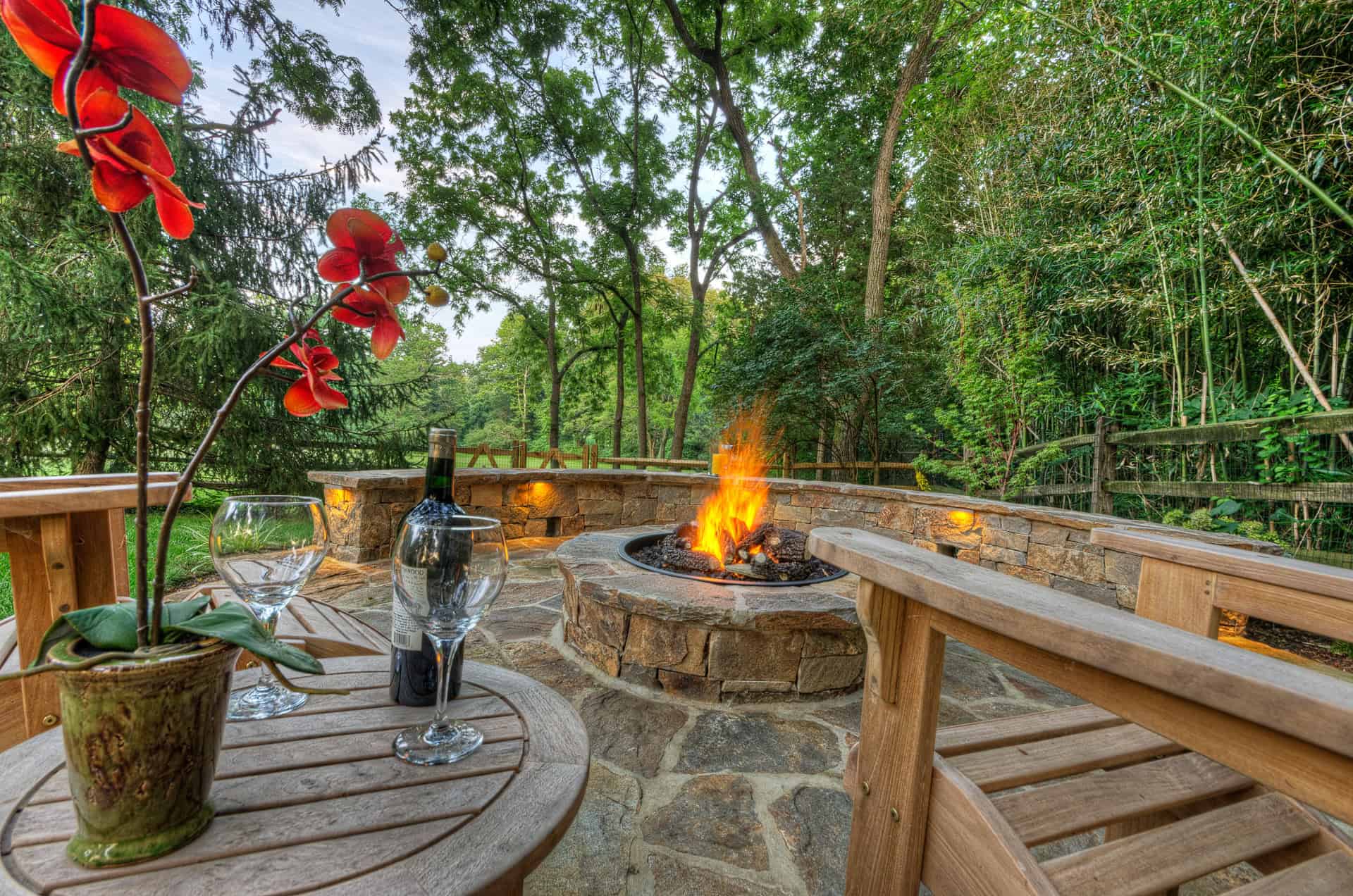 Eco-Friendly Options
Composting is one of the most green and cost-effective ways to recycle your grass and leaf clippings. As the trees begin to shed, consider composting them instead of dumping them. You can also mow your lawn on a higher blade setting to simply cut the leaves up, helping protect the root systems.
Rubber Mulch
Natural mulch needs to be replaced yearly, but rubber mulch can last for up to ten years. It's a different look and may not be for every homeowner, but the maintenance is easier. Rubber mulch also costs more than natural, but since it lasts longer it can save you money over time.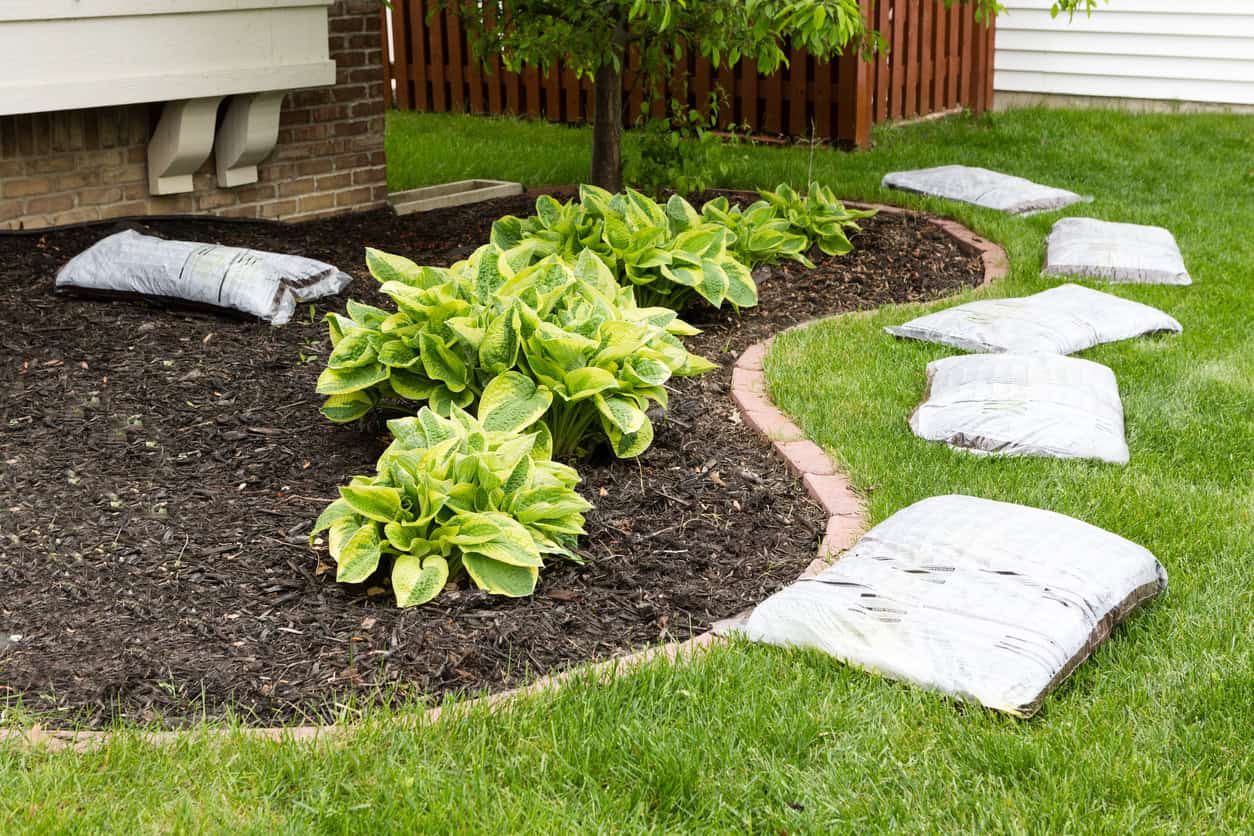 Overgrowth
Spring and summer are the biggest seasons for plant and shrub growth. Make sure you evaluate your home and trim back overgrown plants. Oakleaf and mophead hydrangeas are old wood varieties that should be cut back so they bloom again.
Need professional advice on what fall trends best work for your backyard, contact the landscaping experts at DiSabatino Landscaping.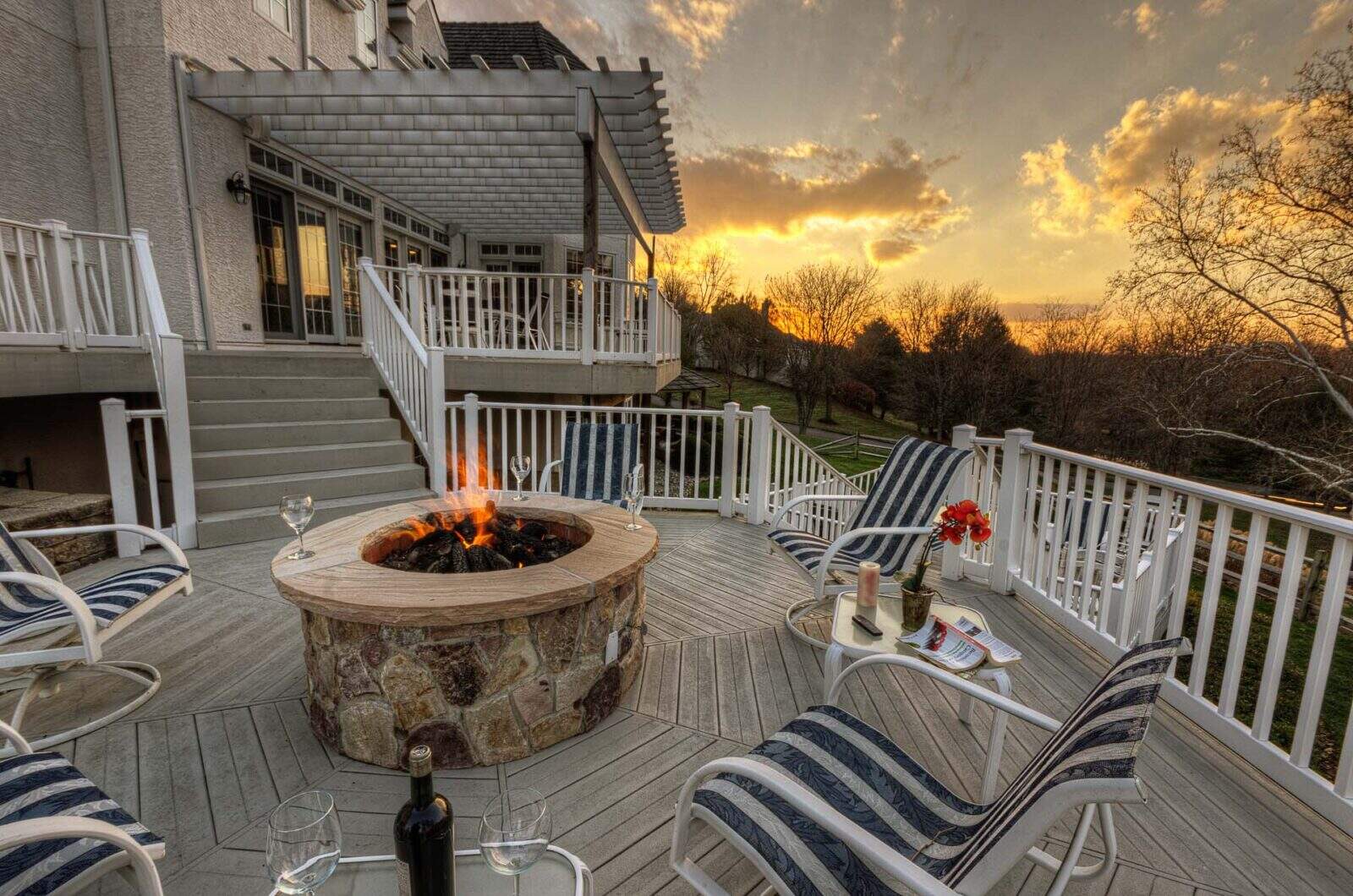 April 14, 2020
As the weather starts to warm and the outdoor living season begins, those of us at DiSabatino Landscaping are using this time to connect with our clientele to see if they have any needs we can fill for them. This growing season presents unique challenges as communities across the nation fighting the spread of COVID-19 are social distancing and working from home. Not to mention the kids home 24/7.
Thankfully, the landscape industry is considered an essential business and we are busier than ever preparing to install some impressive outdoor living spaces. Our landscape designers are adapting to the current climate by video conferencing with clients, supplying detailed 3-D renderings and virtual designs that can easily take a project from the design stage to full implementation.
With so many families finding themselves quarantined at home, there is a sudden desire to create outdoor living areas to extend their home's square footage. If you are considering investing in a 'staycation' project this year, consider some of this year's latest hardscaping and landscaping trends.
Top Landscaping Trends for 2020:
1) Fire features: Whether it is a tradition wood burning fire pit, a tabletop fire bowl or a full brick fireplace, fire features are considered a must in today's outdoor living spaces. Not only does this add ambiance or a central focal point, it extends the use of outdoor spaces to cooler temperatures.
2) Intricate geometric hardscaping patterns: The latest interior design patterns are starting to emerge into the outdoors — even walkways can now have flair. Geometric shapes, like trapezoids, the chevron pattern (a repeating V) or hexagons now adorn patios, raised beds, benches and stairways.
3) Textured elements: Whether through pillows, textiles, rugs or even faux rug inlays, textured materials are adding big statements to outdoor living areas.
4) Outdoor living rooms: In today's world, connecting with nature is a great stress reliever. That is why many families are moving to the outdoors to share meals, exercise and even relax after a long day. A living area covered by a pavilion, gazebo or pergola is a perfect way to make your outdoor living space livable.
5) Water features: The sound of water is relaxing. It can bring you to a meditative state. In a world full of a cacophony of sounds, a simple water feature, such as a waterfall, pond or fountain can be the de-stressor you never knew you needed!
6) Front porch living: The return to sitting on the front porch on warm summer evenings started trending last year and is expected to continue throughout this one. Homes with square footage at a minimum can maximize outdoor living space by creating a functional gathering space. Using a mixture of materials, such as hardscaped walls that double as planters, pavers to provide a pathway to the front door and plantings will add great curb appeal to any property.
7) Smart irrigation, controlled remotely via smartphone app: Smart tech is now escaping the walls of the home to make outdoor living easier to maintain. Why not? With the simple touch of a button, homeowners can control their irrigation system to provide their landscapes the right amount of water at the right time of day. This saves time, energy and water … it's a win/win!
8) Blue accents: Whether through plantings, sculptures, textiles or water features, shades of blue are being used to accent outdoor living spaces. In gardens, blue fortune, delphinium, hydrangea, hyacinth, and globe thistle are adding rich highlights.
9) Low-water landscaping: Climate change is front and central nowadays and the idea of dumping gallons of water onto lawns each season is starting to make no sense to many homeowners. Ornamental lawns are the single most irrigated 'crop' in the Unites States … a crop that feeds no one. This has spurred on a search for better alternatives, such as landscapes that require minimal amount of watering.
10) Mainstream Sustainability: "Low-maintenance gardens, drought-tolerant plants and less turfgrass have become the norm in landscape design. Homeowners now assume sustainable design will be a major part of the plan — both for economic and environmental reasons." ~ HGTV
---
---
---