<span>custom fire pits</span>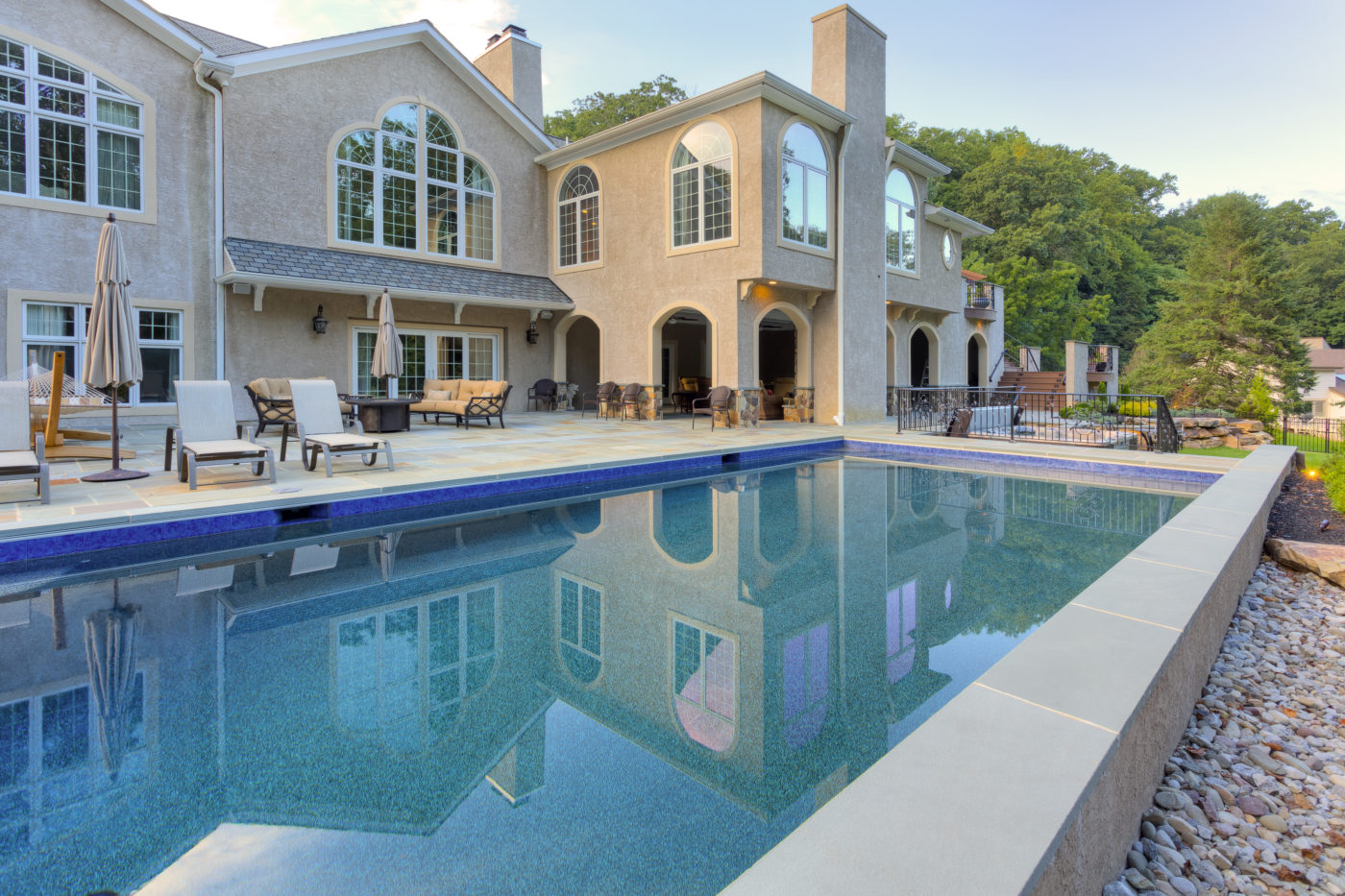 May 11, 2021
Thinking about investing in a staycation location in your own backyard?
It is definitely a good investment, as the cost to create an escape space on your own property could be about the same as a two-week vacation for a family of four.  Divert those funds to improve your outdoor living space and create incentive for the family to enjoy the fresh air year round.
How About an In-ground Pool?
Having a staycation spot can help parents survive the summer months when school is out and kids are idle. Consider adding an in ground pool to help keep the kids entertained and moving. 
With the pandemic still an issue this year, many families forgoing their summer vacation plans. That is why creating a perfect staycation in your own backyard just might be the solution to keeping everyone healthy and sane at the same time.
Outdoor Cooking at its Finest
Picture a summer of sunbathing by the pool with a icy cocktail while the children play and your stress melts away. Create  a comfortable outdoor seating area with all the cooking amenities close by to make your life easier.
DiSabatino Landscaping, partnered with Esposito Masonry, offers the highest quality outdoor living area designs. We create superior water features, such as spas, waterfalls and grottos, to make your staycation unique. Add to that a full outdoor cooking area, fireplace, fire pit or pond. Check out our gallery below to get inspired:
If you are considering investing in a 'staycation' project this year, consider some of the latest hardscaping and landscaping trends.
---
SOME RELATED ARTICLES:
---
---
302-764-0408 | DiSabatinoInc.com
---
The Landscape Experts
DiSabatino Landscaping is Delaware's #1 Hardscape and Landscape Specialist. Give us a call today! 302-764-0408
January 19, 2021
Believe it or not, a custom fire pit can be used any time of the year. In fact, the cooler months of winter and spring are the most optimal time for installing a fire pit in your backyard. Most of us would not think winter as an opportune time to install a fire pit, yet they can be easily installed on a crushed compact base any time of the year.
In truth, a custom designed fire pit can be installed anytime temperatures are above freezing. Many below freezing days are ahead of us, so consider adding a fire pit to your outdoor entertainment space soon.
The benefits of fire pits are many –they make the outdoors a year round gathering spot. The winter night sky offers some of the best star gazing and the warmth of a roaring fire can make this past-time possible.
7 Reasons to Install a Custom Fire Pit:
Expand Social Entertainment Space:  Many may not be able to expand the square footage of their home. Don't let your foundation dictate your entertainment space. Creating an outdoor living space with a fire pit will extend your entertainment options for years to come!
Affordable: Custom fire Pits are affordable and can be installed much quicker than any home addition.
Creating Ambiance in your Backyard: Whether you are entertaining guest or sneaking out back for a little private time, a fire pit is a great option to add warmth and comfort to any occasion.
Warmth: A fire pit can make staying comfortable outside in colder weather possible, as they are an excellent heat source.
Romantic: Sitting around a fire having drinks, dinner and a conversation can be very romantic.  Keep away from the modern distractions by disconnecting from electronics and reconnecting with your sweetheart.
Outdoor Cooking: Roasting marshmallows, shish kebobs, hot dogs,  and foil dinners is a great way to catch up with the family members at the end of a long day.
Value: Finally, fire pits add value to your home when it comes time to sell it.
If you want to extend your entertainment space and utilize the outdoors by installing a custom fire pit, give DiSabatino Landscaping a call today. Our team will help you make all the right choices for your custom made fire pit. 
302-764-0408 | DiSabatinoInc.com
RELATED ARTICLES:
Create a Focal Point with a Custom Fire Pit
A Guide to Outdoor Fireplaces or Fire Pits
Check Out Our Portfolio of Fireplaces & Fire Pits
---


DiSabatino Landscaping is Delaware's #1 Hardscape and Landscape Specialist. We can help advise you what is best way to create outdoor fireplaces & fire pits  Give us a call today! 302-764-0408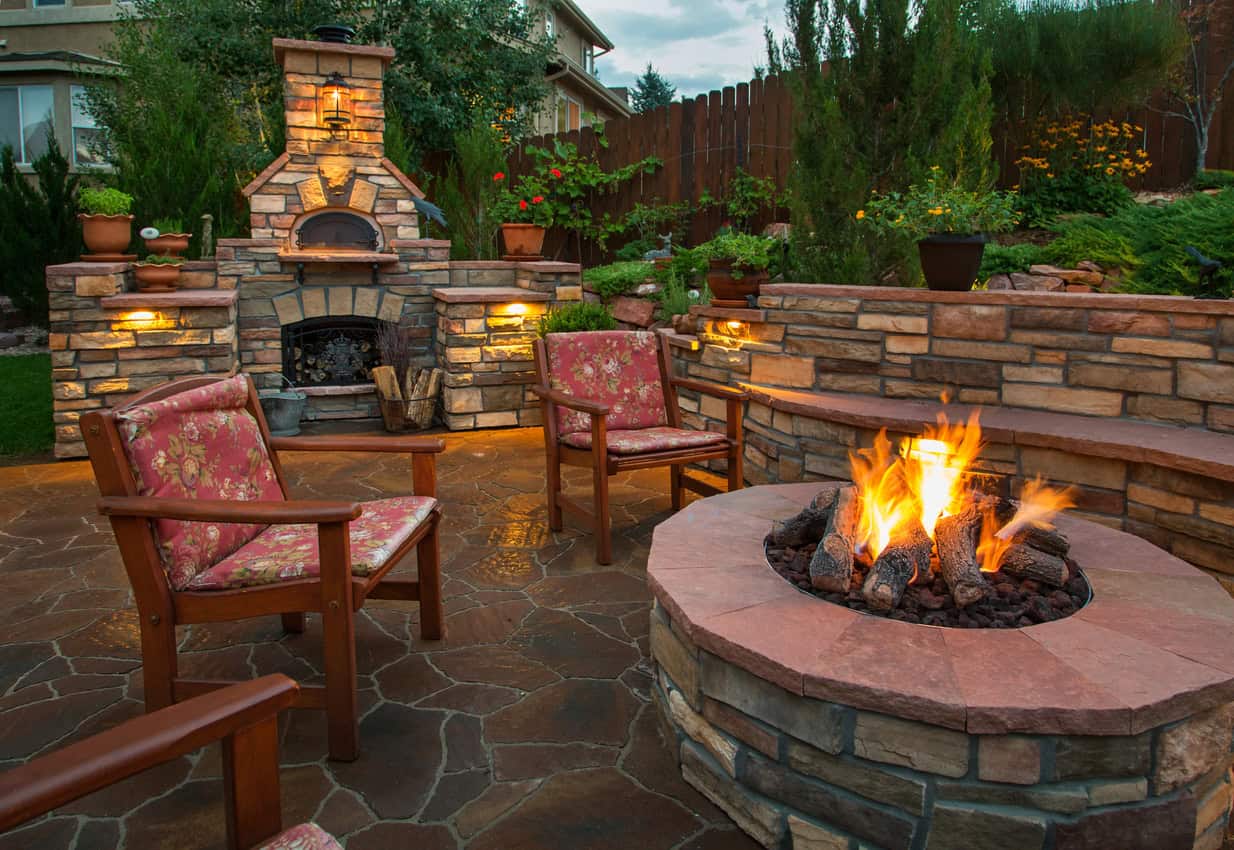 September 22, 2020
Want to enjoy the cooler evening coming to our area soon?
A custom fire pit can get you and your loved ones out enjoying the crisp fall evenings, help you create happy memories, bond and get some healthy outdoor time with family and friends.
Social Distancing While De-Stressing
Let's face it, this year has been tough on all of us. Time to enjoy the simple pleasures by enticing your family to the great outdoors. This will lessen stress, allow for social distancing and create new traditions that will have you looking forward, not back.
Therapeutic and Healthy
An outdoor fire pit may just be the therapy you need to create soothing and stress-free moments that will enhance your health and outlook. If that sounds like something you would be interested in, contact DiSabatino Landscaping now to get your custom outdoor fire pit installation scheduled!
Article Here
If you are considering creating an outdoor fire pit, talk with one of our landscaped design specialist at DiSabatino Landscaping. We can quickly and expertly install a customized outdoor fire pit  that will enhance your life for years to come.
---
SOME RELATED ARTICLES:
---
---
302-764-0408 | DiSabatinoInc.com
---
The Landscape Experts
DiSabatino Landscaping is Delaware's #1 Hardscape and Landscape Specialist. Give us a call today! 302-764-0408