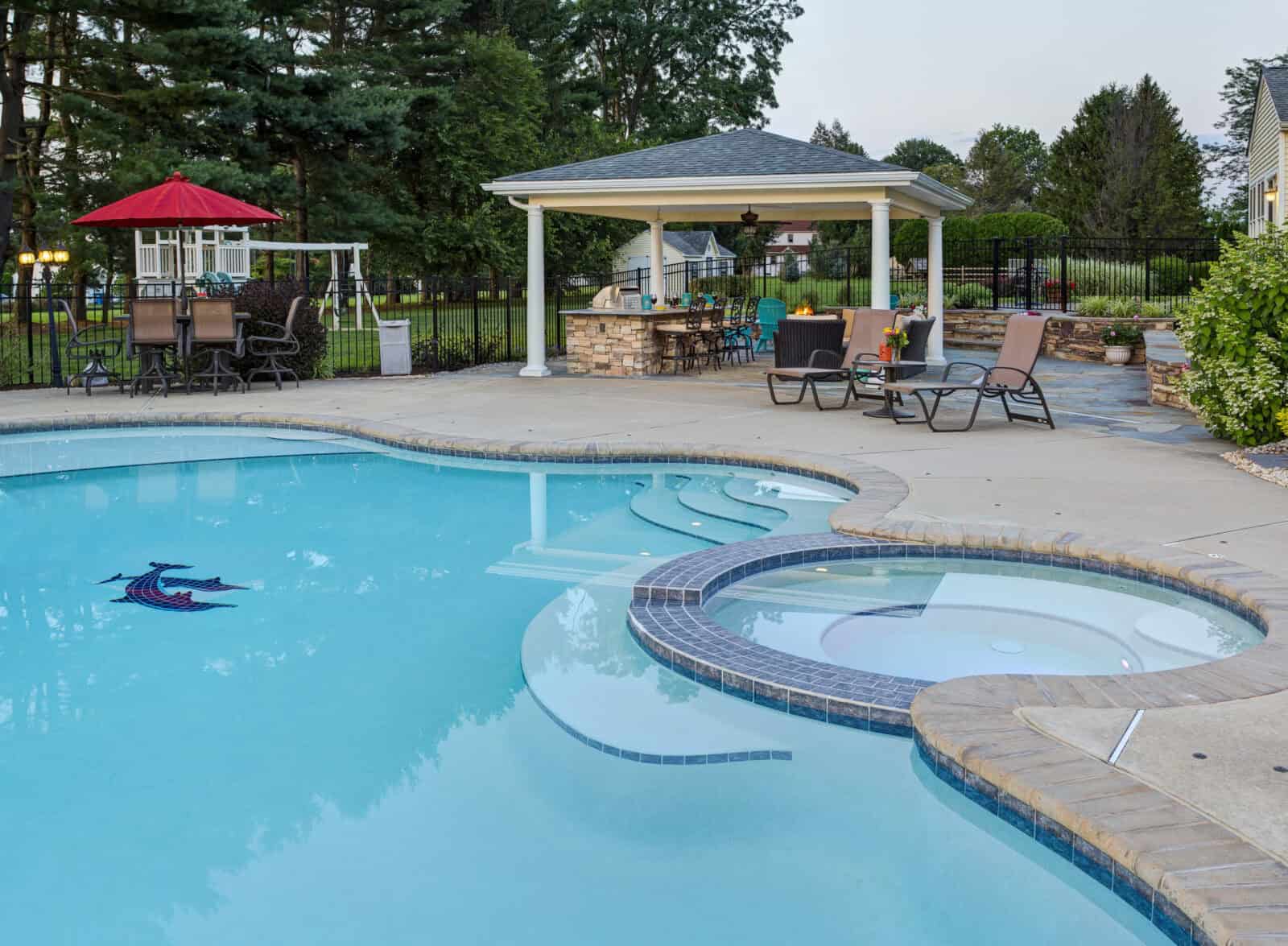 What to Know Before Adding a Pool
May 18, 2023
Summer is almost here. Are you ready?
If you're tired of lugging bags of gear to your local pool or waiting in long lines of beach traffic, it's time you experienced an instant vacation in your own backyard. Get started now and you can enjoy your pool for years to come.
Before you begin your project, there are a few things to consider:
Your Property
The size and shape of your installation should work with the design and style of your home.
An experienced design team will assess your property and design a pool that balances your lifestyle with your surroundings, taking into account the size and elevation of your backyard.
Consider adding hardscaping options, such as curving walkways, stone bench seating and flagstone patios. These items can be both creative as well as practical, offering additional outdoor entertaining space.
Your Entertaining Style
Swimming pools serve a wide variety of purposes. You can include shallow areas for lounging, waterfall features for relaxing, or a large pool house for hosting events. Or you can use the pool for personal fitness. A pool designed for swimming laps or doing water aerobics is a great investment in your personal health. Perfect for relaxation, outdoor entertaining, barbecues and more, custom pools are a fun and functional addition to any home.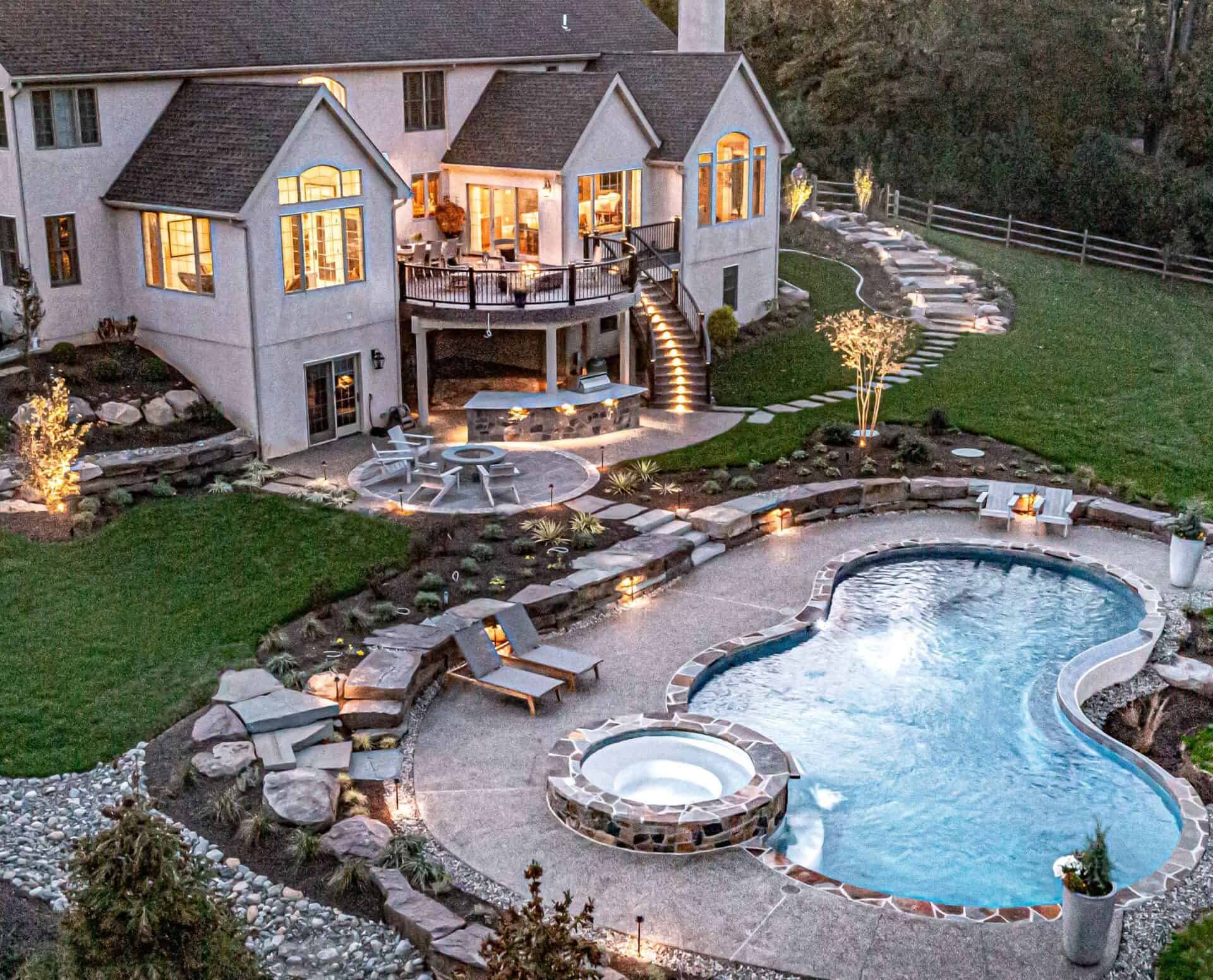 Custom Project Accents
There are endless options for accentuating your backyard. A spacious deck with comfortable seating and a cozy fire pit brings everyone outside. Custom gazebos or pergolas offer both shade and privacy. Outdoor kitchens and fireplaces add another level of entertaining style. Strategically placed paths, fences and LED lighting keep everyone safe while extending your time outside.
Do Your Research
An experienced firm will factor in your interests, decorating style and the layout of your backyard. Working with these variables, the designer will create a comprehensive plan that accommodates your lifestyle while highlighting your property. Making the time to do your research first will determine the success of your project later.
Be sure to always review a landscaping company's portfolio and ask for referrals from other satisfied clients. The right design and landscaping firm will make your experience as seamless as possible, helping bring your vision to life.
Related Articles