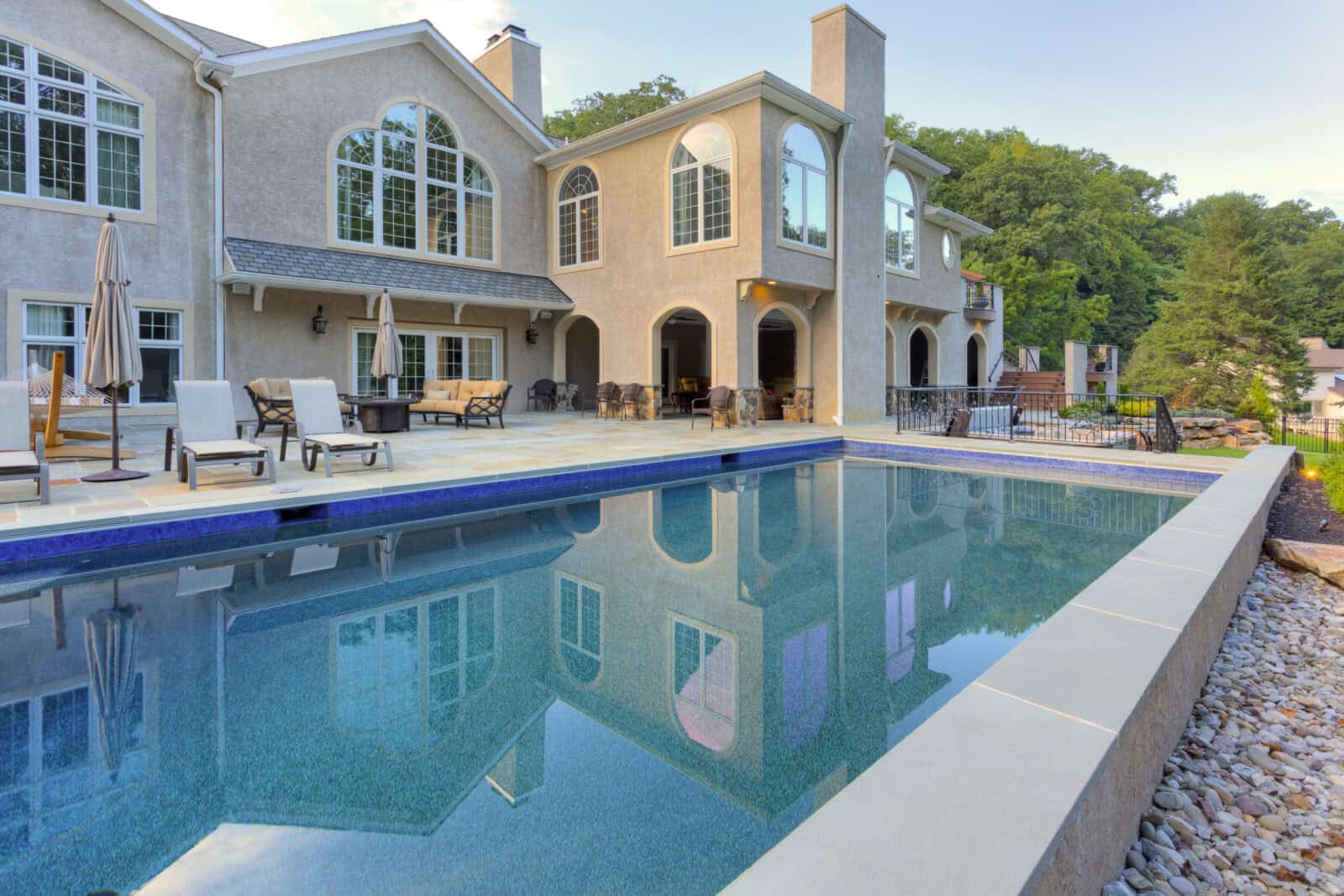 Create a Staycation Location in Your Own Backyard
May 11, 2021
Thinking about investing in a staycation location in your own backyard?
It is definitely a good investment, as the cost to create an escape space on your own property could be about the same as a two-week vacation for a family of four.  Divert those funds to improve your outdoor living space and create incentive for the family to enjoy the fresh air year round.
How About an In-ground Pool?
Having a staycation spot can help parents survive the summer months when school is out and kids are idle. Consider adding an in ground pool to help keep the kids entertained and moving. 
With the pandemic still an issue this year, many families forgoing their summer vacation plans. That is why creating a perfect staycation in your own backyard just might be the solution to keeping everyone healthy and sane at the same time.
Outdoor Cooking at its Finest
Picture a summer of sunbathing by the pool with a icy cocktail while the children play and your stress melts away. Create  a comfortable outdoor seating area with all the cooking amenities close by to make your life easier.
DiSabatino Landscaping, partnered with Esposito Masonry, offers the highest quality outdoor living area designs. We create superior water features, such as spas, waterfalls and grottos, to make your staycation unique. Add to that a full outdoor cooking area, fireplace, fire pit or pond. Check out our gallery below to get inspired:
If you are considering investing in a 'staycation' project this year, consider some of the latest hardscaping and landscaping trends.
---
SOME RELATED ARTICLES:
---
---
302-764-0408 | DiSabatinoInc.com
---
The Landscape Experts
DiSabatino Landscaping is Delaware's #1 Hardscape and Landscape Specialist. Give us a call today! 302-764-0408
Related Articles