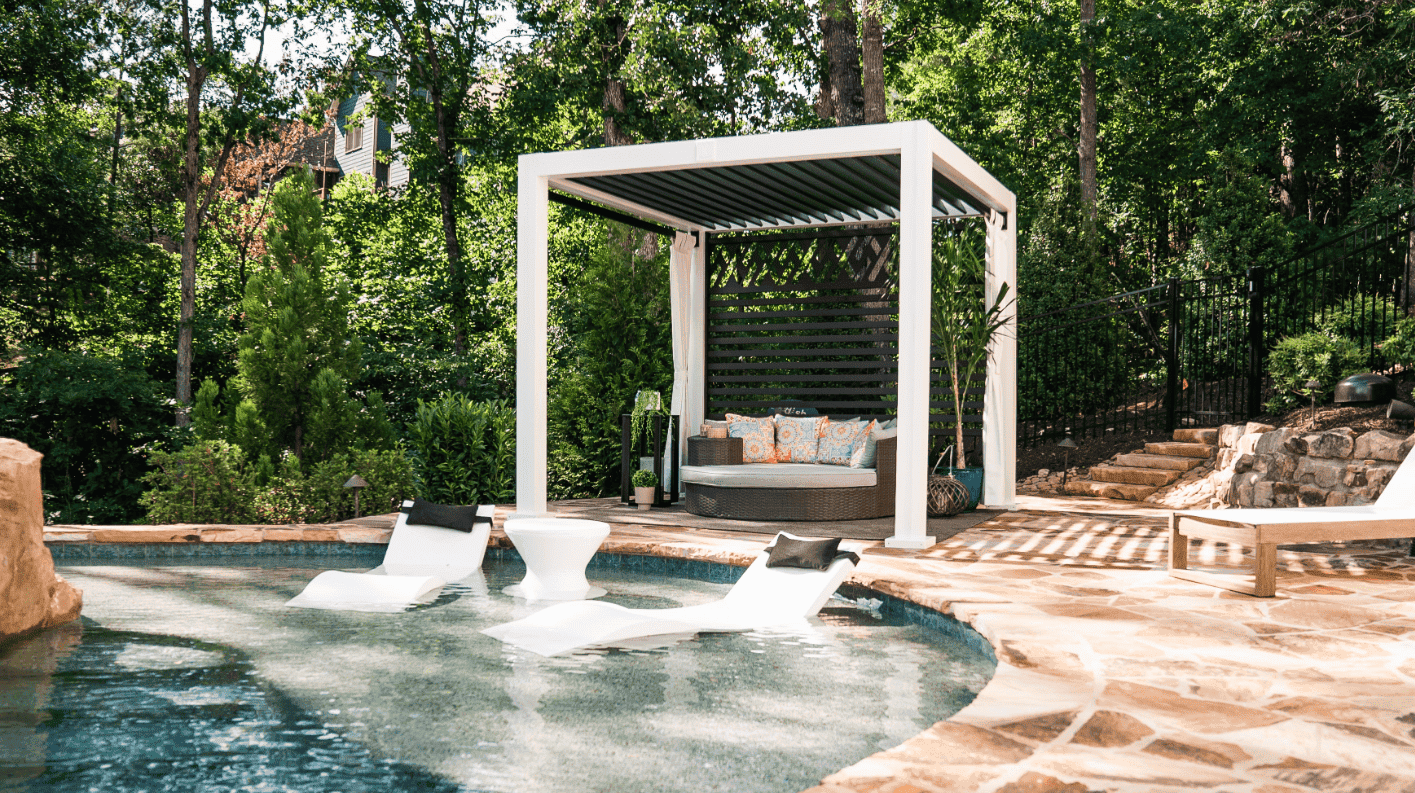 The Advantages of StruXure Pergolas
July 17, 2023
DiSabatino Landscaping is now offering a line of StruXure pergolas and cabanas for the ultimate in outdoor living. These aluminum pergolas are motorized with the ability to open, close, or pivot based on your needs.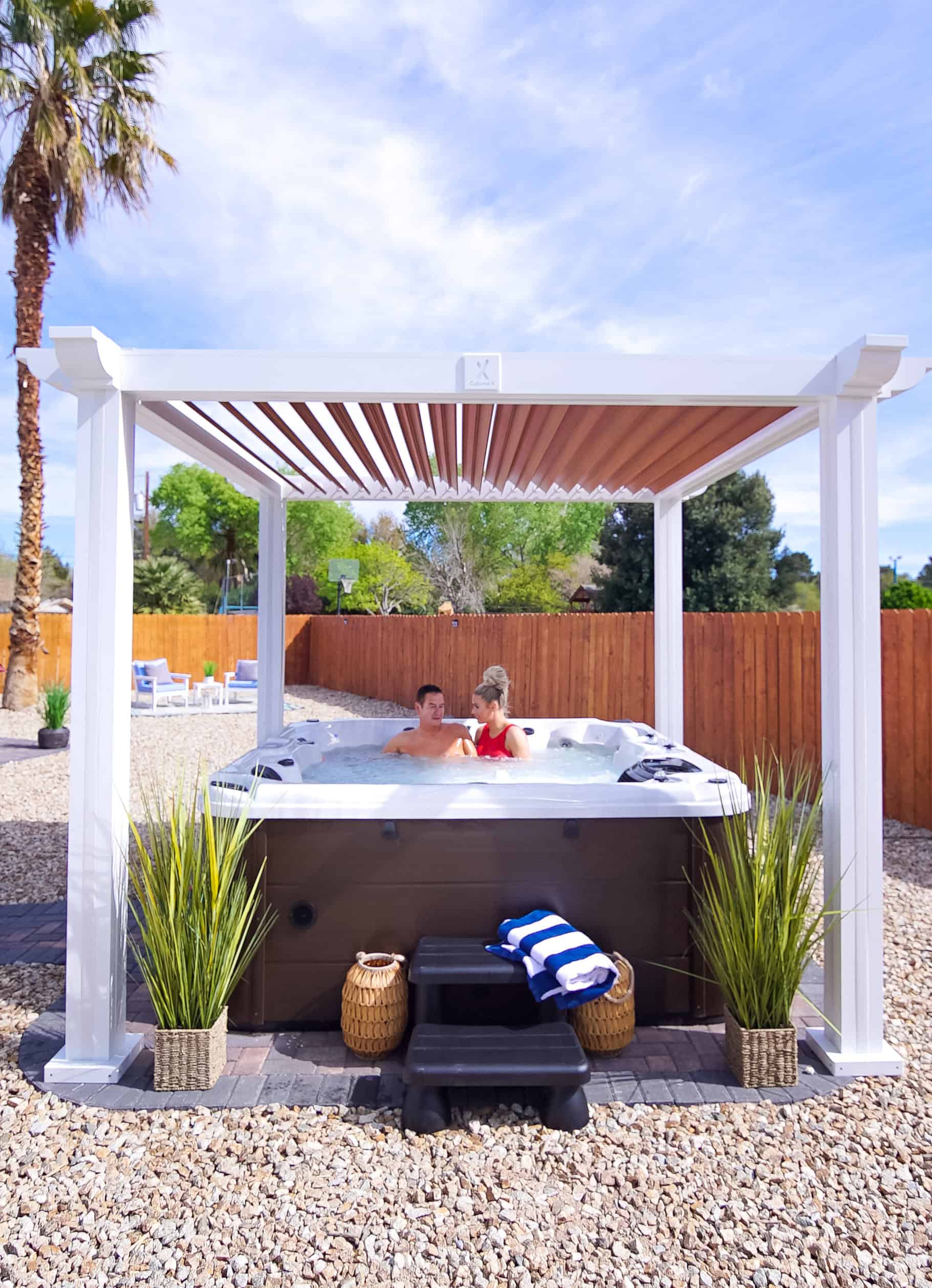 "They're essentially the Mercedes Benz of pergolas," says Brandon Jewell, DiSabatino Landscaping's StruXure Sales and Installation Consultant. "Each one is fully automated with louvers that move based on the amount of sunlight or the weather conditions."
The pergolas and cabanas can be customized to any shape or style. And because they're made of aluminum, they're virtually maintenance free.
StruXure offers both sliding and pivoting louvers in the same model, allowing homeowners to fully open to the sky or take cover from direct sunlight. The pergolas also come with electric, fans, lighting, and heating elements.
"They've thought of everything," says Brandon. "They can be built free standing, are customizable to any size, and even have rain gutters to keep the area dry."
StuXure's app Somfy allows homeowners to control their pergola or pool cabana from any wireless device. The remote access includes sensors that automatically close the louvers upon detection of rain or high wind conditions.
DiSabatino Landscaping recently built a StuXure pergola in their outdoor display pavilion. Stop by and visit the pavilion to see the latest in outdoor design and creativity.
Related Articles