August 23, 2023
Enhance Your Home with Natural Stone Features
Freemasonry has its origins in the Middle Ages, when it was widely considered to be one of the highest forms of art. Today, stonework has experienced a surge in popularity as homeowners have discovered the advantages of stone patios, terraces and walkways. Natural stone's durability, elegance and versatility makes it an ideal choice for your home.
For more than 20 years, Esposito Masonry has specialized in superior stone projects throughout the Brandywine Valley. The Esposito family hails from Naples and have been master stonemasons for generations.
They offer the following tips to make the most of your next stone project:
Small Steps, Big Changes
Natural stone can make a big difference in smaller applications such as decorative driveways, curving walkways, spas and waterfalls. These kinds of touches help break up a bland landscape and add charm to a property. Consider iconic Pennsylvania bluestone steps or a peaceful rock garden. You will be surprised how much beauty they add to your property.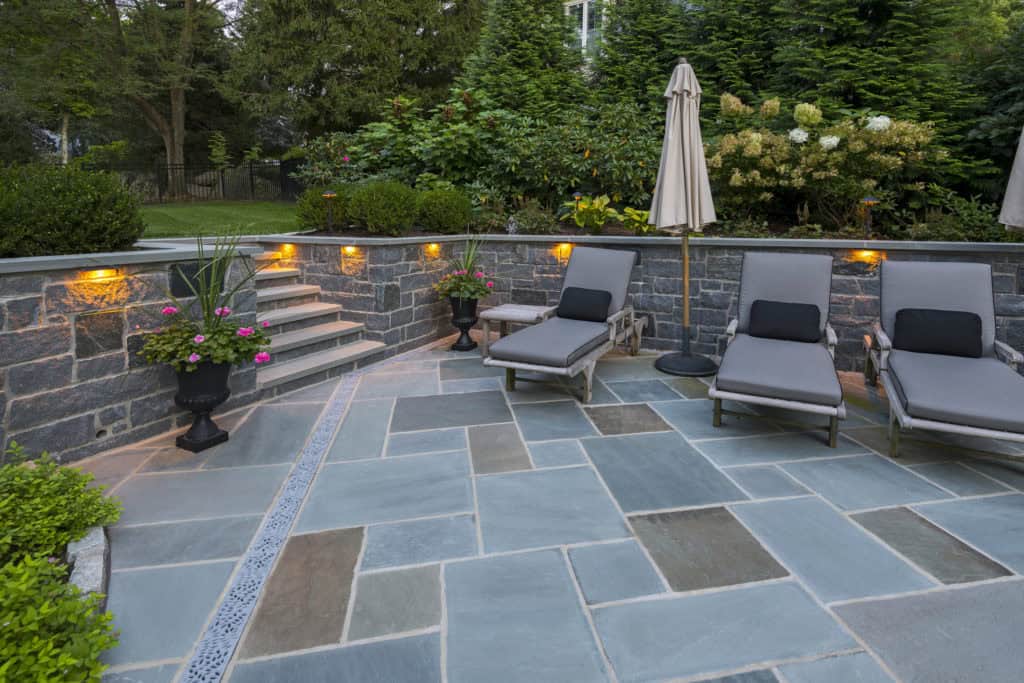 Evaluate Your Needs
Before contacting a professional mason, consider your lifestyle. Do you want to entertain guests in an outdoor room or add visual appeal to your property? It's important to decide how you'd like to enhance your home before meeting with a design firm. You can also use stone to enhance patios, walkways, decorative walls, pool decks and driveways.
Obtain Estimates
Once you're ready to begin, schedule an initial consultation with an experienced masonry company. A designer will listen to your ideas and present you with a comprehensive plan that meets your needs while working within your property constraints and budget.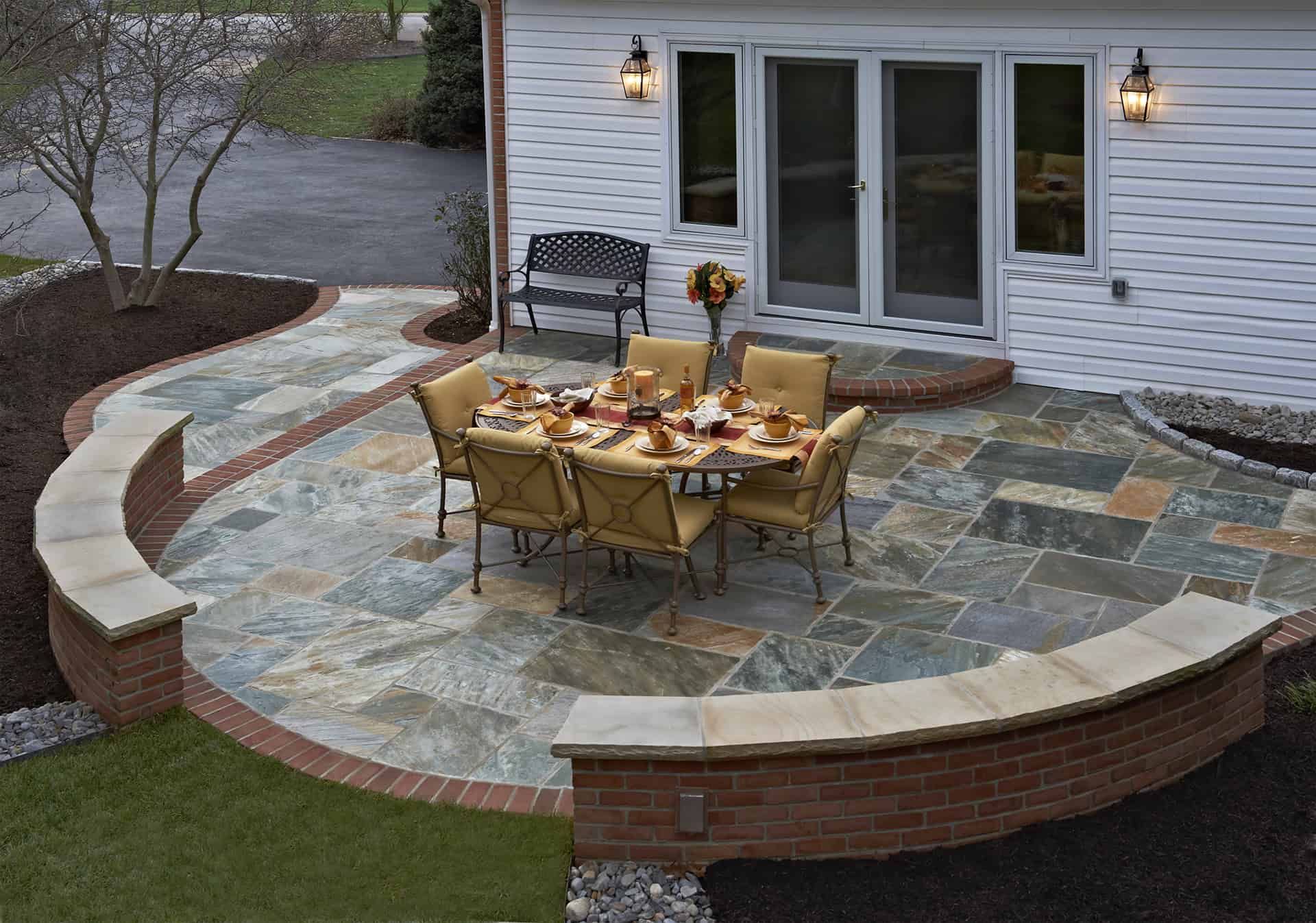 Choose the Right Firm
The quality of your stonework will only be as good as the company that installs it. Every masonry project is a custom job, so it is necessary to find an experienced firm with a strong portfolio and history of customer satisfaction. A skilled company will demonstrate their expertise by offering up a list of credentials and professional certifications. Most importantly, they will back their services with a solid warranty so you can be sure the work you are getting will last for decades.
Enjoy Your Revived Backyard
Entertain guests on an elegant flagstone patio, enjoy a warm autumn evening next to an outdoor fireplace, or spotlight a custom pool with a striking wall. With natural stone, the options are endless.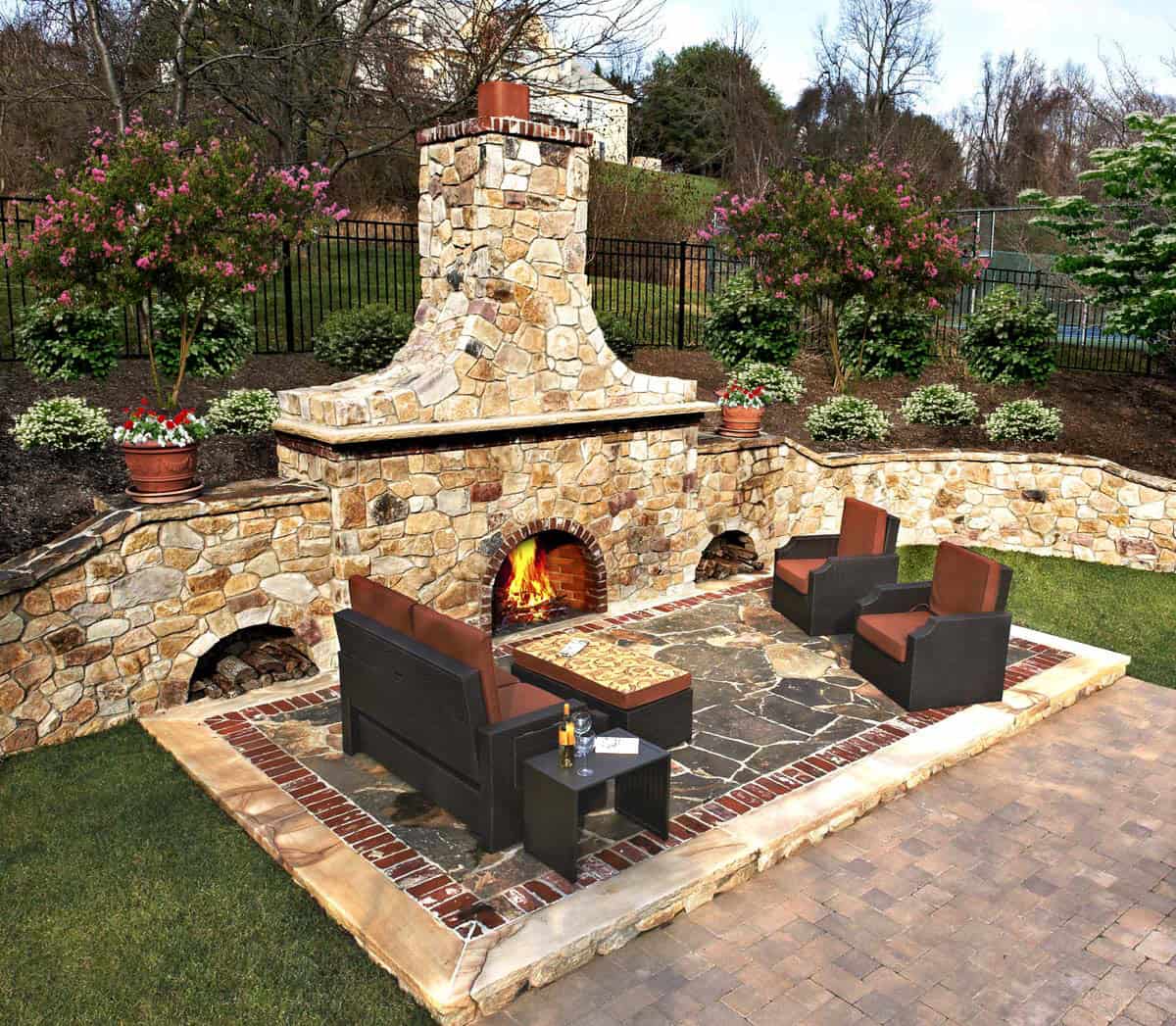 September 6, 2022
In today's world of home design, natural stone is one of the most popular and versatile building materials available. Its strength, beauty and classic appeal makes it a clear choice for an array of projects, from curving pathways to outdoor rooms.
Increase the beauty and utility of your home with natural stone. There are a number of ways to incorporate stone into your landscape:
Outdoor Rooms
Outdoor rooms have enjoyed a big surge in popularity. Their ability to extend entertaining and outdoor living has increasingly made them more appealing to homeowners. These rooms may include kitchens, bars, outdoor seating or entertaining areas. Whether you are looking for sleek and contemporary or warm and rustic, natural stone can be adapted for any outdoor room.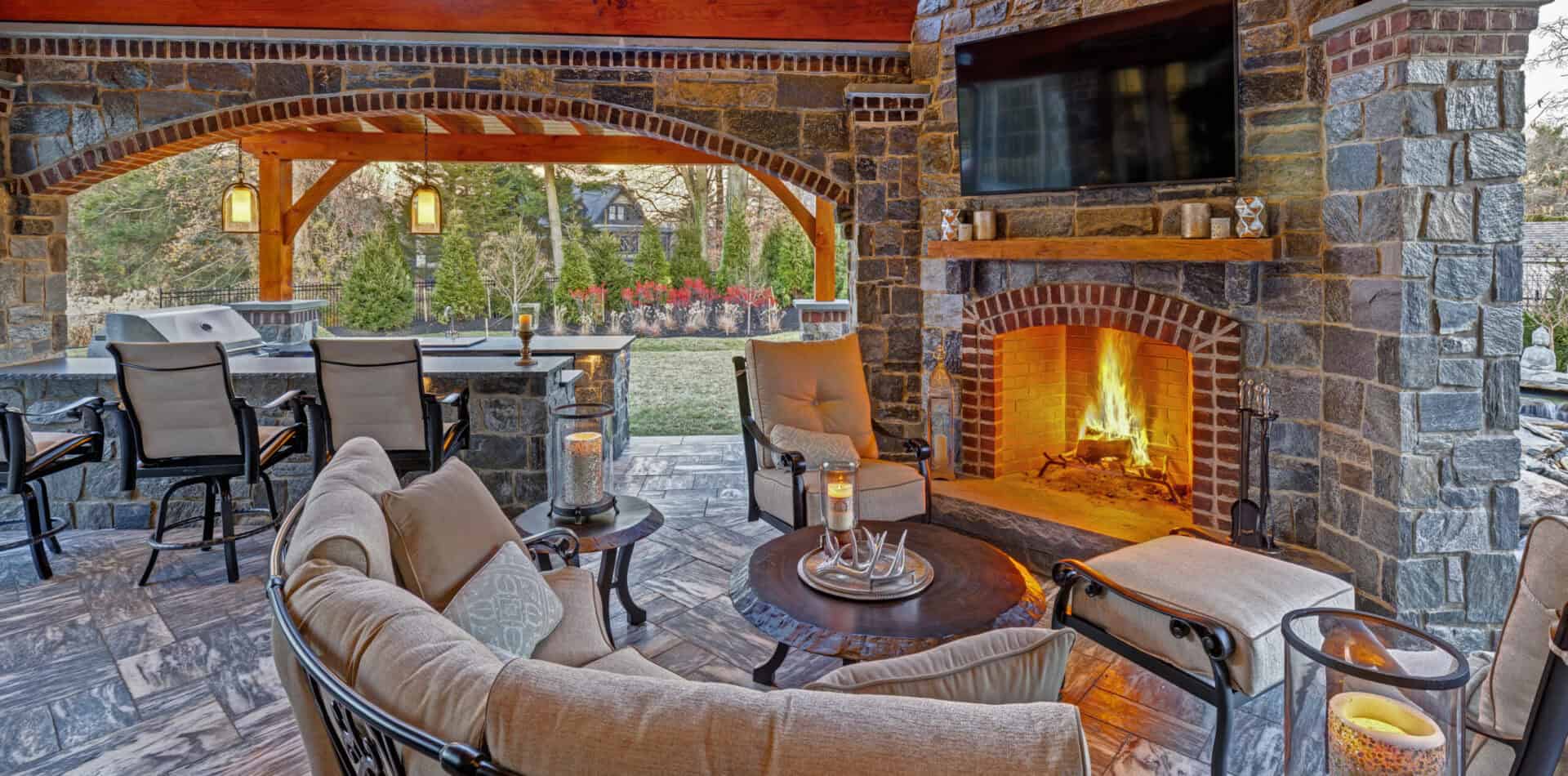 Decorative Walkways & Steps
It's often the smallest touches that make the biggest impact. Natural stone steps and walkways are an ideal addition to any landscape. Their inherent durability makes them well-suited for well-traveled areas.
Natural stone pavers can be placed along curved paths just as easily as they can on straight walkways. They come in a wide variety of sizes, shapes and colors. Stone's overall style and adaptability gives designers the ability to create breathtaking designs.
Fire & Water Features
Stone is a natural choice for two of the most popular landscaping elements available: Fire and water features. Stone is an elegant and essential material for custom pool decks, spas and decorative fountains. Its durability and functionality gives it an advantage over concrete or artificial pavers.
For fall's cooler evenings, stone can also be employed in fireplaces and fire pits. Its ability to sustain both hot and cold elements allows it to work well with every feature of your landscape.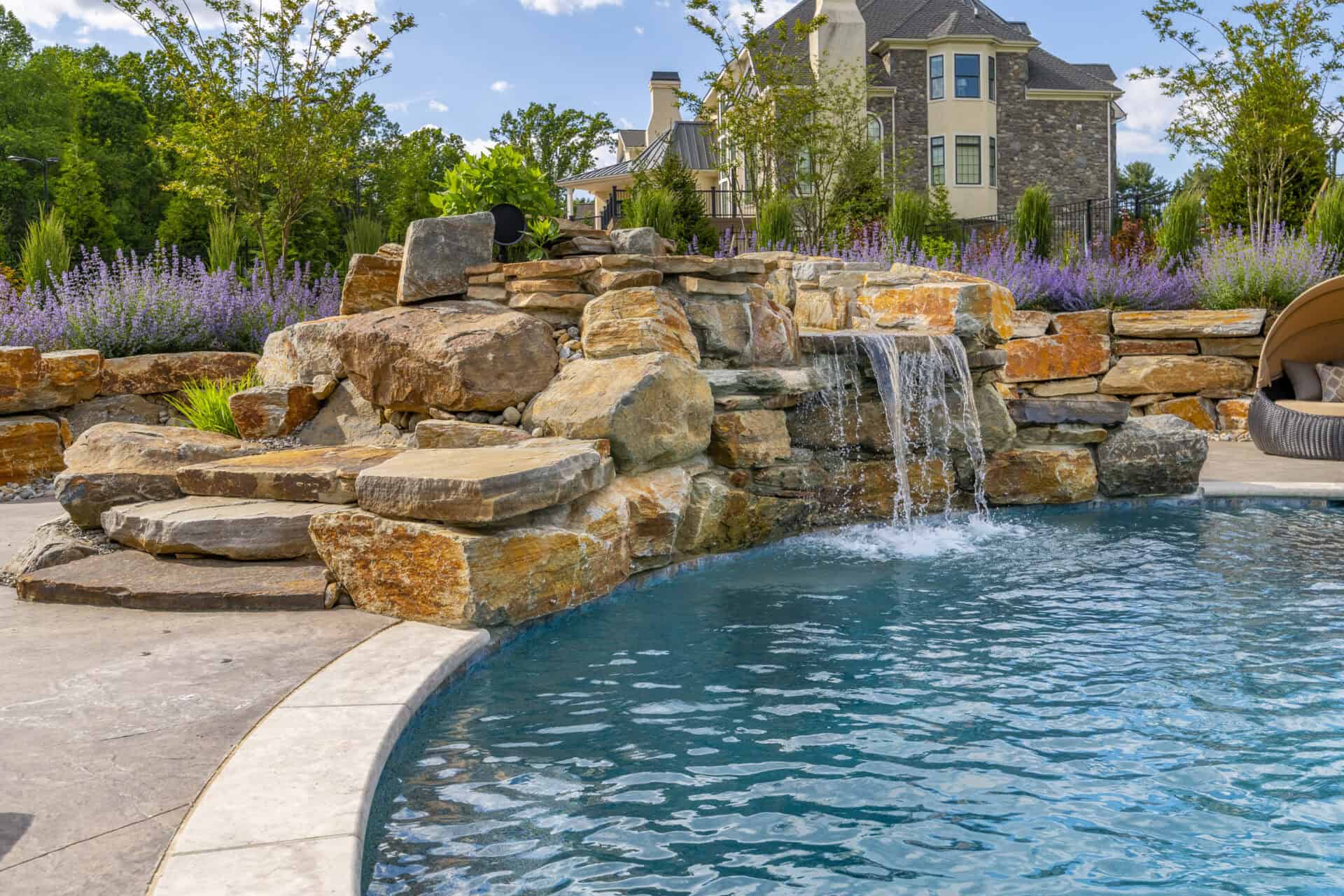 Versatility
Natural stone's range of colors and sizes gives allows to be used as an accent or central building material. It can also be used in conjunction with materials such as brick, pavers and wood, blending seamlessly with each style. The options are truly endless.
Esposito Masonry has been creating custom stone projects for decades. Led by third-generation stonemason Vinny Esposito, they offer strength, beauty and longevity to elevate your home.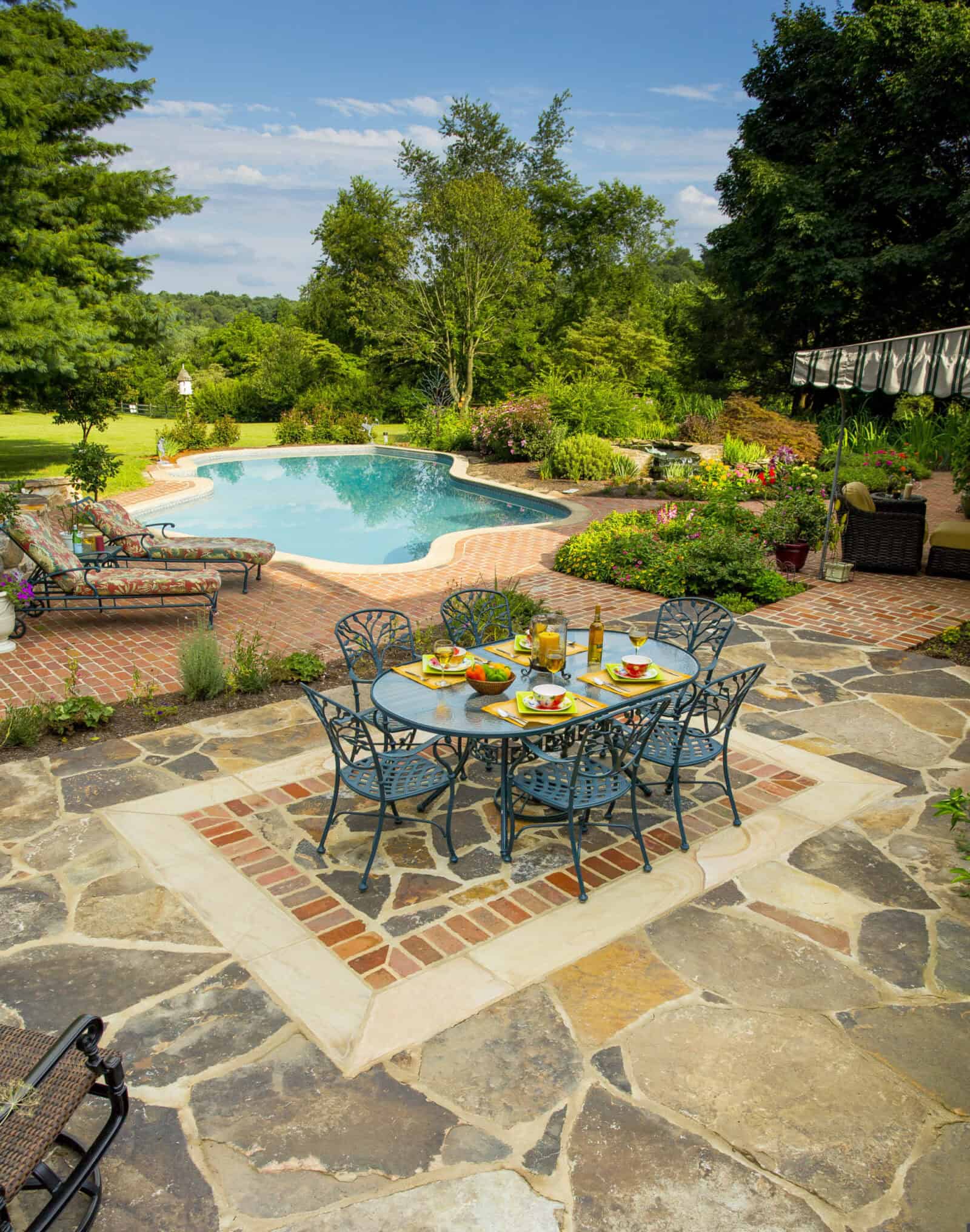 October 7, 2020
This is the time of year where the clement weather entices us to the outdoors. You know that little voice encouraging you to get out and enjoy the season and to worry about indoor maintenance after the weather turns. That makes this month the perfect time to perform a few patio and masonry maintenance. Consider adding these patio & maonry tips to your fall chores list.
Concrete and masonry are typically a low maintenance surfaces that hold up well to the elements. However, there are some things that should be done once a year to keep hardscaping looking its best. For example, use a mild bleach cleanser to scrub down hard surfaces We don't recommend power washing because it can cause permanent damage and can void warranties.
PROTECT YOUR HARDSCAPING
Use an approved product, such as 'Wet & Forget', to remove moss, mold, mildew or algae stains. Planning to protect your hardscape for the next season of snow and icing; fit your snow blower with rubber blades. Avoid using deicers of any kind. Never use metal shovels or tools to remove snow or ice. Any of the aforementioned can cause permanent damage, such as pitting or cracking, to your hardscape surfaces.
Quality hardscaping and masonry will include a durable sealer, but staining can occur from rusting metal, flower pots, grease from grills, food and drink or oil and gas. Keep gutters, down spots and drains clear because water can cause sediment and erosion voiding your warranty.
So as you can see hardscaping and masonry don't require a lot of maintenance. Just a little bit of effort keeps it looking good for a long time.
If you are considering creating an outdoor fire pit, talk with one of our landscaped design specialist at DiSabatino Landscaping. We can quickly and expertly install a customized outdoor fire pit that will enhance your life for years to come.
---
SOME RELATED ARTICLES:
---
---
302-764-0408 | DiSabatinoInc.com
---
The Landscape Experts
DiSabatino Landscaping is Delaware's #1 Hardscape and Landscape Specialist. Give us a call today! 302-764-0408