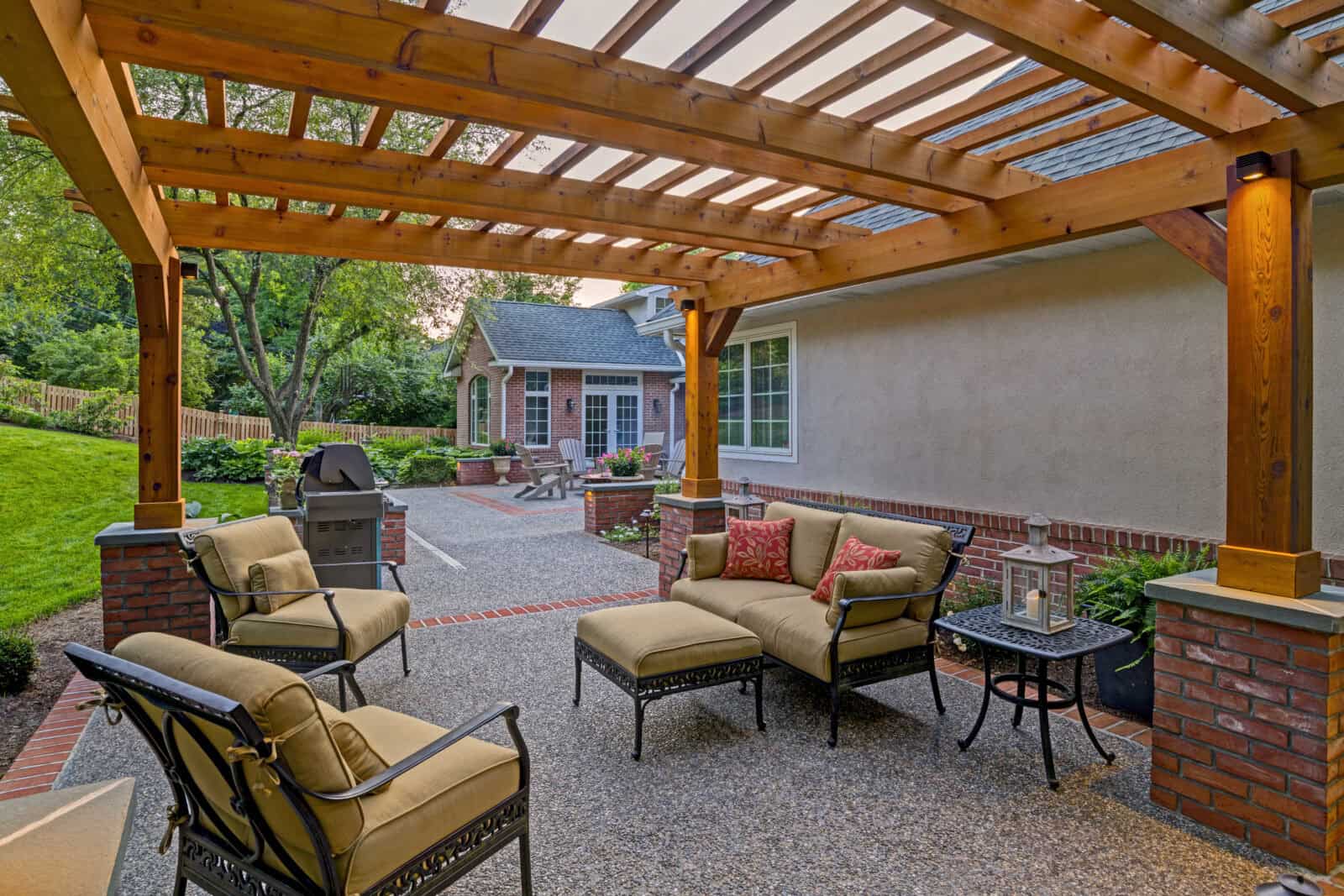 August 3, 2023
Tips to Help Beat the Heat
This month of July has already broken records for the heat index, and experts are predicting it's a trend that could continue over the next decade. A covered area with protection from the sun can cool down areas by 10 to 25 degrees.
If you're looking for ways to take shelter from the blazing sun, the following ideas can help: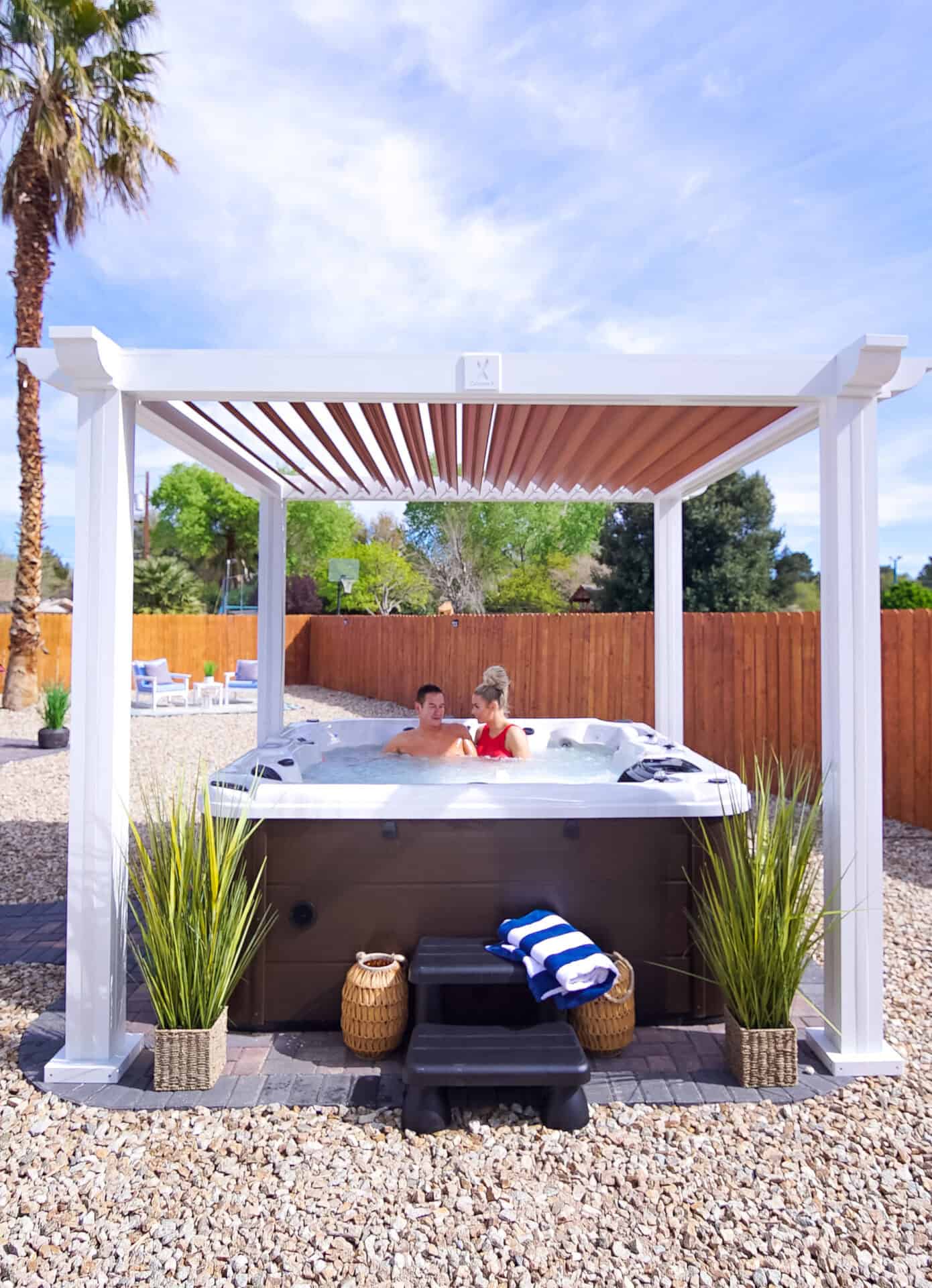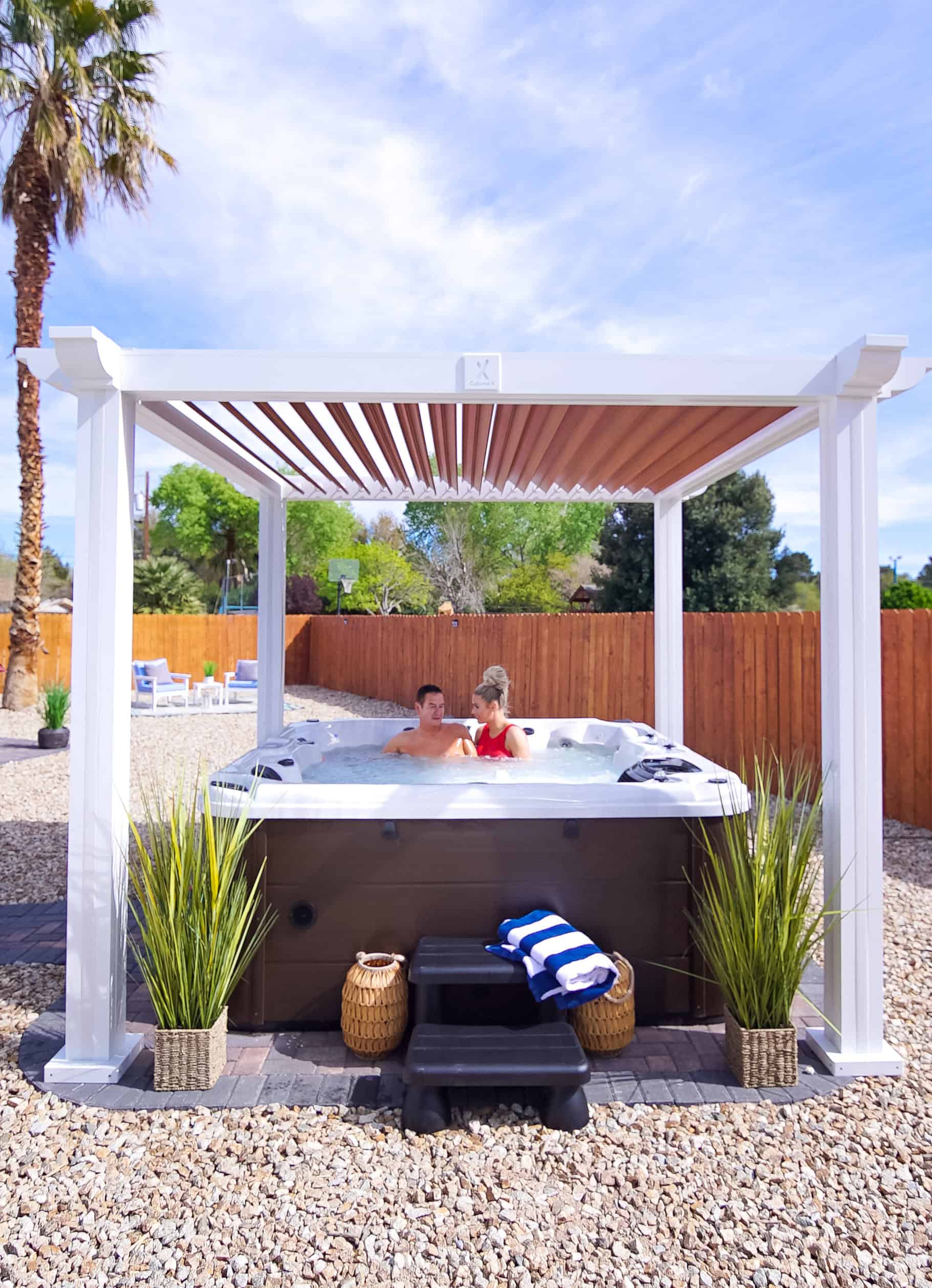 Covered Porticos or Pavilions
The most effective way to add shade is with a covered patio, portico or pavilion. These structures can be made of wood, stone, PVC or aluminum. They're customizable to every shape, size and style. There are even smart StruXure pergolas that adjust their louvers to direct, partial and closed sunlight.
Add an Awning
A canopy awning is a great way to enjoy the outdoors without melting in the sun. They can be permanent or temporary, depending on your preference, and come in a wide range of colors and styles. There's a reason why awnings are frequently used at the beach to protect from direct sunlight.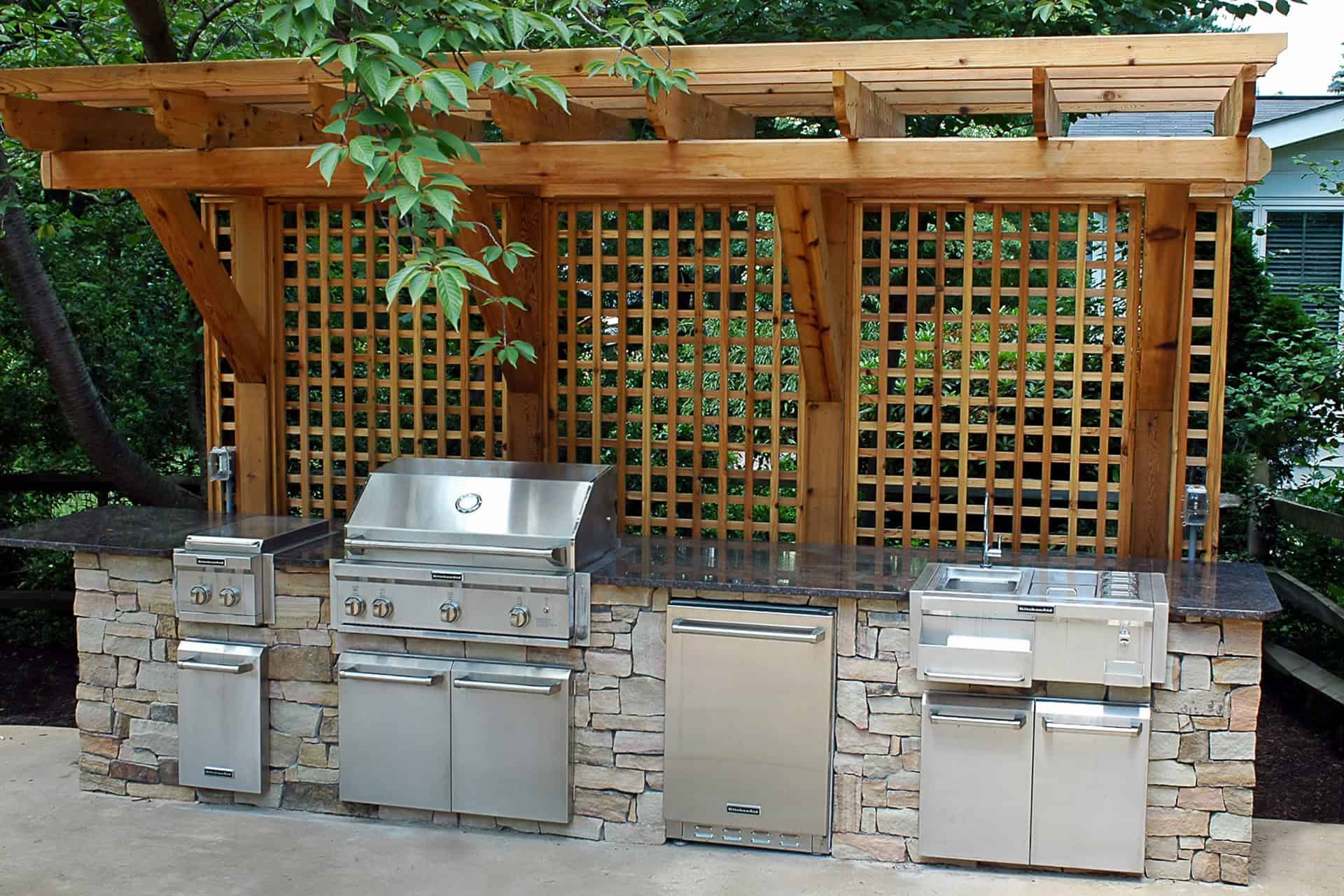 Plant Shade Trees or Ivy
A trellis or row of trees is an environmentally friendly way to add shade. While it may take some time for the plants and shrubs to grow, they will offer year-round sun protection when they do. If you're looking to upgrade your landscaping, a landscape designer can show you the best kinds of trees and ivy to use that will thrive in this climate. 
Fabric Canopy Sail
If you're looking for a quick and cost-effective way to add temporary shade, a large canopy strung between posts offers immediate shade. The extra-large fabric comes in a variety of sizes and colors. Because it's not a load bearing material, it should be taken down during heavy storms and in the winter before snow.
Outdoor Curtains
If you already have a covered deck, outdoor curtains can offer additional sun protection. They can be pulled aside to enjoy the air and closed when it rains. Curtains also add style to your backyard.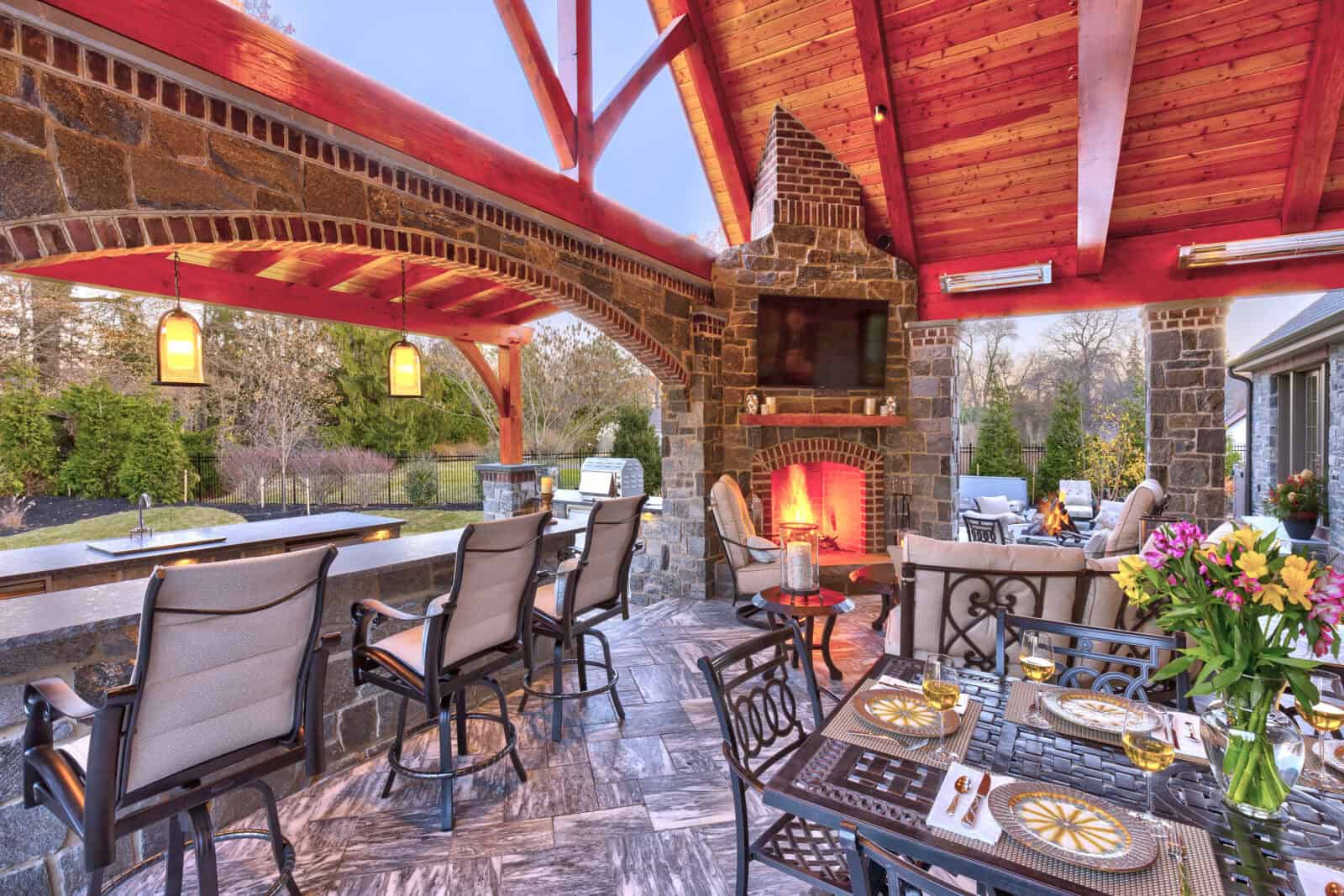 March 22, 2018
3 Ways to Enjoy Your Backyard With Protection From the Elements:
I am sure many are skeptical that spring will arrive to Delaware any time soon. With a fourth nor'easter ushering in the season of rebirth, it is hard to imagine warm days and nights spent enjoying the outdoors.
Yet, as sure as the sun rises and sets each day, the warm weather will be here soon. Make this the year that you enhance your backyard with a Pergola, sunroom or a beautiful outdoor living space installed by Delaware's #1 hardscape experts, DiSabatino Landscaping.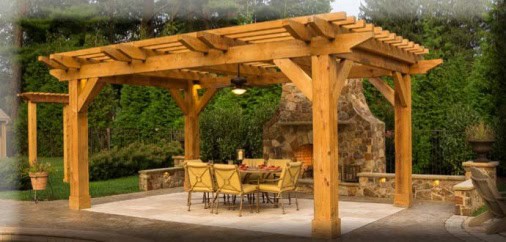 1) A Pergola can provide a beautiful accent to your rear yard. The structure alone can produce a comfortable amount of shade. Enhance that shade with a retractable canopy or overhead lattice work.


2) An Open Rear Porch is a wonderful way to enjoy the outdoors in any weather. The roof will provide protection from the sun and the rain. Add retractable screens for protection from insects. Add heaters to warm the area for all season entertaining.


3) A Sunroom is another wonderful way to enjoy the outdoors. Add wide open screen windows or a grand wall of doors that slide open to let fresh air in. Sunrooms can also have heat and air conditioning for yearlong enjoyment.
Don't forget the accents like an outdoor kitchen, fireplace, television or sound system to create your total outdoor living experience.
Entertainment can be a breeze with an outdoor living space full of all the luxuries that one would expect to have to go indoors to enjoy. Get family and friends together for some fresh air, great conversation and superb entertainment that will sooth and rejuvenate the soul.
If you're looking to extend your home's living space to the outdoors, get in touch with DiSabatino Landscaping – 302-764-0408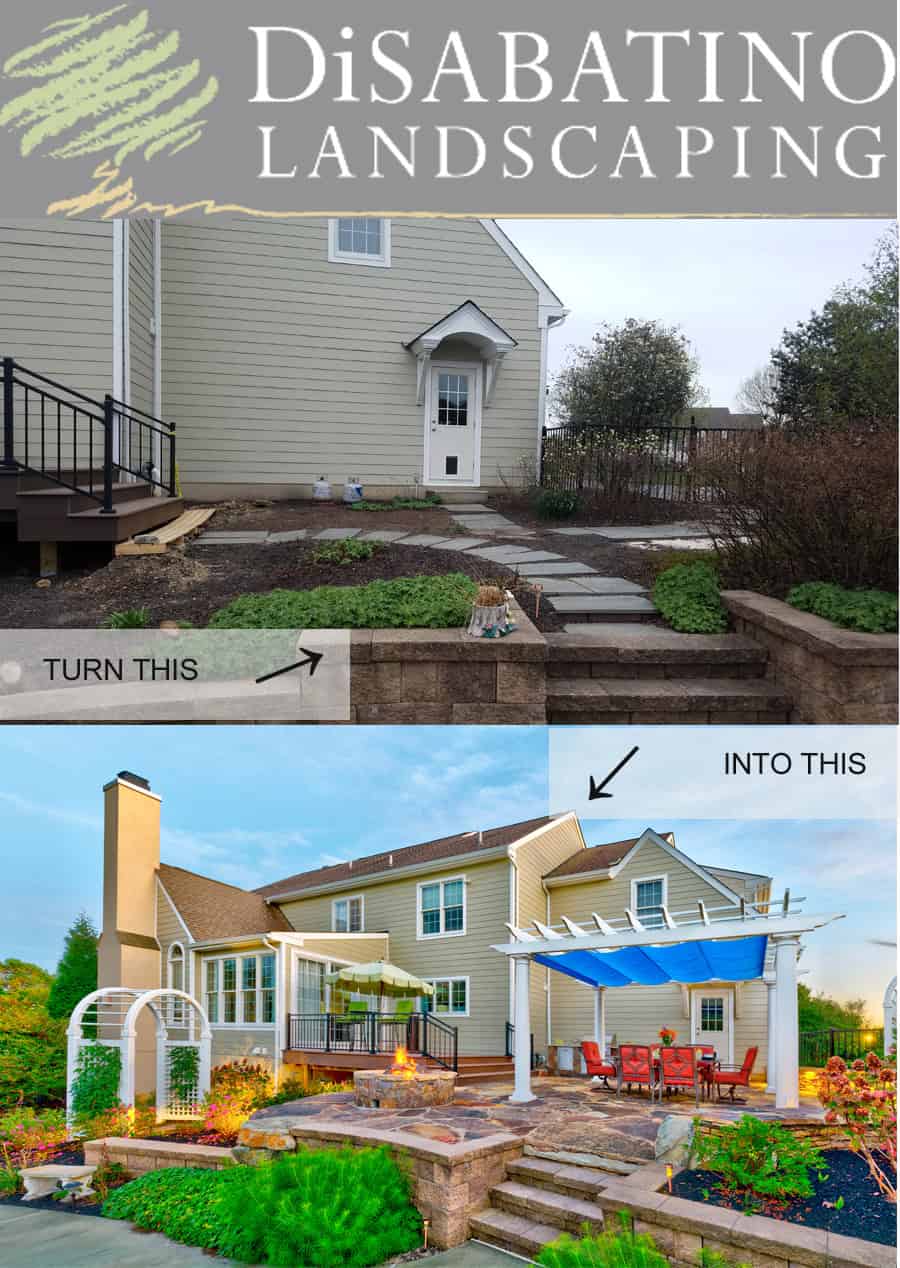 DiSabatino Landscaping builds beautiful pergolas integrated expertly with custom designed patios and decks. A pergola can provide protection from direct sunlight, yet allow for air to circulate freely. This makes them a welcome respite from the harsh rays of the afternoon sun. Making them a perfect feature of an outdoor living space.
Check out this charming outdoor space that DiSabatino's creative hardscape architects designed and installed for the Heald Property in Kennett Square, Pennsylvania. Notice the various gathering places, such as the awesome fire pit adjacent to the Italian Renaissance style pergola. Perfect for outdoor entertainment and enjoyment. Continue reading →