Maintain Your Hardscaping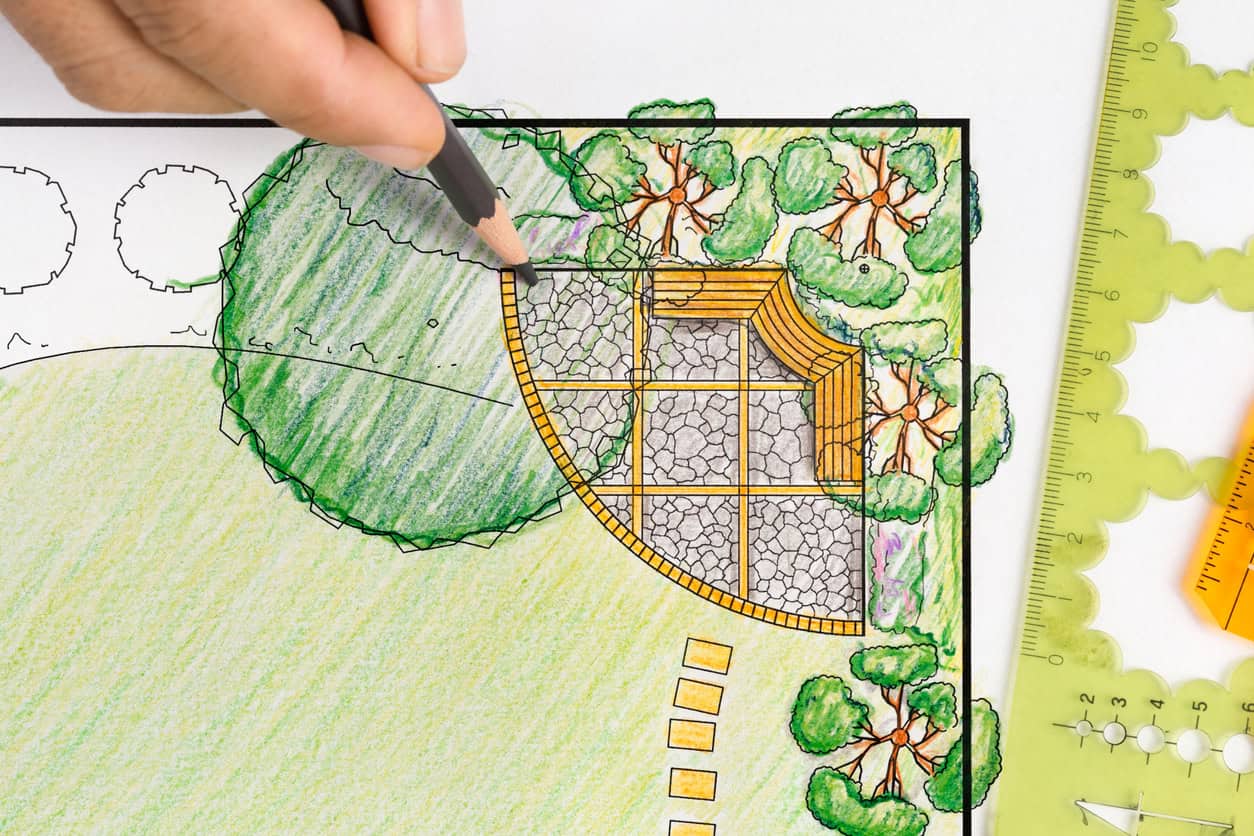 January 8, 2019
Winter is just beginning, but it is never too early to think about your spring landscaping. Taking heed of a few simple tips this winter can help you make the most of the warmer spring temperatures when they come. Prepare for your spring landscaping by taking these steps.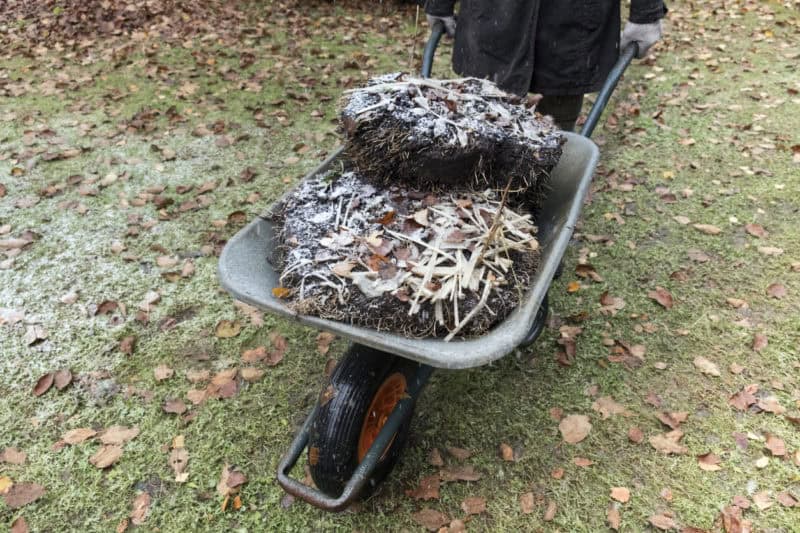 1) Clean Your Yard Periodically
One of the first things you will have to do when beautifying your lawn for spring is to clean up the debris, such as leaves and twigs that accumulated over the winter. If you do not attend to your lawn until you begin the process in April, the task can seem daunting. On the other hand, taking advantage of periodic thaws in the wintertime can help you stay on track all season long and help with the cabin fever we all begin to feel over the winter months.
For the more manicured preference, clearing of debris is the first step to the cleanup in preparation for mulching. If of the more naturalistic mindset, leaves and debris can be collected and composted or even further broken down and recycled as mulch.
2) Choose Your Mulches Now
It may not be time to lay mulch and other landscaping materials, but you can lay the groundwork. Edge out your beds, trim back any dead branches, and begin to research what kind of mulch you might want to lay in the spring. Hardwood mulches have become the norm for many homeowners due to color and longevity. Homeowners may want to consider natural mulching options such as bark and leaf mulch. Many public and professional gardens utilize natural mulches as these options successfully break down and contribute to plant health and soil biodiversity.
3) Examine Trees After Every Storm
In order to keep your lawn in the best shape (as well as protect the structures around your house), look for signs of dead or hanging tree branches after every winter storm. You should remove dangling limbs immediately for safety's sake, and to save time on spring cleanup.
4) Apply Pre-Emergent Controls
Late winter or very early spring (think February/March) is actually the perfect time to get a jump start on weed control in both your lawns and your landscape beds.  Crabgrass control should be applied to lawns and pre-emergent should be applied when mulching landscape beds.  Pre-emergent should be in the ground once thawed but before temperatures reach 55 degrees. If you wait too long to apply your pre-emergent, seeds will begin to germinate and it will no longer be effective.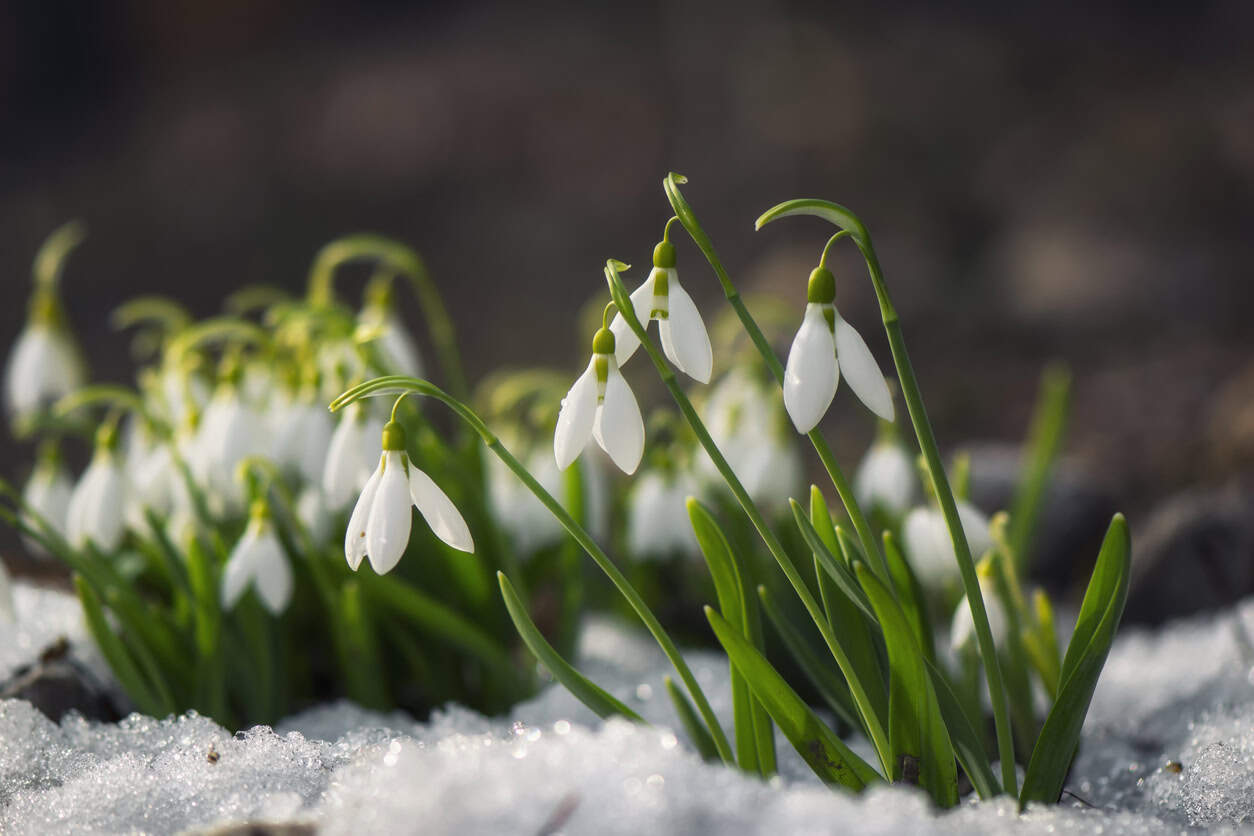 5) Design Your Landscape Projects
Springtime may seem like a long way off, but it's mere months away. If you are planning for any landscape or outdoor living projects or renovations for the upcoming season, now is the time to contact your landscaping design team. Take the winter to plan and coordinate details so that when spring rolls around, you ready and can enjoy the results of your project throughout the rest of the season.
---


DiSabatino Landscaping is Delaware's #1 Hardscape and Landscape Specialist. We can help build a outdoor fireplace or fire pit to keep you warm over the winter months ahead. Give us a call today! 302-764-0408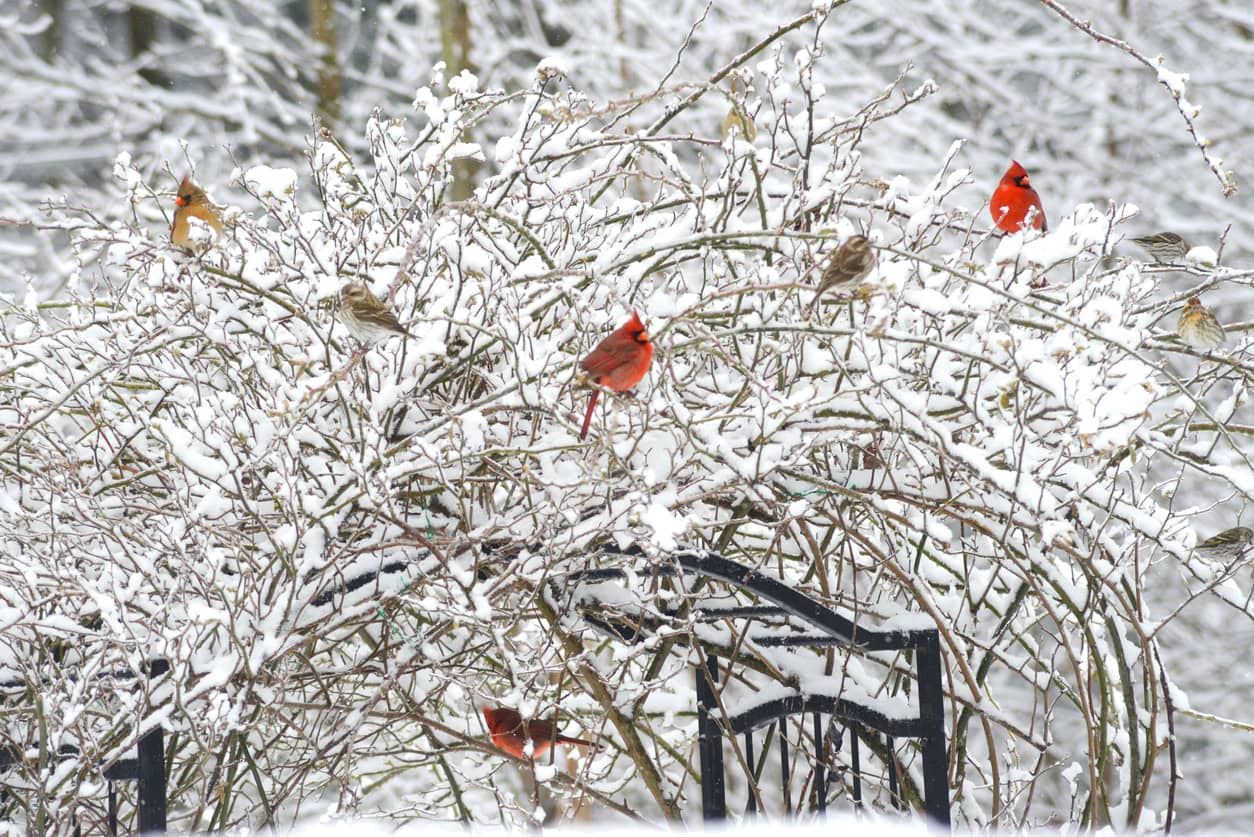 December 11, 2018
2019 is almost here. It's time to reflect on the year gone by, as well as plan for the one ahead. There are plenty of things we can do in the Winter to keep up progress in our outdoor spaces. Here are some ideas for your consideration.
Winter Landscaping & Gardening Tips:
1) Pruning: After deciduous trees and shrubs drop their leaves we can shape them easier. A couple of dry, mild days and some clean, sharp tools is all you need to tighten up shapes in your landscape.
2) Hardscape: Patios, walkways, and outdoor lighting can all be done well into the Winter with some careful consideration. A fire pit or other fire accents can add to family gatherings and holiday memories.
3) Planting: Winter is still a great time to add trees and bling like roses to your property. That way they'll be ready right from the start for Spring 2019. Often times there are fantastic discounts on landscape material at this time of year.
Most of all enjoy time with your family and the satisfaction of your hard garden work in 2018. Have a Happy New Year friends!
"The advice to clear snow from shrubs is good, sound, practical advice. In earlier years I have ignored it, thinking this advice was over complicating things when you could just stay indoors in the warm, but snow really does cause damages to the garden, especially shrubs."
---


DiSabatino Landscaping is Delaware's #1 Hardscape and Landscape Specialist. We can help get your landscape ready to face the winter months ahead. Give us a call today! 302-764-0408
Generally concrete is low maintenance, but here are a few things you can do to keep your hardscaping looking its best. At least once a year, you should scrub down surfaces with a mild bleach cleanser. We don't recommend power washing because it can cause permanent damage and can void your warranty.
Any moss, mold, mildew or algae stains can be removed with a solution like 'Wet & Forget'. Never use metal shovels or tools to remove snow or ice. If you're using a snow blower, make sure you use rubber blades. Never use deicers of any kind. They can cause permanent damage from pitting to cracking.
Quality hardscaping and masonry will include a durable sealer, but staining can occur from rusting metal, flower pots, grease from grills, food and drink or oil and gas. Keep gutters, down spots and drains clear because water can cause sediment and erosion voiding your warranty.
So as you can see hardscaping and masonry don't require a lot of maintenance. Just a little bit of effort keeps it looking good for a long time.
---


DiSabatino Landscaping is Delaware's #1 Hardscape and Landscape Specialist. We can design an outdoor living environment that will add quality to your life and value to your home. Give us a call today! 302-764-0480