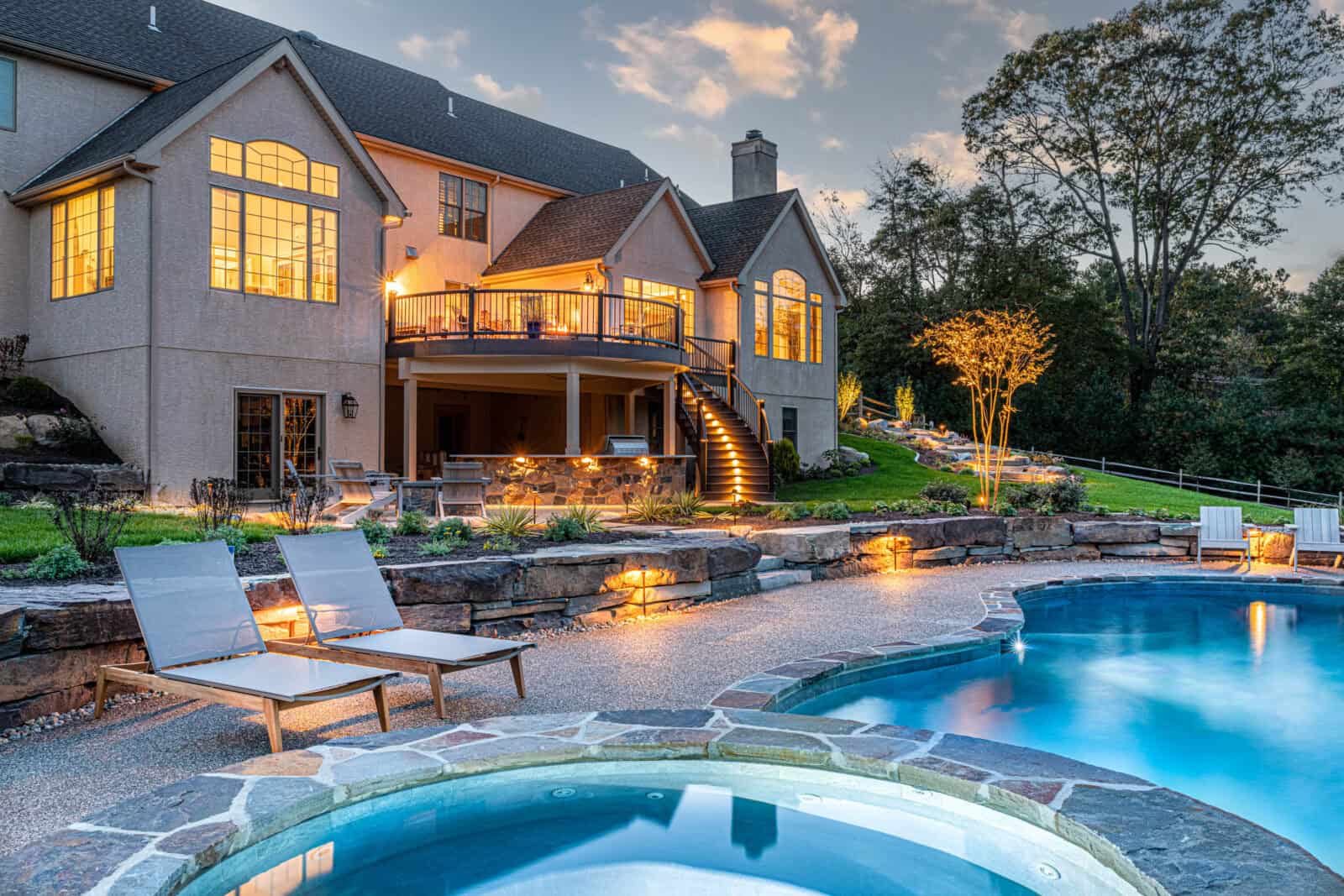 Frequently Asked Questions About Hardscaping
July 12, 2022
How to Choose the Right Materials for Your Next Project
Before beginning an outdoor remodeling project, it helps to know which materials are most frequently recommended by landscape professionals. Many homeowners can become overwhelmed by the magnitude of choices, styles and colors.
While each project is unique and based on personal taste, there are some materials that we recommend over others. Here are a few of our favorites at DiSabatino:
What's the best stone to use to surround custom pools?
River Jack stone is a great choice on pool projects. The stone helps with water runoff and drainage, keeping the poolside dry. This roundish stone comes in earth tones of gray, brown, blue and red. They vary in size from 1 to 3 inches.
River Jack is also a great resource for waterscapes and stepping stone walkways. You see them often at beach properties.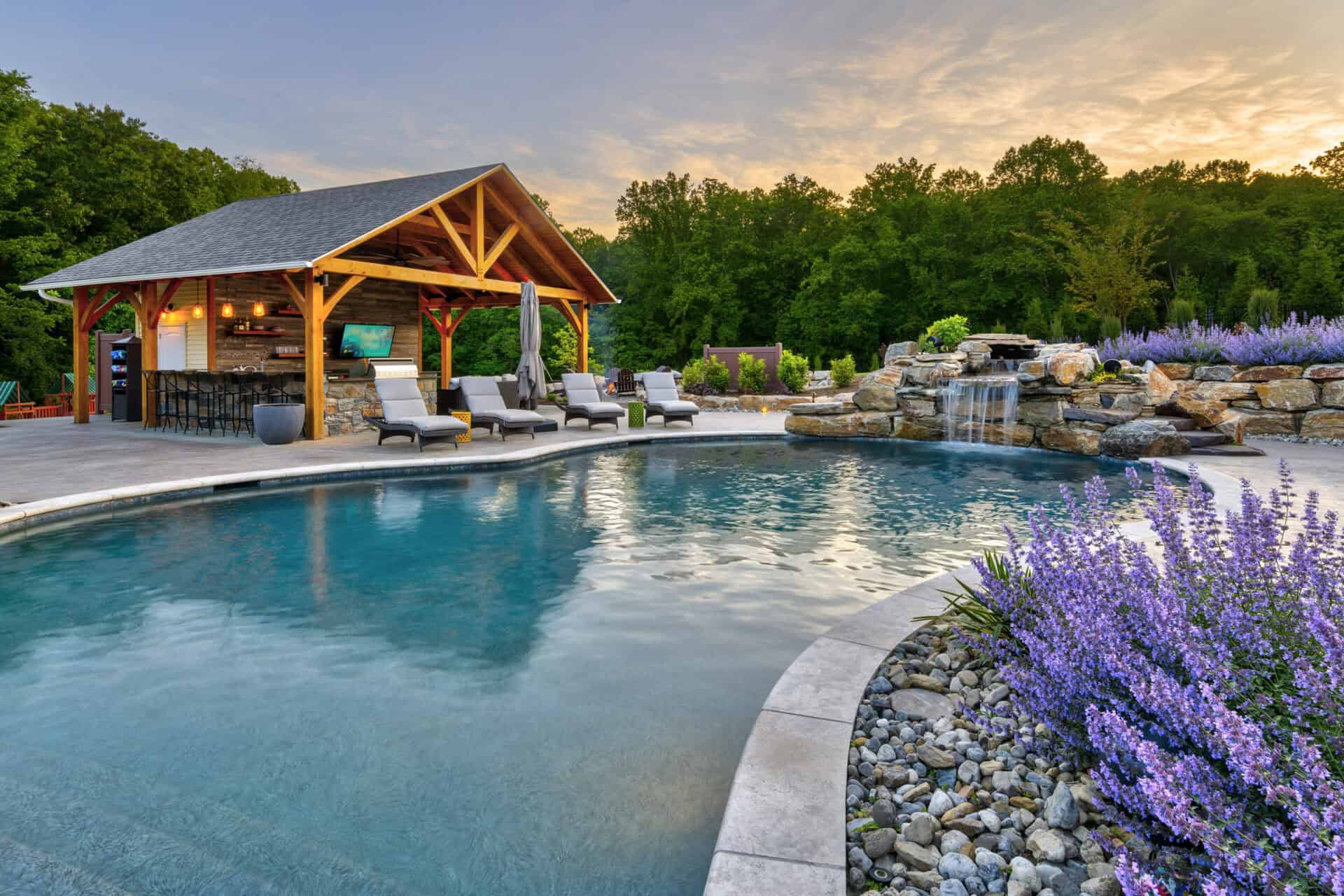 What's the best stone to use when building a patio?
Flagstone patios are highly durable, readily available and easy to work with. Because it's so popular with landscape designers, it's found at nearly every store selling stone and comes in a large variety of colors. Its textured ridges mean it's not slippery when wet and keeps water from pooling. You can also lay it directly over dirt.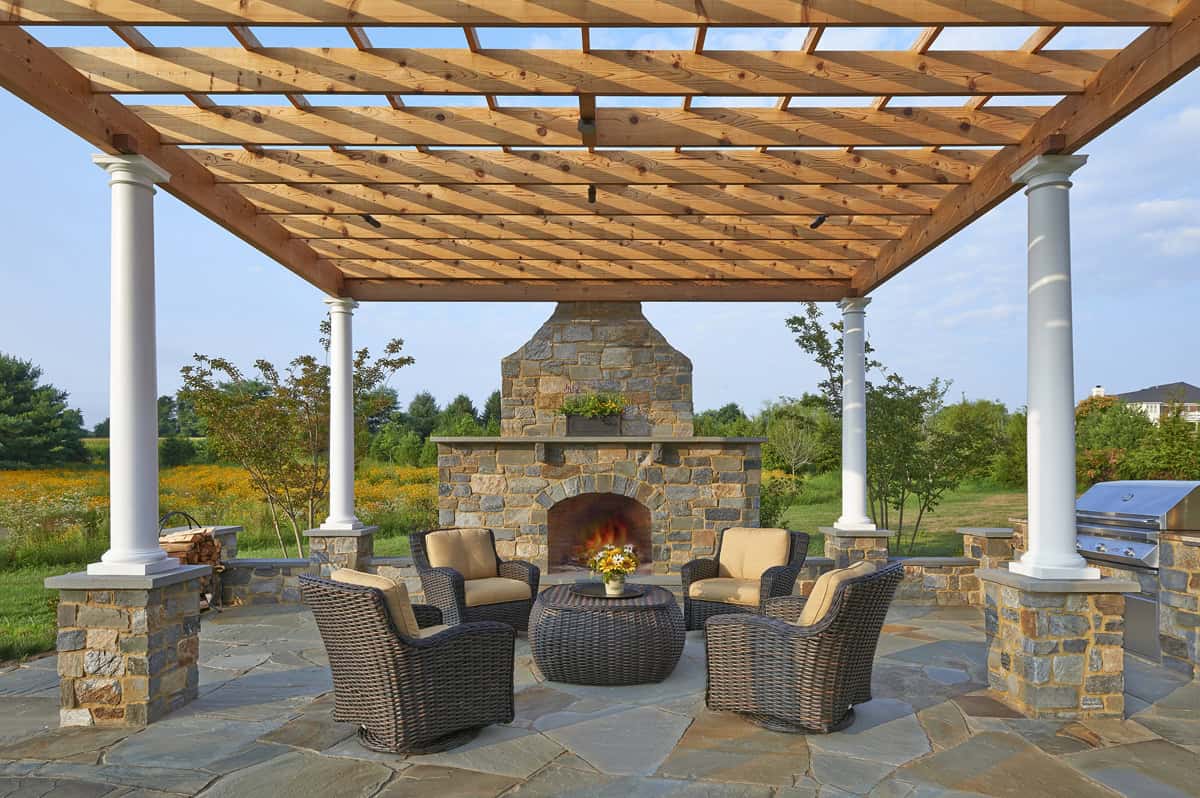 What's the best stone to use for walls?
The majority of home landscape designers prefer to use sandstone, limestone or fieldstone when building retaining walls. A well-built natural stone wall will stand the test of time and continue looking beautiful for decades to come. In our area of the Brandywine Valley, limestone was frequently used by early settlers, whose homes are still standing today.
Related Articles