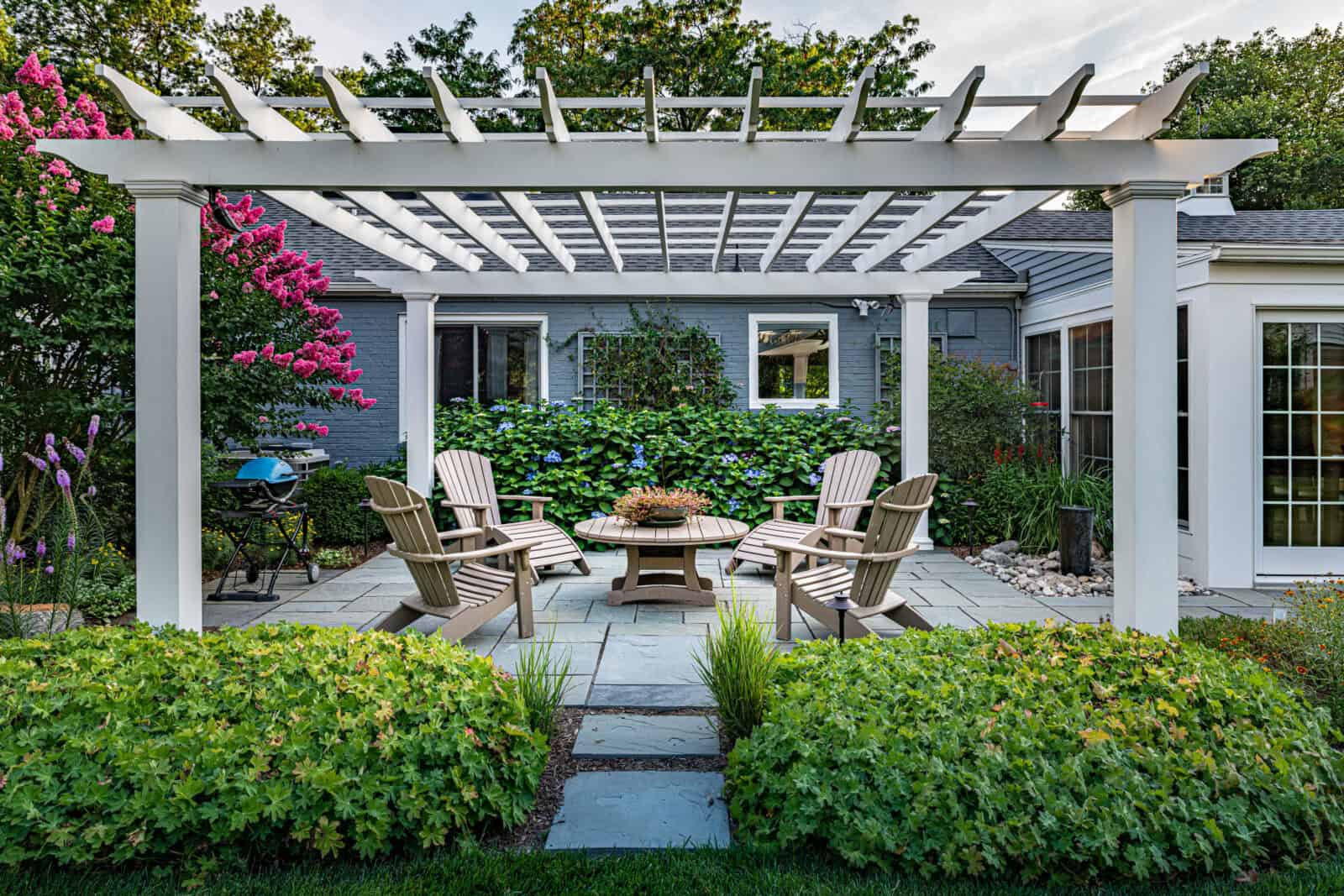 June 24, 2023
Tips for Creating Private Retreats in Your Backyard
If you live close to your neighbors or cherish your time alone, there are a number of ways to create a secluded backyard. Custom landscaping and hardscaping features offer protection from the elements and other parties.
Consider the following ideas for ways to add privacy to your home:
A Line of Trees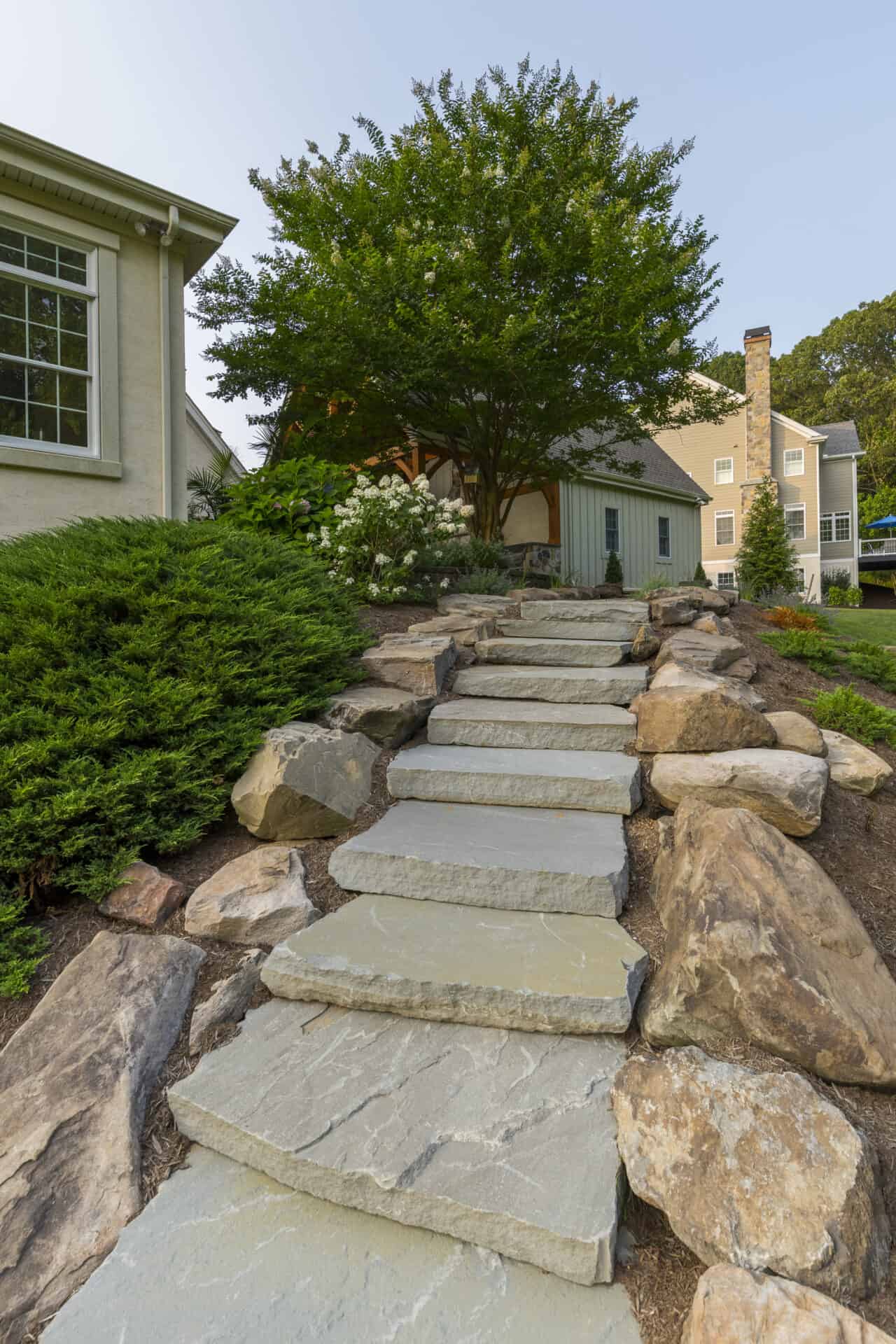 Arborvitae trees can grow up to five feet a year. They thrive in our Mid Atlantic climate and tolerate both full and partial sunlight. A mature arborvitae can grow anywhere from 40 to 60 feet tall. Arborvitae trees are very popular options and are often used to line the borders of residential properties.
Hardscaping
Stone walls, capstones or gates offer both elegance and privacy. They can also be customized to the style of your home. Colors and sizes of natural stone are endless, from smaller rocks to large boulders. Upgrade your property with natural stone. Its beauty is timeless and enduring.
Privet Wall
A broadleaf shrub, privet is often found planted in rows and then cut like a hedge wall. It does well in well-drained soil and can grow four to ten feet wide. Privet comes in evergreen, deciduous and golden colors. Privet is widespread in our area because it maintains its color for most of the year.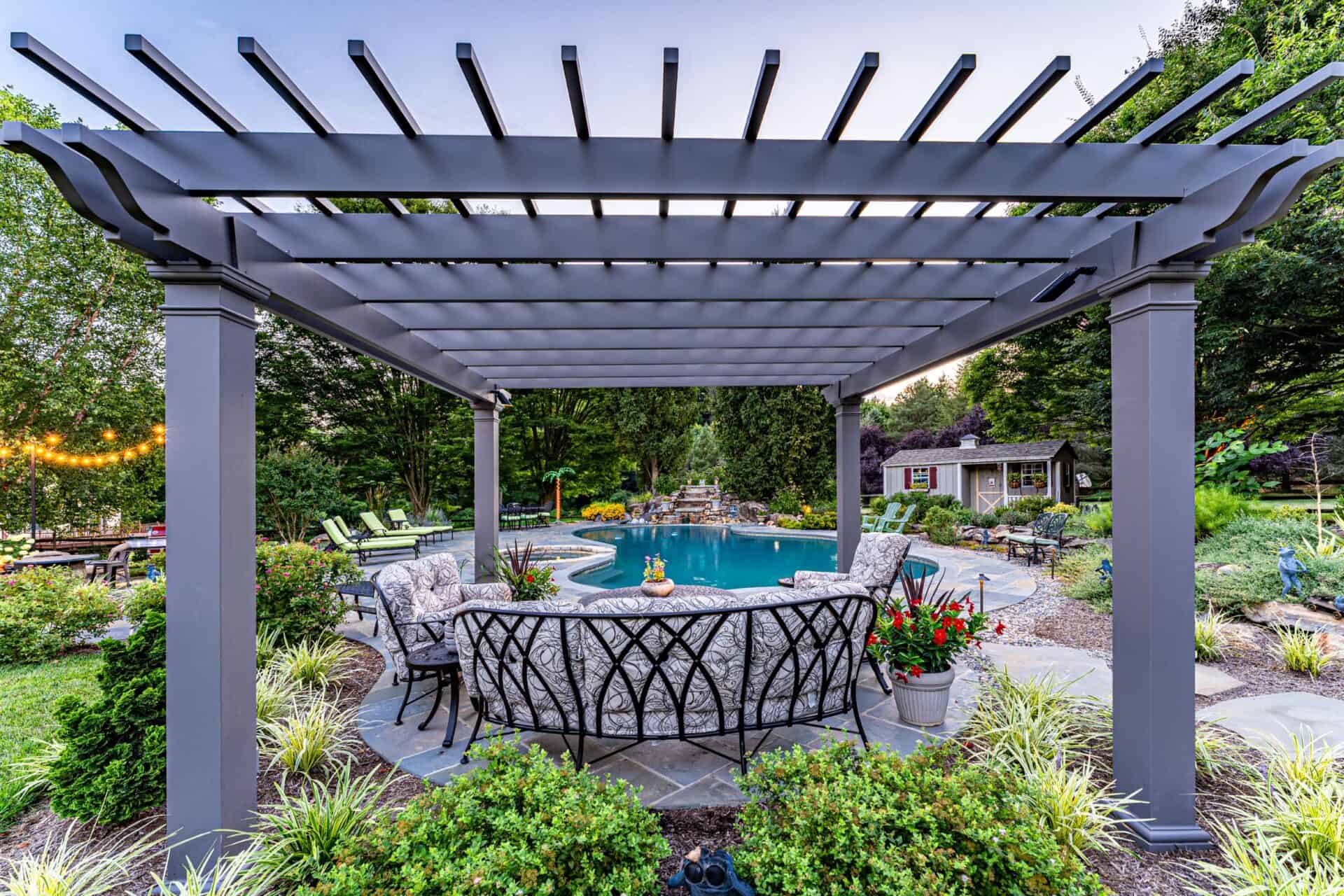 Custom Pergola
Feel like you're in Italy with a leaf-covered pergola or pavilion. They offer shade from the sun and protection from the elements. Consider growing wisteria along the slats of the top for bursts of color. You can add soft lighting or outdoor lamps. Any climbing plant will do well with the support of a custom pergola.
Privacy Screens
Available in wood, metal or PVC, privacy screens do exactly what they're called. They can be tailored to any style or color you desire. The screens can also be adapted to bring in more or less light, depending on your needs. They adaptability and ease of use makes them a popular addition to many homes.