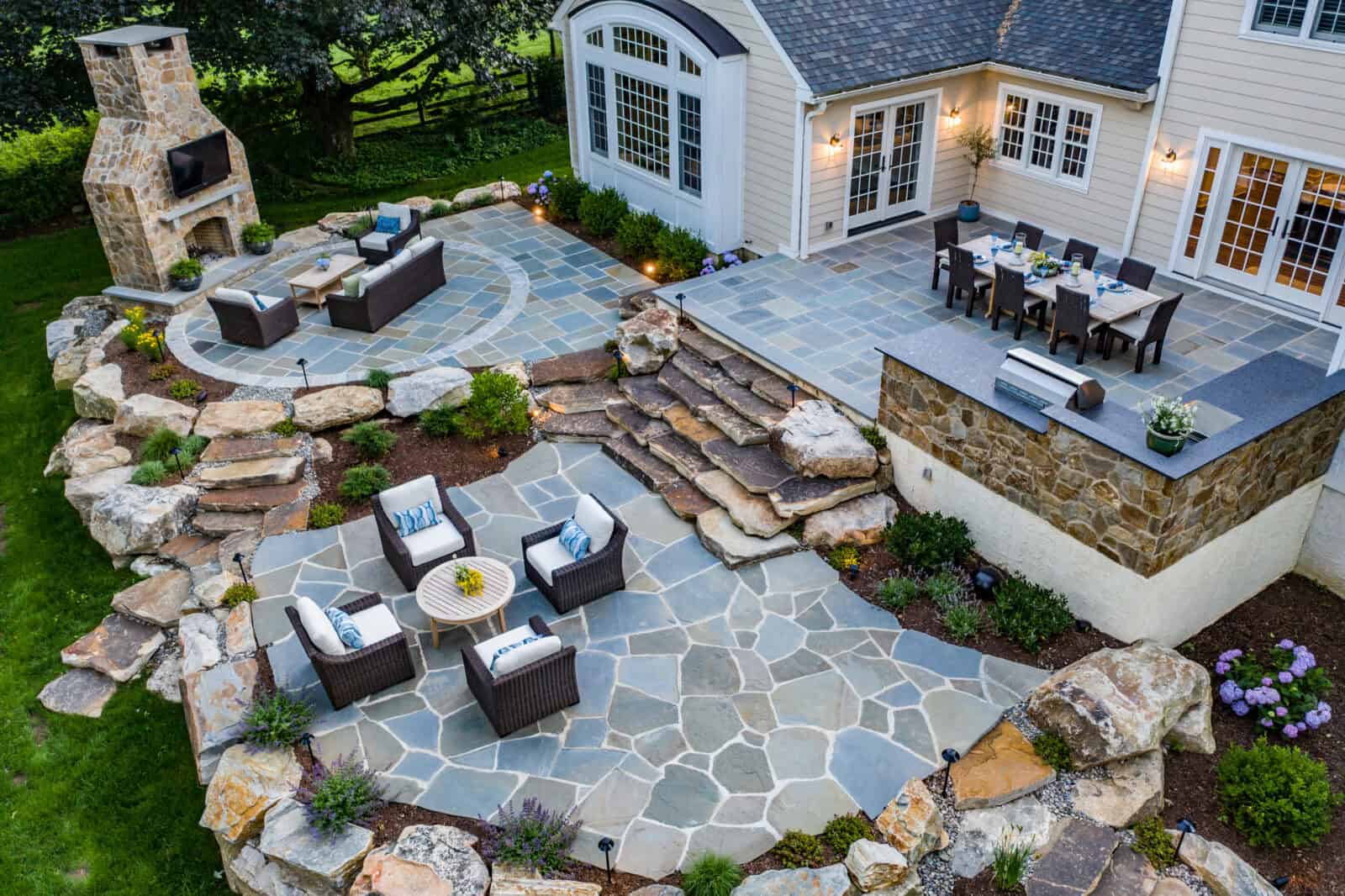 July 20, 2022
How to Create a Hardscaping Project with Timeless Appeal
An outdoor living space that incorporated natural stone is one that will stand the test of time. Today's stonemasons and design experts know just how to showcase stone, allowing it to shine as a central part of your landscape that's both stylish, versatile and functional.
Add natural stone around a pool or outdoor kitchen to give it an elegant look and feel. Flagstone, pavers and river rock are just a few examples of natural stone that will stand the test of time and pair well with other materials, including wood, brick and decorative concrete.
There are a number of ways to incorporate natural stone into your landscape:
Outdoor Living Spaces
Many custom outdoor kitchens and bars utilize natural stone in their design. Natural stone fireplaces or fire pits create a cozy ambiance, while enhancing your outdoor living all year round. Fountains, waterfalls and other water features add peace and serenity.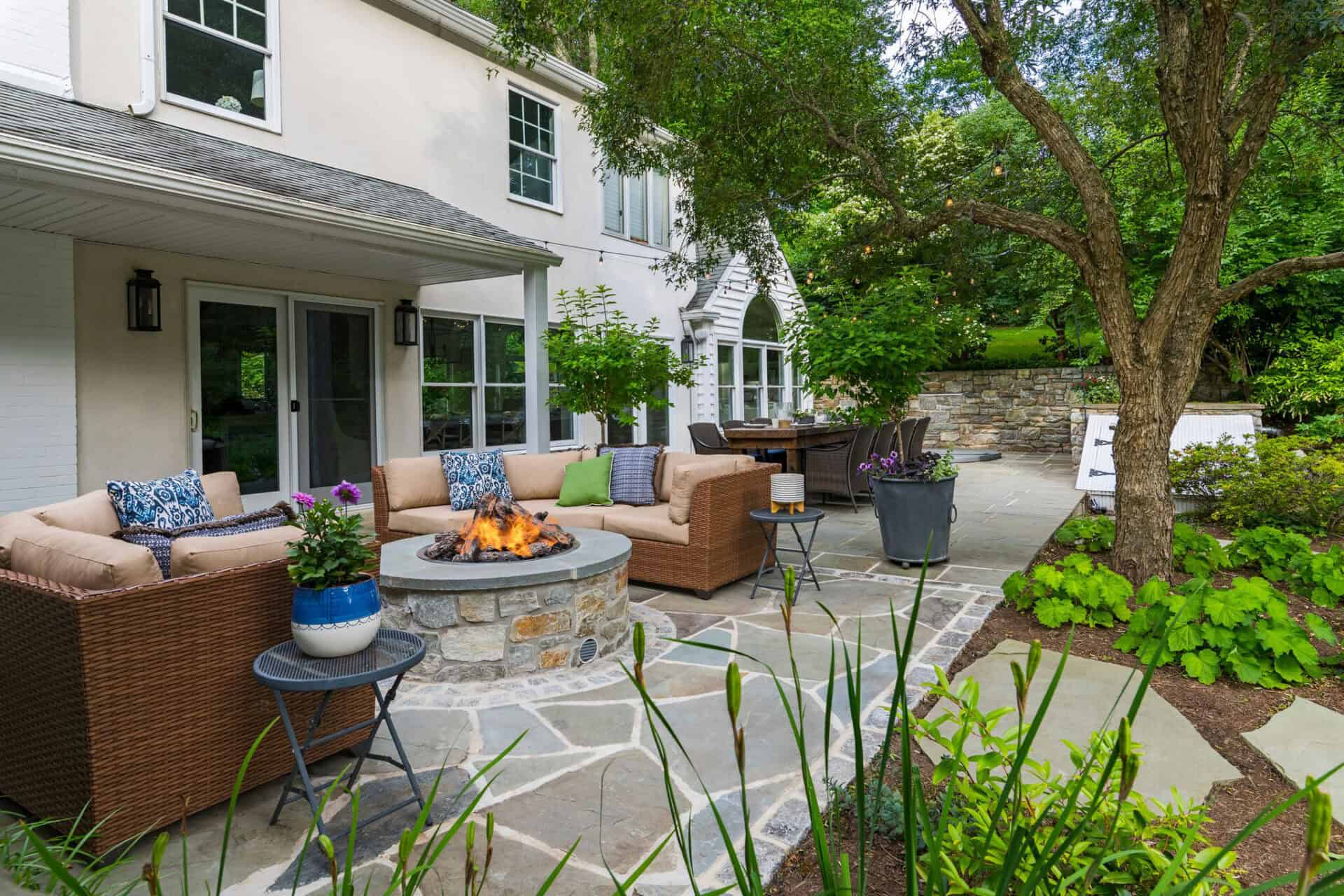 Little Details, Big Impact
Your masonry project does not have to be extravagant to make a big impression. Small details can make a huge difference in the enjoyment of your outdoor living space. Stone steps and walkways provide visually pleasing focal points while increasing safety for family and friends. Versatile and adaptable, natural stone can accent any feature of your outdoor living space.
An Array of Options
Natural stone is the ultimate building material – stylish, enduring and versatile.
It is available in a wide range of shapes, sizes and colors and can be used in a variety of applications. This inherent versatility means natural stone can easily transition from primary building material to accent features. No matter what style you choose, natural stone will seamlessly blend with any existing features or building materials.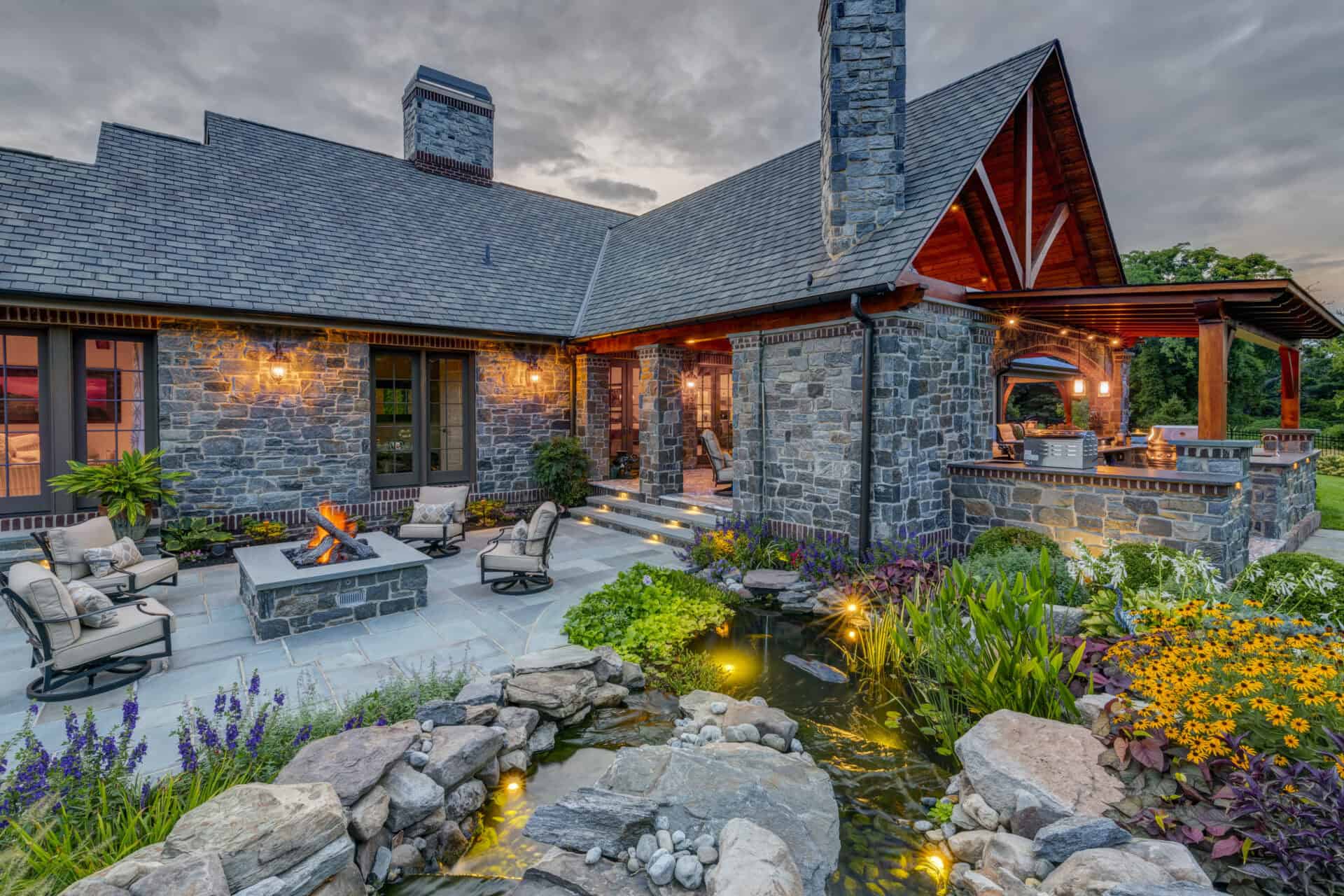 Professional Technique
Today's stonemasons combine old-world techniques with cutting-edge technology. "Masonry is one of the oldest professions," says Vinny Esposito, founder of Esposito Masonry, "So we've learned what works and what doesn't. "
Before choosing a firm, ask to see their portfolio of projects and professional credentials. A company with extensive experience will bring your ideas to life while keeping your project on time and budget.
Esposito Masonry is one of the most respected masonry firms in the Brandywine Valley. For a portfolio of their work, click here.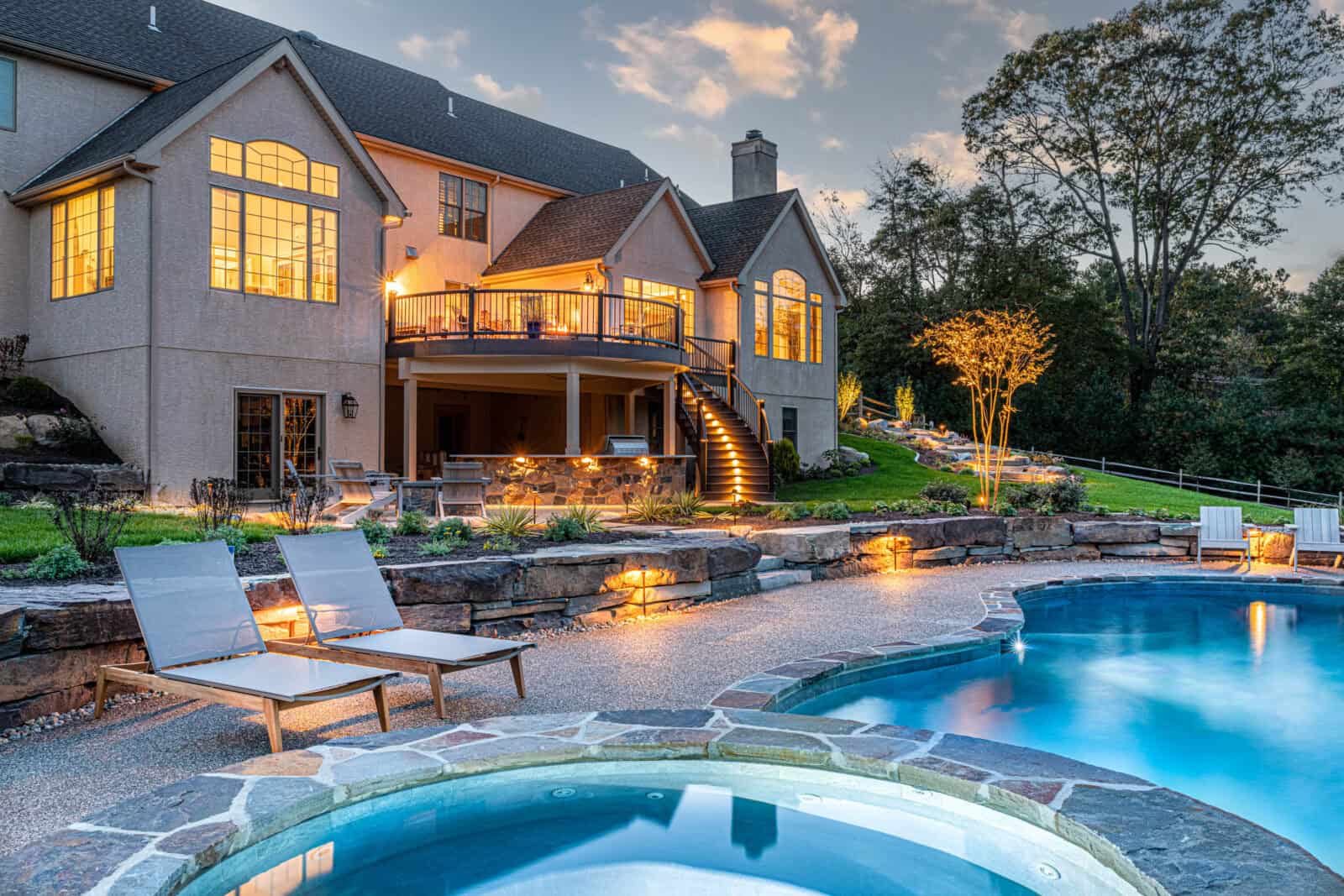 July 12, 2022
How to Choose the Right Materials for Your Next Project
Before beginning an outdoor remodeling project, it helps to know which materials are most frequently recommended by landscape professionals. Many homeowners can become overwhelmed by the magnitude of choices, styles and colors.
While each project is unique and based on personal taste, there are some materials that we recommend over others. Here are a few of our favorites at DiSabatino:
What's the best stone to use to surround custom pools?
River Jack stone is a great choice on pool projects. The stone helps with water runoff and drainage, keeping the poolside dry. This roundish stone comes in earth tones of gray, brown, blue and red. They vary in size from 1 to 3 inches.
River Jack is also a great resource for waterscapes and stepping stone walkways. You see them often at beach properties.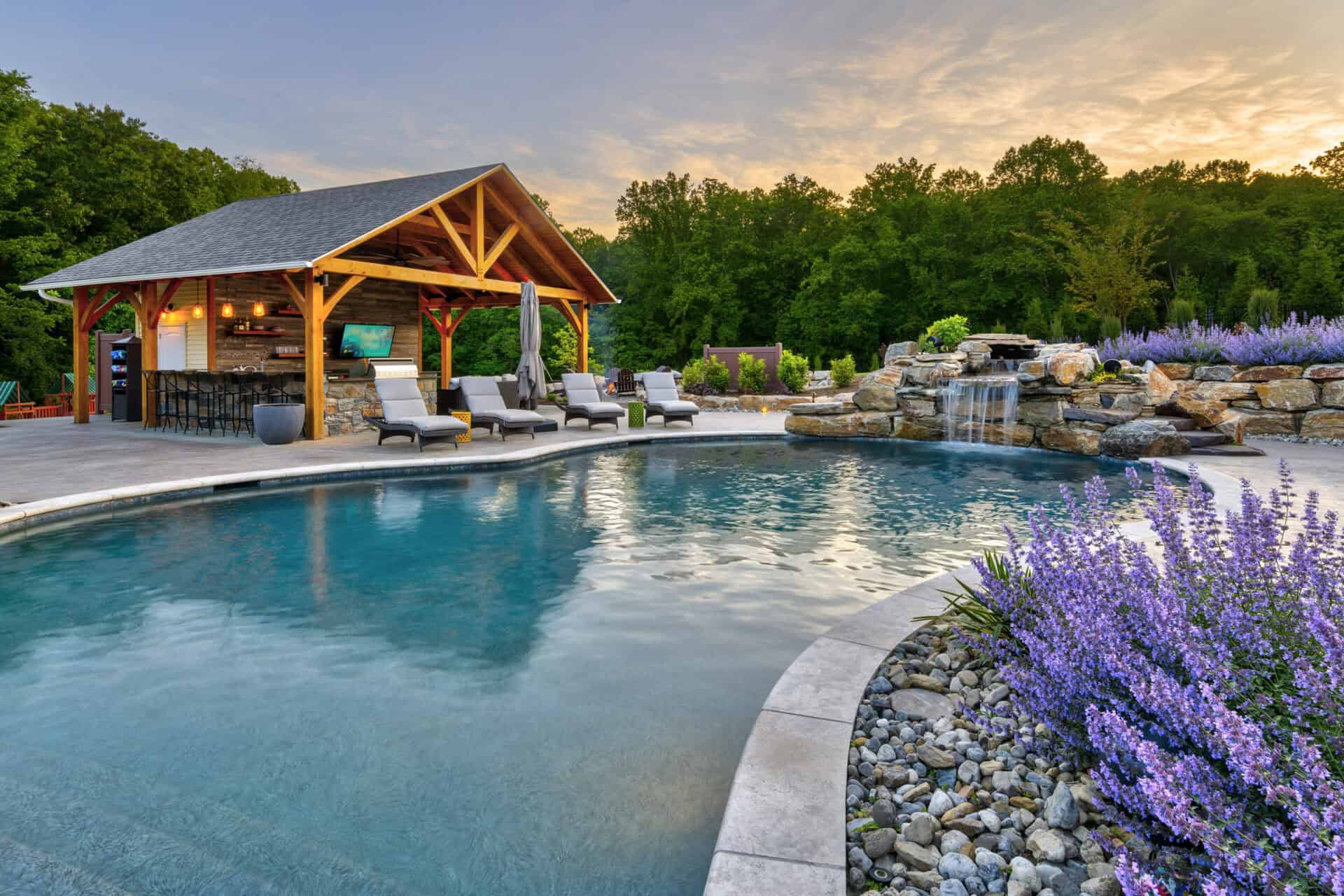 What's the best stone to use when building a patio?
Flagstone patios are highly durable, readily available and easy to work with. Because it's so popular with landscape designers, it's found at nearly every store selling stone and comes in a large variety of colors. Its textured ridges mean it's not slippery when wet and keeps water from pooling. You can also lay it directly over dirt.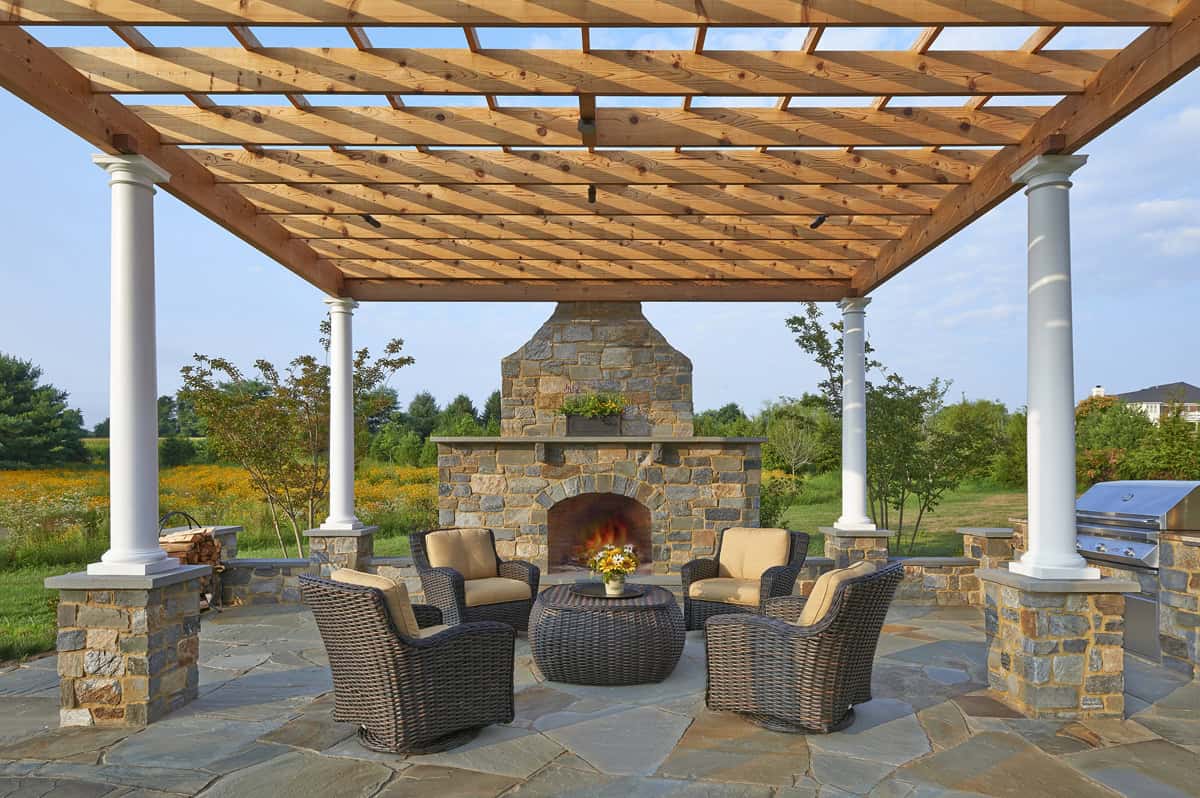 What's the best stone to use for walls?
The majority of home landscape designers prefer to use sandstone, limestone or fieldstone when building retaining walls. A well-built natural stone wall will stand the test of time and continue looking beautiful for decades to come. In our area of the Brandywine Valley, limestone was frequently used by early settlers, whose homes are still standing today.