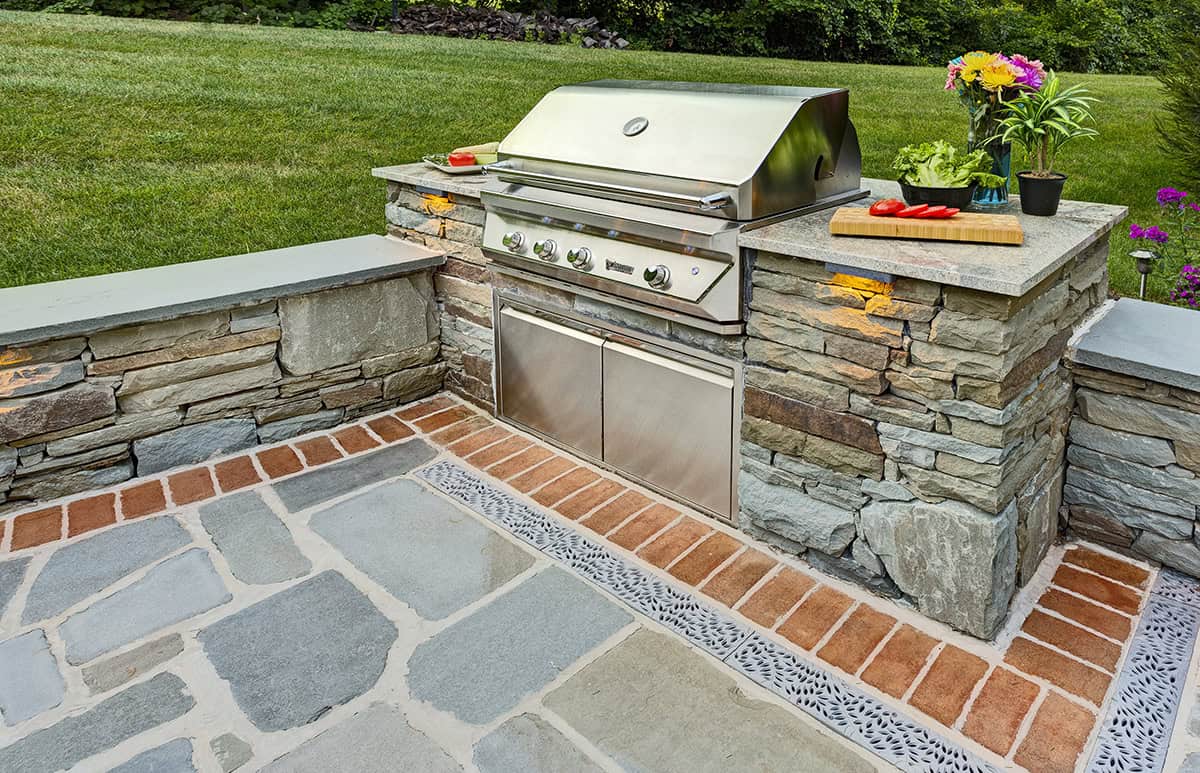 Upgrade Your Outdoor Living Space with Natural Stone
April 20, 2022
Natural stone is one of the smartest choices you can make for your home. The advantages of stone make it ideal for many homeowners looking to renovate or update the look of their property. As a result of its versatility and visual appeal, it has become one of the most popular and frequently used materials in landscaping.
An investment in natural stone will last a lifetime. There are many areas where it can be used to upgrade your landscape:
Outdoor Living Spaces
Stone is the natural choice for bars, fire pits and grilling areas. Its advantages over other materials include being durable, easy to clean and fire-resistant. Natural stone is versatile enough to look either rustic or modern, allowing it to blend seamlessly with its surroundings. It's also one of the most attractive enhancements you can make to your home.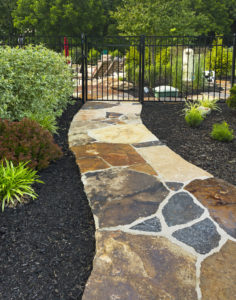 Decorative Walkways and Steps
Welcome guests to your home with style. Masonry contractors are capable of creating lasting works of art. Because natural stone can be cut as desired, the list of options is endless. From curving walkways to rough hewn steps, natural stone allows you to achieve the look you've always wanted.
Fire and Water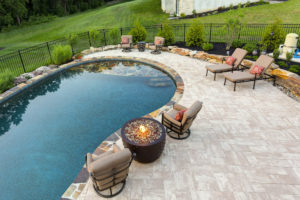 Natural stone can be used for pool decks and is a mainstay in many fountains, spas and even ponds. These gorgeous accents can be used to create decorative walls that blend seamlessly with the landscape and add visual appeal to water. Natural stone seating areas elevate the experience of custom pools and hot tubs.
But stone isn't just meant for water. Natural stone fire pits and outdoor fireplaces are extremely popular, increasing the use and functionality of outdoor space. Build an outdoor fire pit now and extend the enjoyment of your patio into fall.
A Variety of Uses
Natural stone is unique. As one of the few building materials naturally found in nearly every shape and size, it can also be cut into even more variations. It comes in a range of colors and can be painted to coordinate with the elements. Stone also pairs well with brick, pavement and concrete. From a cost perspective, natural stone is a reasonably priced, readily available landscape material that's versatile to use in nearly every outdoor project.
The Test of Time
The art of modern masonry requires accomplished workers with years of experience. It's important to find a company that pairs expert artisans with practical knowledge. Make sure to choose a firm with a diverse portfolio of previous projects. The right company will offer skilled work at a reasonable price, backed by a solid warranty.
The Esposito family has been installing high quality stone walkways, patios and more for over 20 years. Their employees have passed their knowledge of masonry down from generation to generation, making them one of the most experienced firms in the Brandywine Valley. To schedule a consultation with DiSabatino Landscaping, call (302) 764-0408.
Related Articles