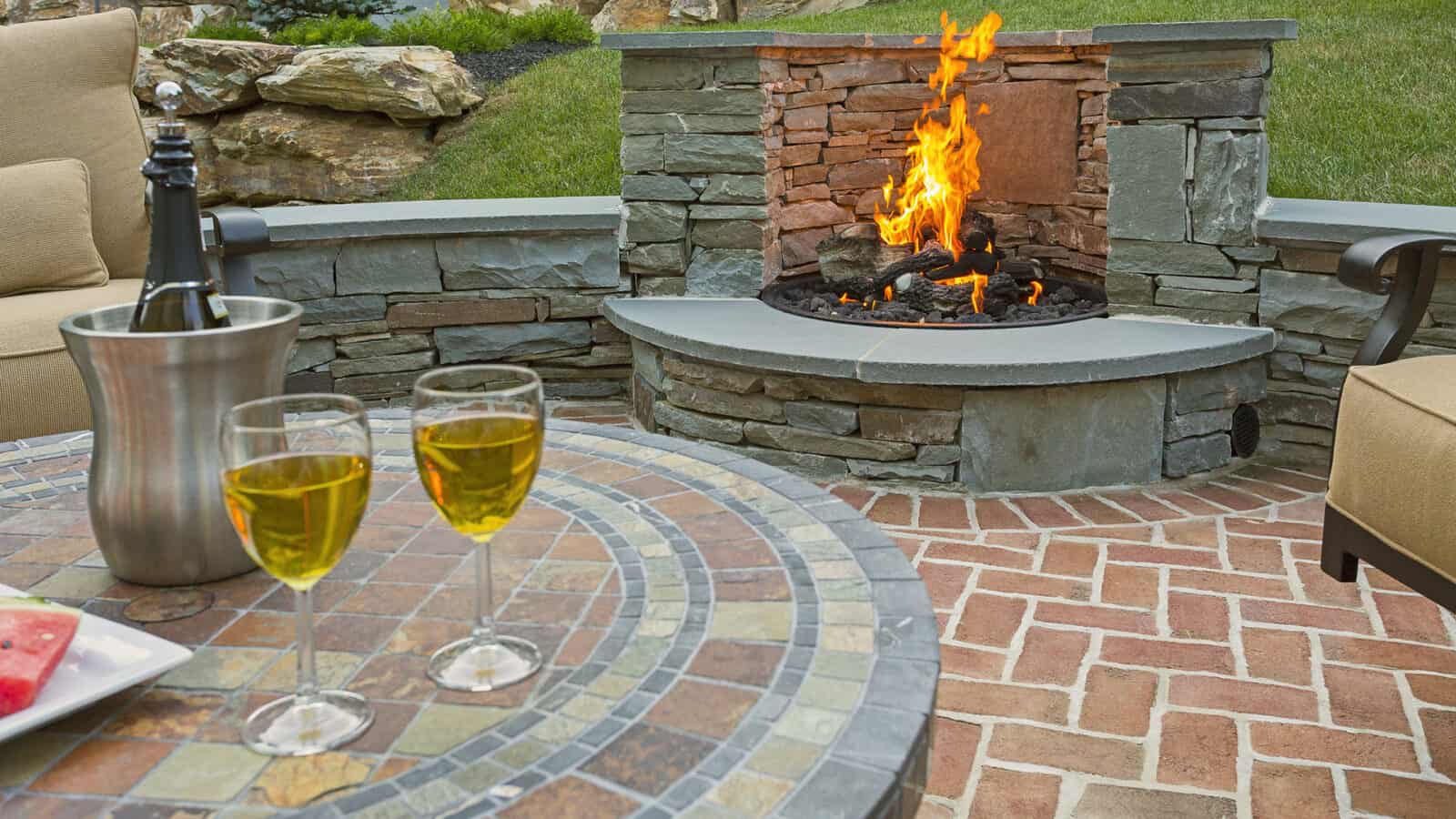 Creative Ways to Incorporate Fire Into Your Next Outdoor Project
June 16, 2023
Outdoor firepits and fireplaces are one of the most popular additions for outdoor living spaces. They help extend time spent outside when it grows dark out or the weather begins to cool down. They also serve as a gathering spot for your backyard, bringing everyone together around the warmth of a cozy fireplace.
If you're considering adding a fire pit or outdoor fireplace, you have a wealth of options to choose from. Customize your next project with some of these ideas:
Built-In Seating
A stone bench offers plenty of additional seats around the fire. A fire pit and matching seat creates a seamless look in your yard. The stone can complement your fire pit with brick accents, custom molding or matching colors. You can also build a seat with brick or concrete options.
Sunken Fire Pit
Section off a specific area of your property with a sunken fire pit. Make it large enough for plenty of seating around the fire. Accent with a stone border or plants. You can choose from flat pavers, gravel or even a grass base. The sunken space can also protect the fire from wind blowing it out.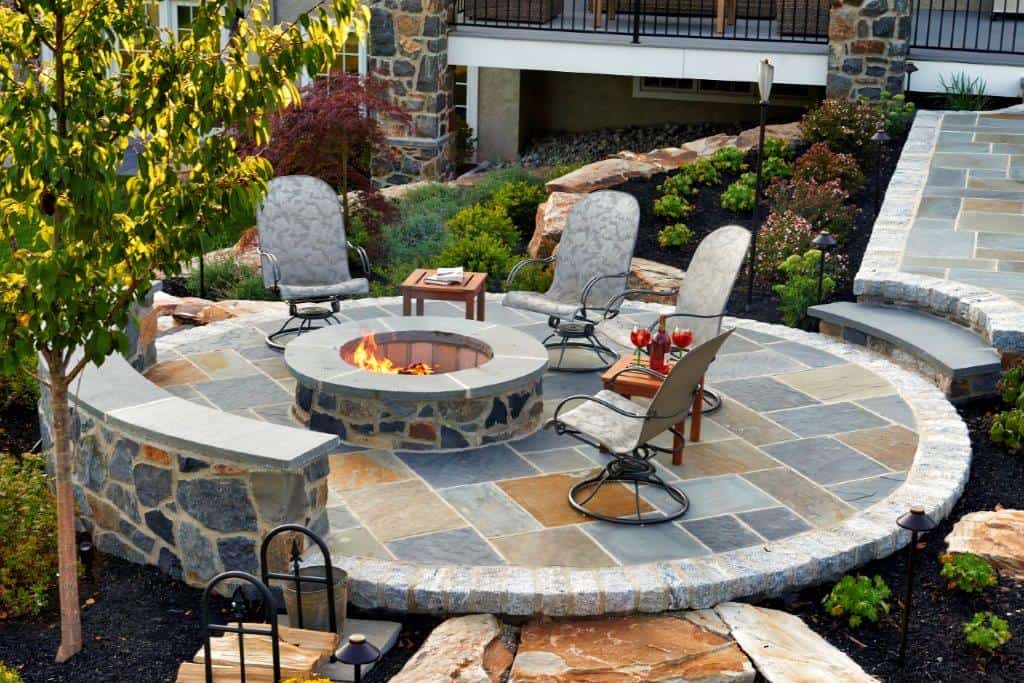 Two Story Fireplace
Add style and impact with a grand fireplace. A two-story fireplace will provide extra warmth and coverage year-round. Consider the scale of your yard and see how you can design an extra-large fireplace that will be the focal point of your backyard.
Sleek and Modern
Fire pits don't need to be round. Bring South Beach vibes with a white, rectangular and modern style fire pit. You can top it with a concrete slab or another smooth surface to make it look sleek and polished, or add a glass wall to surround the flame.
Rustic
On the other side of the style wheel, make your fire pit or fireplace homey with whitewashed brick. Add black metal accents to the space. Finish the area with rustic seating from reclaimed wood and soft, ambient lighting.
Custom Masonry
Expert stonemasons can design and install eye-catching stone fire pits and fireplaces that will stand the test of time. They can be tailored to any size and style of the home and offer lasting beauty for years. Make sure you work with an experienced hardscaping company to ensure the work is done with attention to detail.
Related Articles