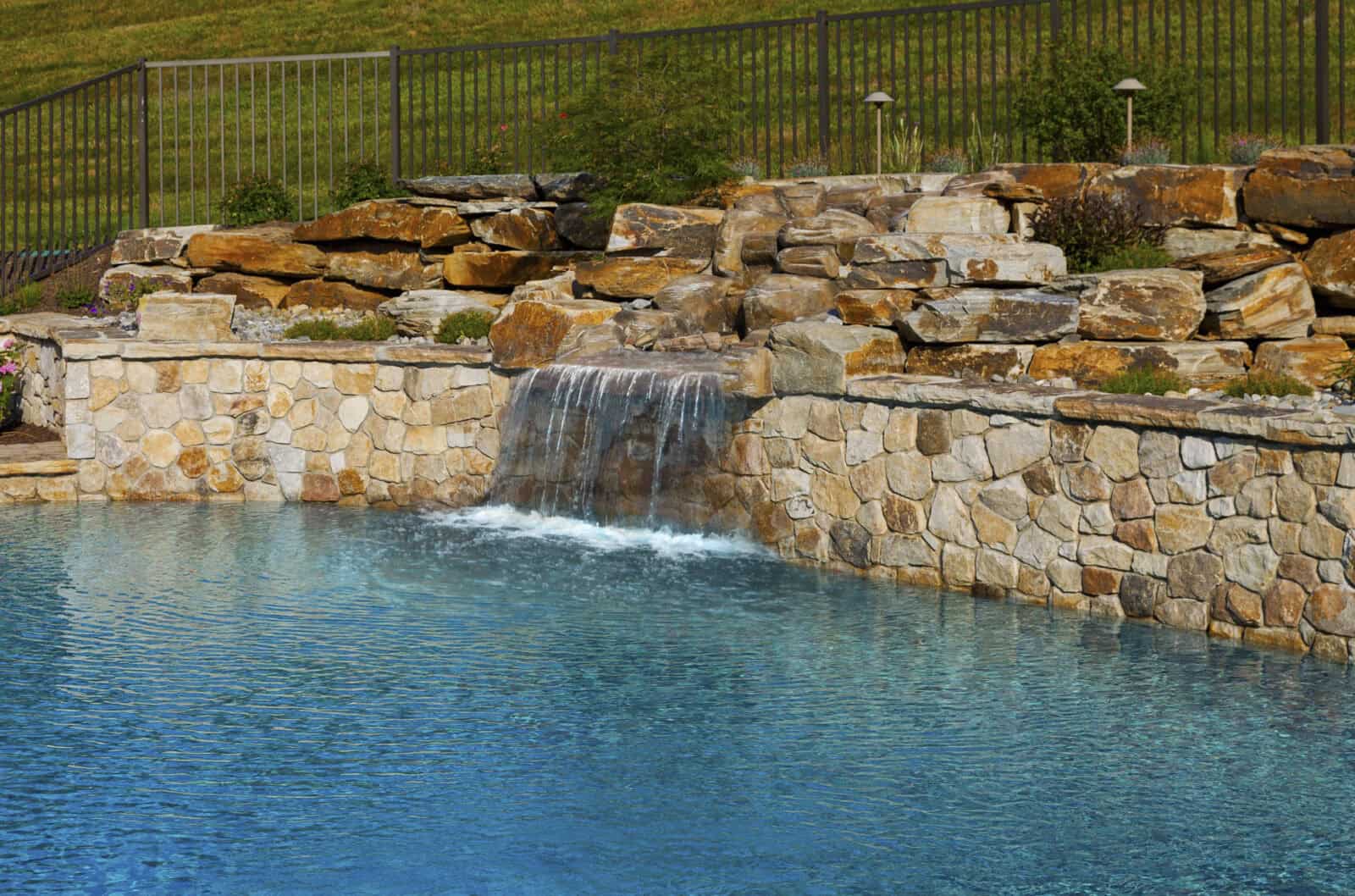 February 15, 2023
How Custom Features Can Make Your Outdoor Living Project Stand Out
Home renovations often involve major decisions involving the size, scope, and types of materials to use. While these factors are an essential part of each proposal, additional upgrades can make a huge difference in your satisfaction with the project.
From retractable screens to upgraded lighting systems, new products continue to be introduced to the market. These innovative products can solve issues and add design capabilities that may not have been previously available.   
Before planning an outdoor living space, consider the following enhancements for your project:
Underdeck Waterproofing Systems
Two-story decks have historically been made of wood materials that allow water to drain through gaps in the planks. As a result, the area under the deck was generally not usable due to dampness and lack of light.
New undermount waterproofing systems carry water away from the second-story deck, which means electric can be installed. This creates the ability to use televisions, fans and recessed lighting in a first-floor patio or walkout basement project.
LED Lighting
The latest electrical wiring systems are hooked into a transformer, allowing homeowners to turn on outside lighting with the flick of a switch. These new systems are energy-efficient and cost little to run.
Strategically-placed lighting accentuates different areas of your home, extending outdoor entertaining and offering additional ambiance. It also helps guests safely find their way around the property at night.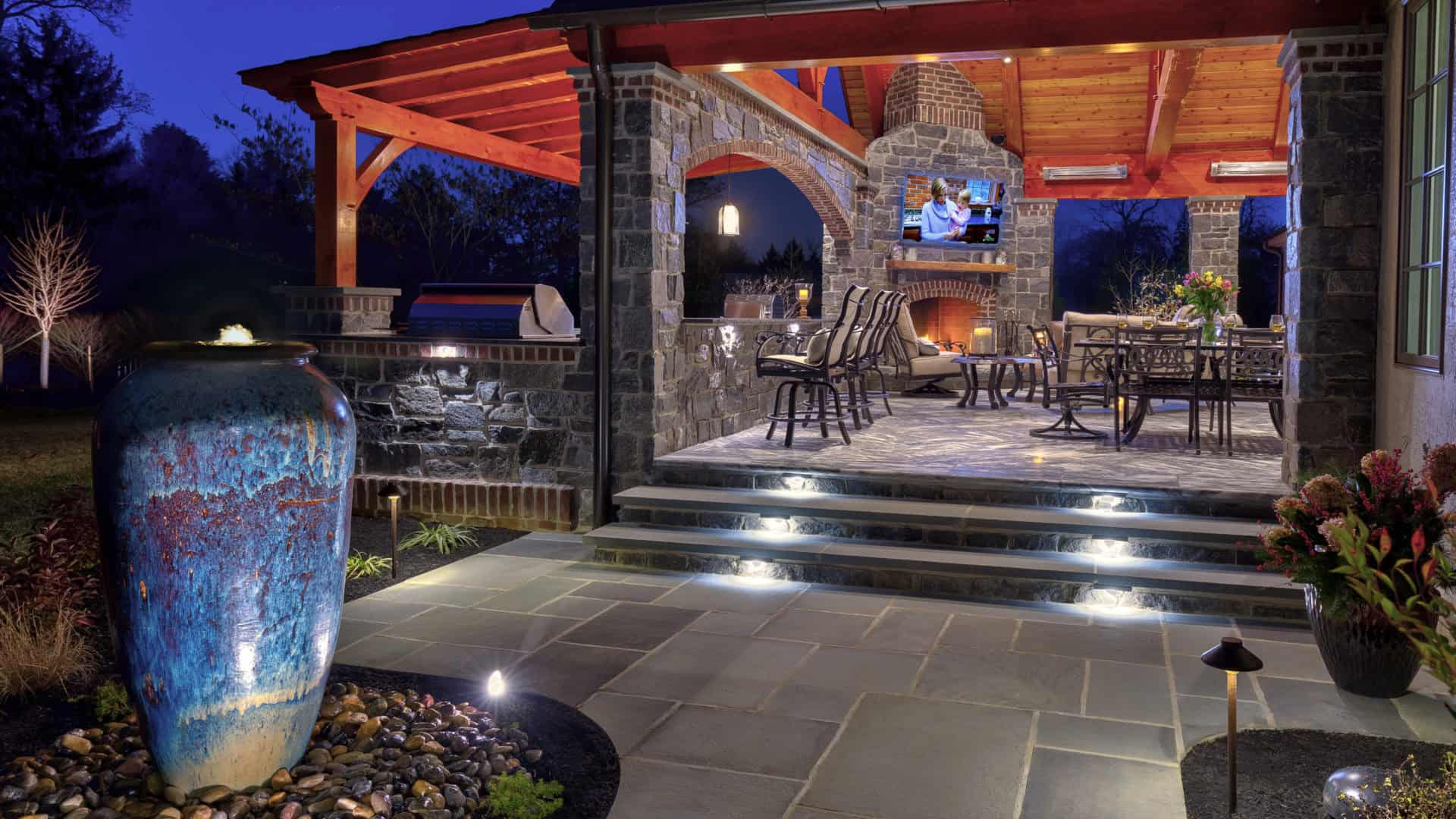 Retractable Screen Doors and Windows
Protect your guests from the elements with a retractable screen option. The screens create an outdoor area that keeps bugs and outdoor pests away while letting you enjoy nature.  The doors can be customized to suit any style, from sliding to French and Dutch doors. They are even available as multi-slide doors. Windows range from casement to sliding, single or double options.
Fire and Water Features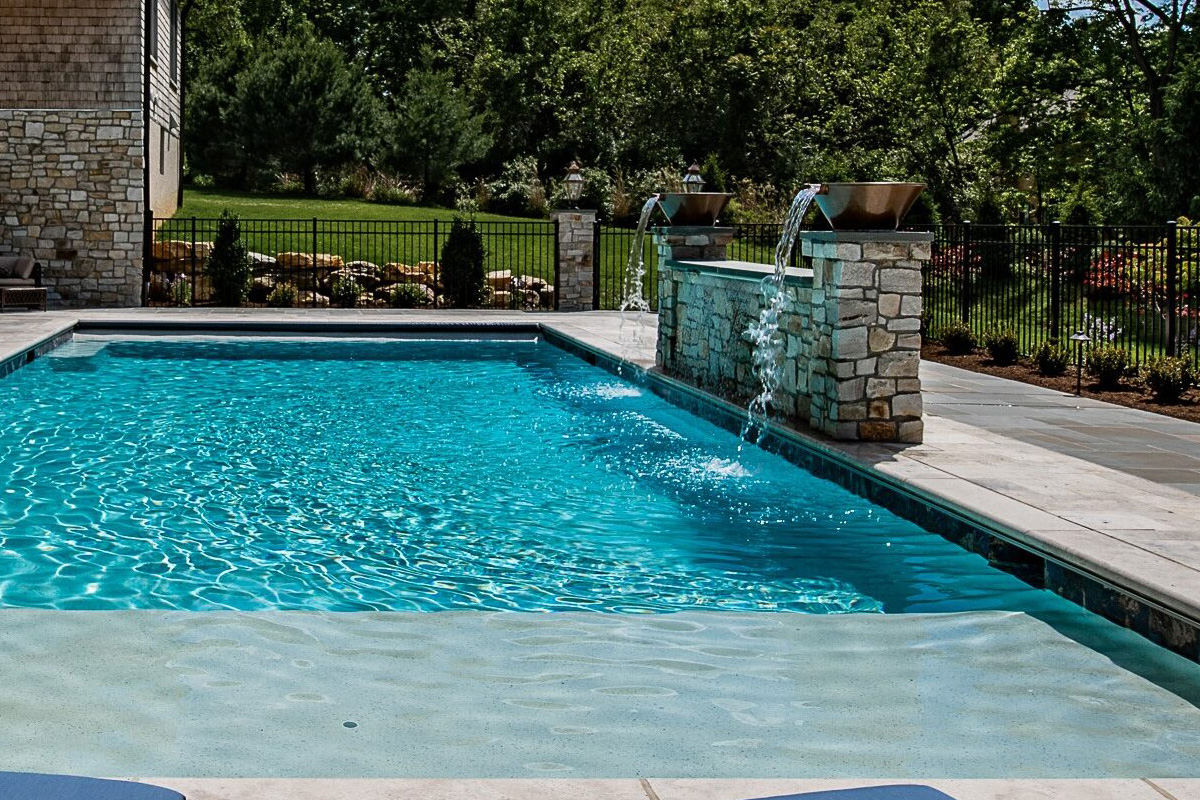 Enhance the ambiance of your home with firepits, fireplaces, or moving water. These classic elements offer areas to relax and refresh. Firepits allow you to gather around during the colder months, while waterfalls and other water features can block noise and increase enjoyment of the outdoors.
Incorporate any of the above additions to your next outdoor living project with help from your local landscaping designers. You'll appreciate the upgrade for years to come.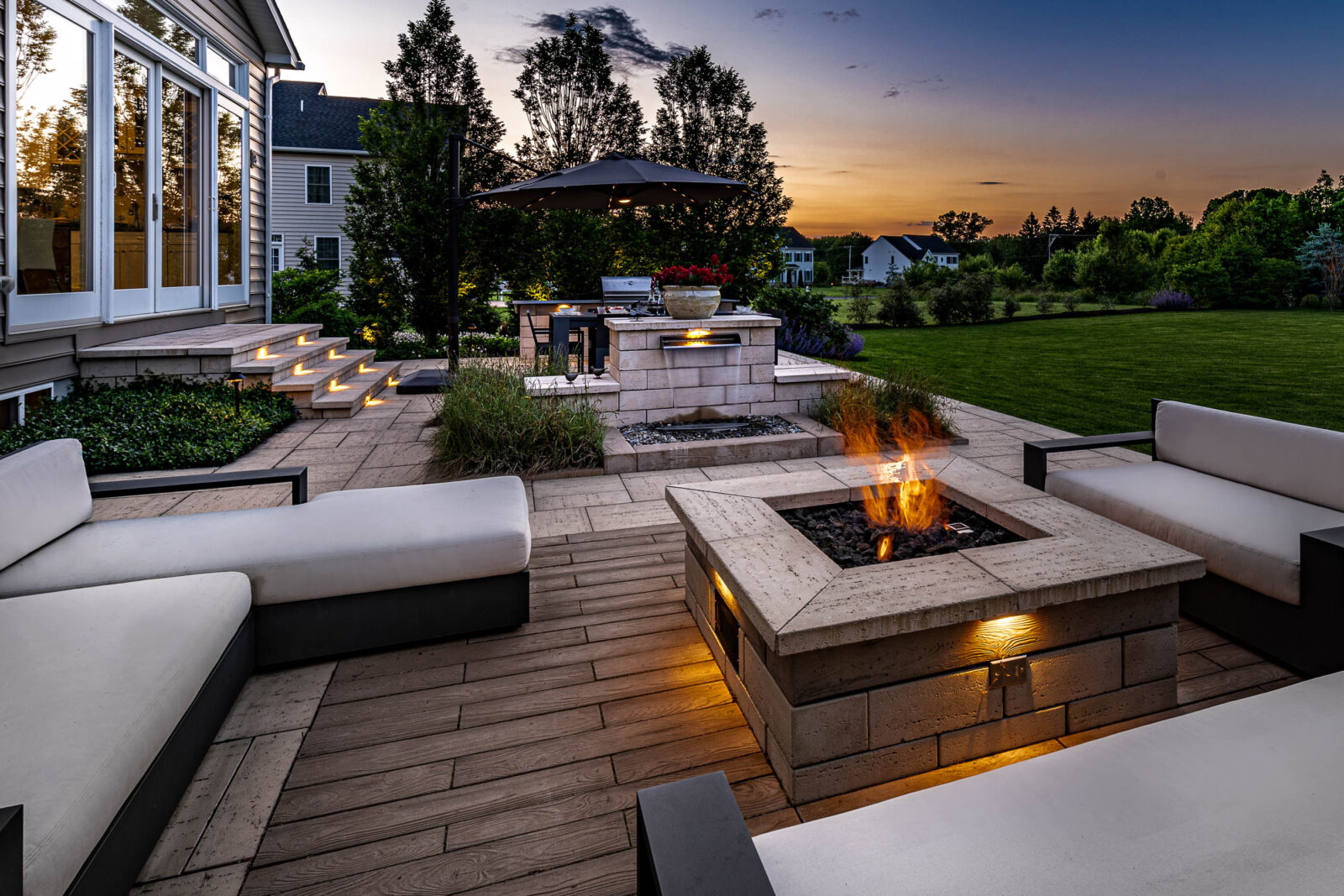 August 23, 2022
Why More are Being Built Each Year
Fireplaces and fire pits are one of the most popular outdoor projects today, and it's not easy to see why. What could be more enjoyable than stepping outside to enjoy the comfort and relaxation of your own backyard?
A Gathering Place
As the warm summer nights make way for cooler fall temps, custom fireplaces and fire pits significantly extend your time outside. Fire warms the air and keeps bugs away to help when hosting guests and family members. They also create a gathering spot for parties and events.
Hardscaping Options
From simple wood-burning fire pits to natural gas or propane with natural stone accents, the design of each project can be adapted to fit every yard. Esposito Masonry team members have been building elegant, inspiring outdoor fireplaces that last for decades. They carry a wide range of stone colors, shapes and styles.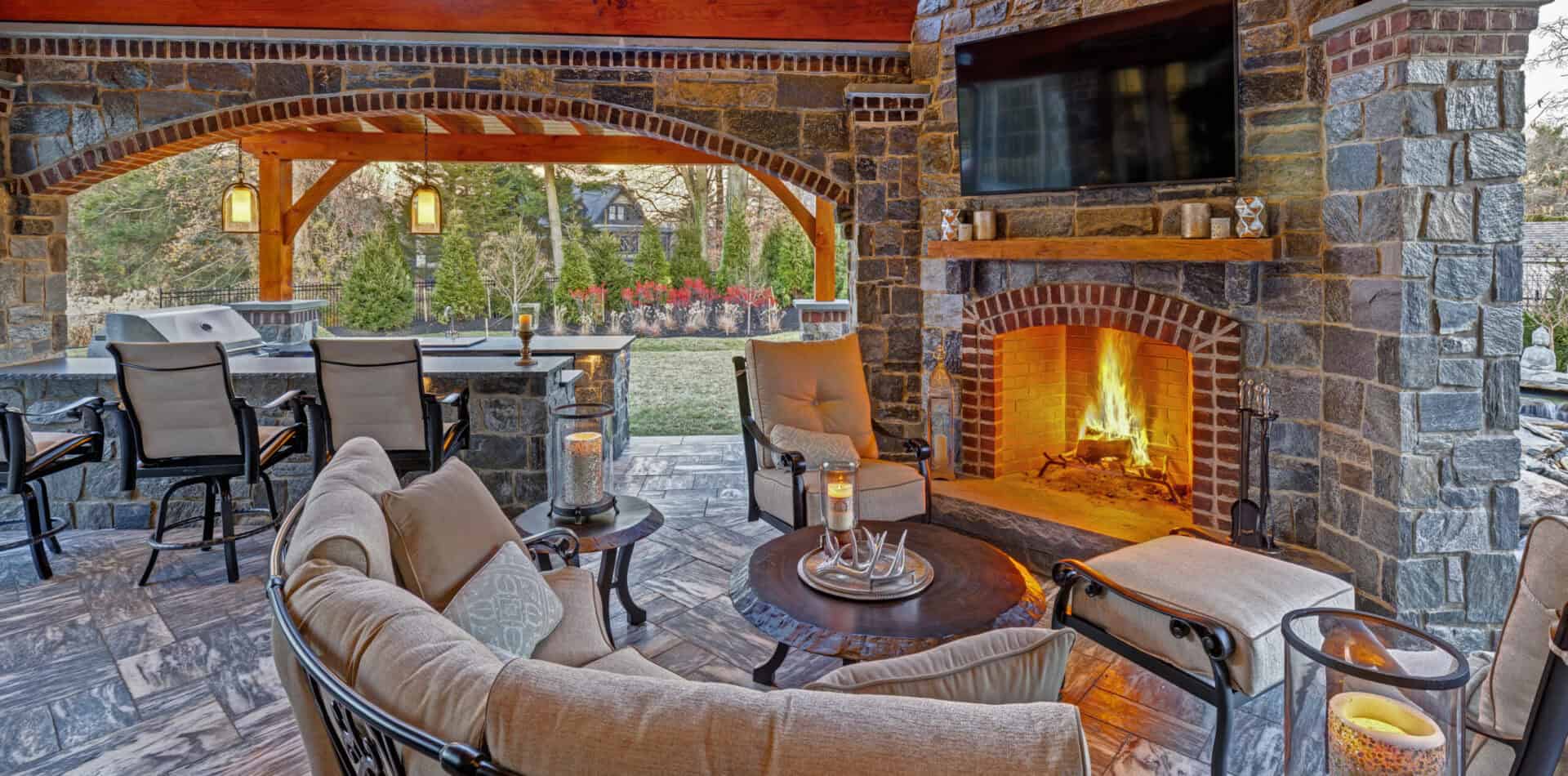 Outdoor Roasting
Not only do outdoor fire pits allow guests to enjoy outdoor entertaining well into colder months, but they're also just as useful in the summer season too. And they're not just for roasting marshmallows. Outdoor fireplaces can double as outdoor barbecues in a pinch as well.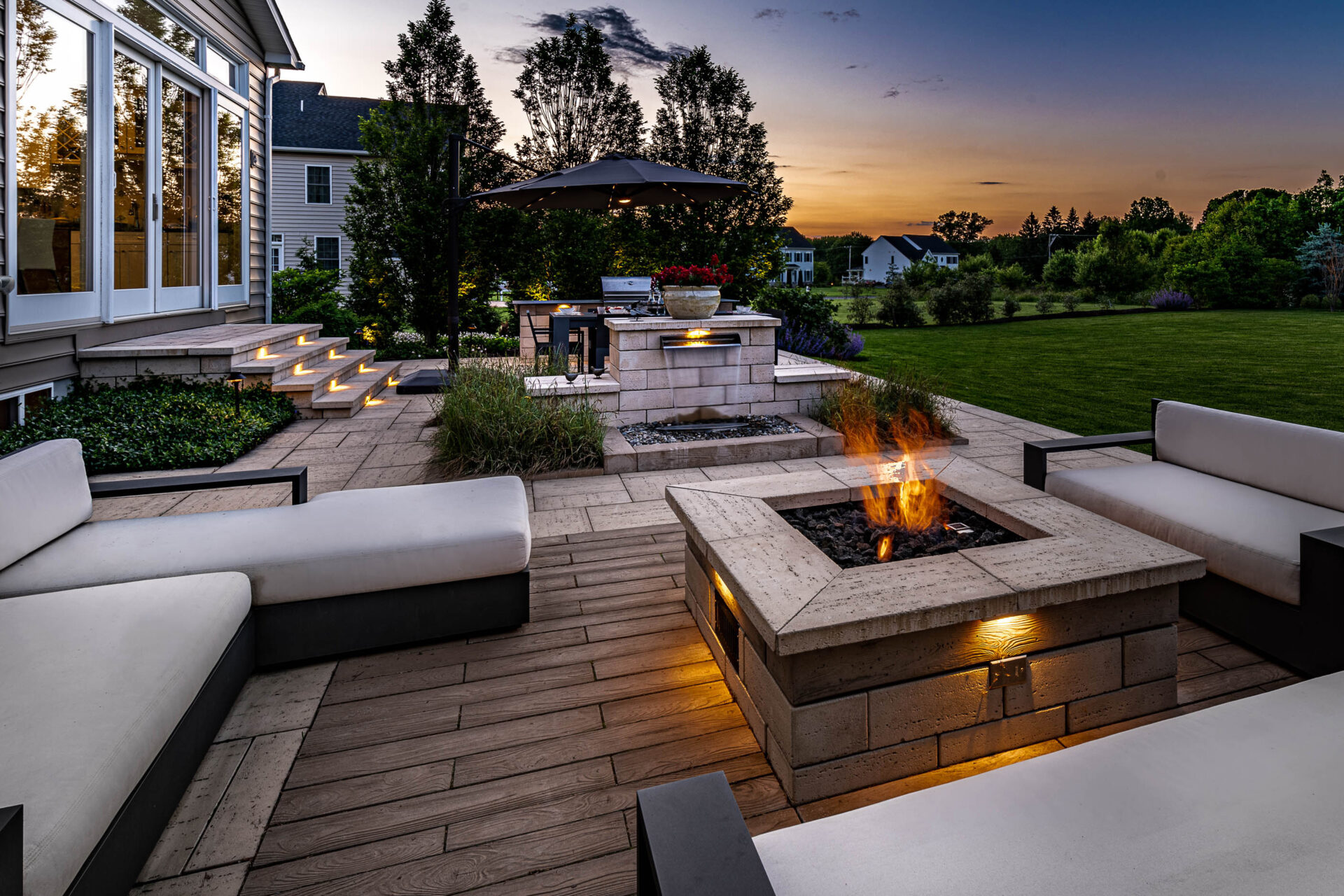 Safety Measures
Whether you'd adding a fire pit to an outdoor patio or building a fireplace as a focal point for your yard, make sure to consult with a professional landscape firm to ensure safety measures are maintained. Check out DiSabatino's portfolio of projects here.