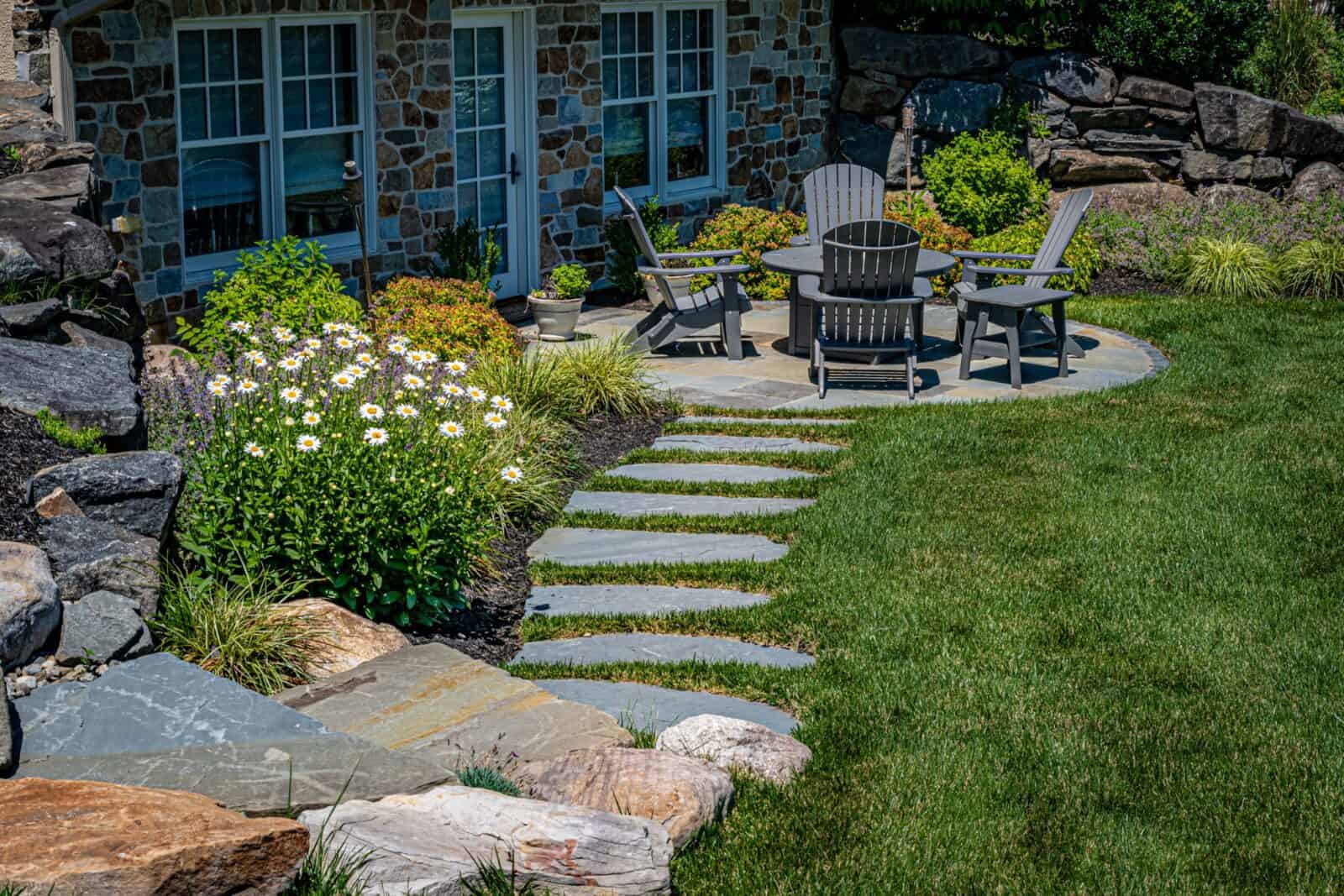 May 10, 2023
A Pro's Guide for Early May
It's that time of year to being spring cleaning your home and property. This week's heavy rains have caused soggy yards, flooding and runoff damage. Be sure to take a walk around your yard to assess any water issues.
May is also the time of year for prom, first communion and graduation parties. Is your home ready?
Our landscape professionals offer their top tips to get your yard prepped in time for hosting.
Set Aside a Yard Clean Up Day
Start snipping and cutting back your perennials and pruning shrubs. If your tree is young, trimming leader branches back to a single leader will allow the branch to grow stronger and thicker. Make sure you are not pruning back further than when you can see stems with green foliage, as bare branches won't sprout new growth. Also, check to make sure there aren't any broken branches from the recent heavy rain.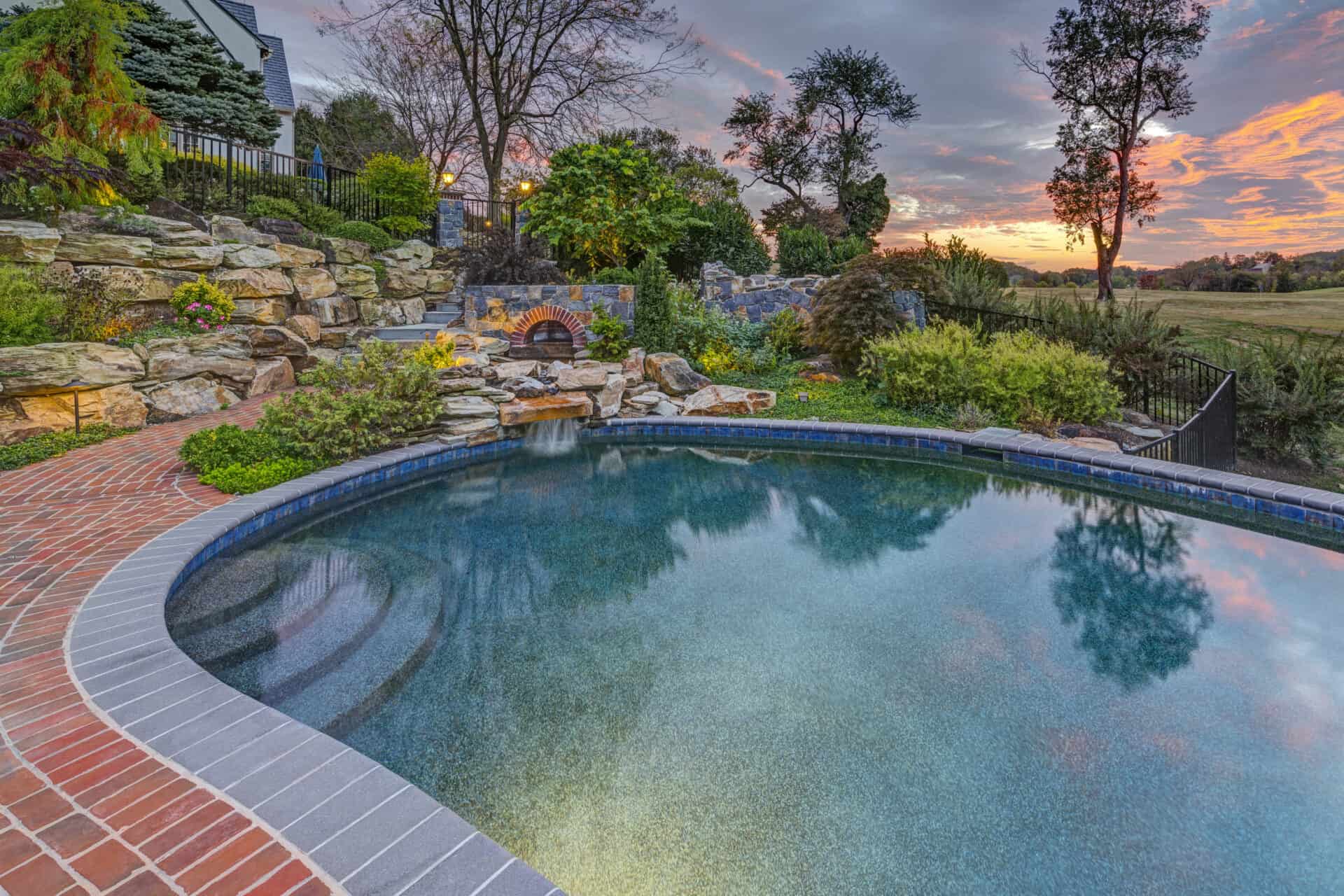 Get a Professional Opinion
Is your home missing something? This is the ideal time to review your property and see what's lacking. Consider making an appointment with a landscape designer to get an expert opinion on ways to upgrade your house. Outdoor living spaces are one of the smartest investments you can make, extending the amount of entertaining space in your home. From pool houses to sunrooms, there's an endless list of options for upgrading.
Assess Grading and Drainage
Unfortunately, winter helps highlight problems in your yard, such as standing water or bad runoff. The level of rain we've received has only exacerbated the problem. If you have drainage issues, it's important to have your property surveyed for trouble spots. Unresolved problems can cause damage to your basement, exterior walls and decking.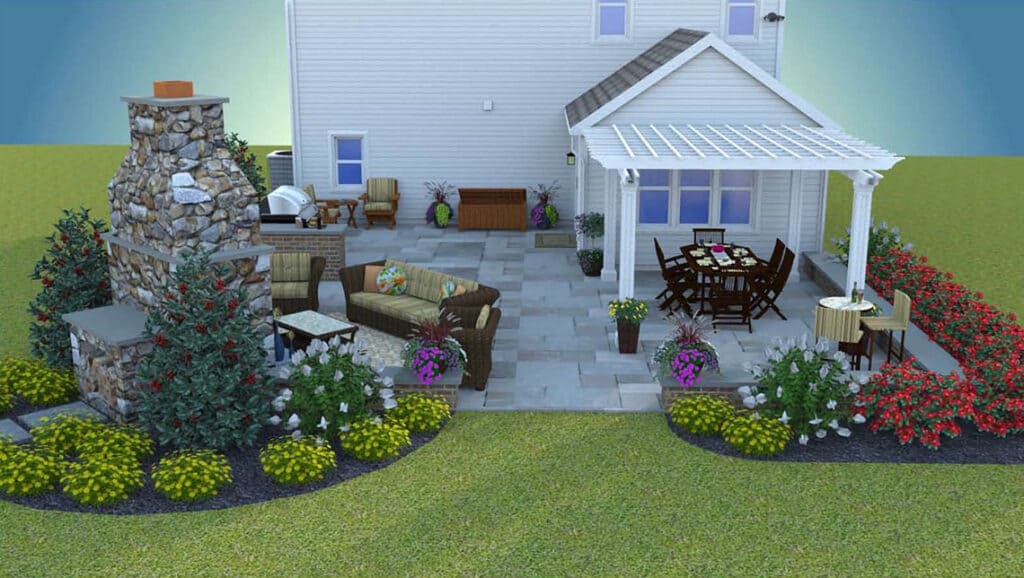 Review Your Plantings
A large number of landscape shrubs and plants are not native to the areas they are planted, and struggle adapting to their new environment. Newly installed plants have not had the chance to establish a root system and can struggle when competing with the surrounding lawn for necessary nutrients.
That's why it's important to have a professional landscaping firm review your property and design a custom fertilization plan to fit your needs. A visit now can save you from replanting your investment next year.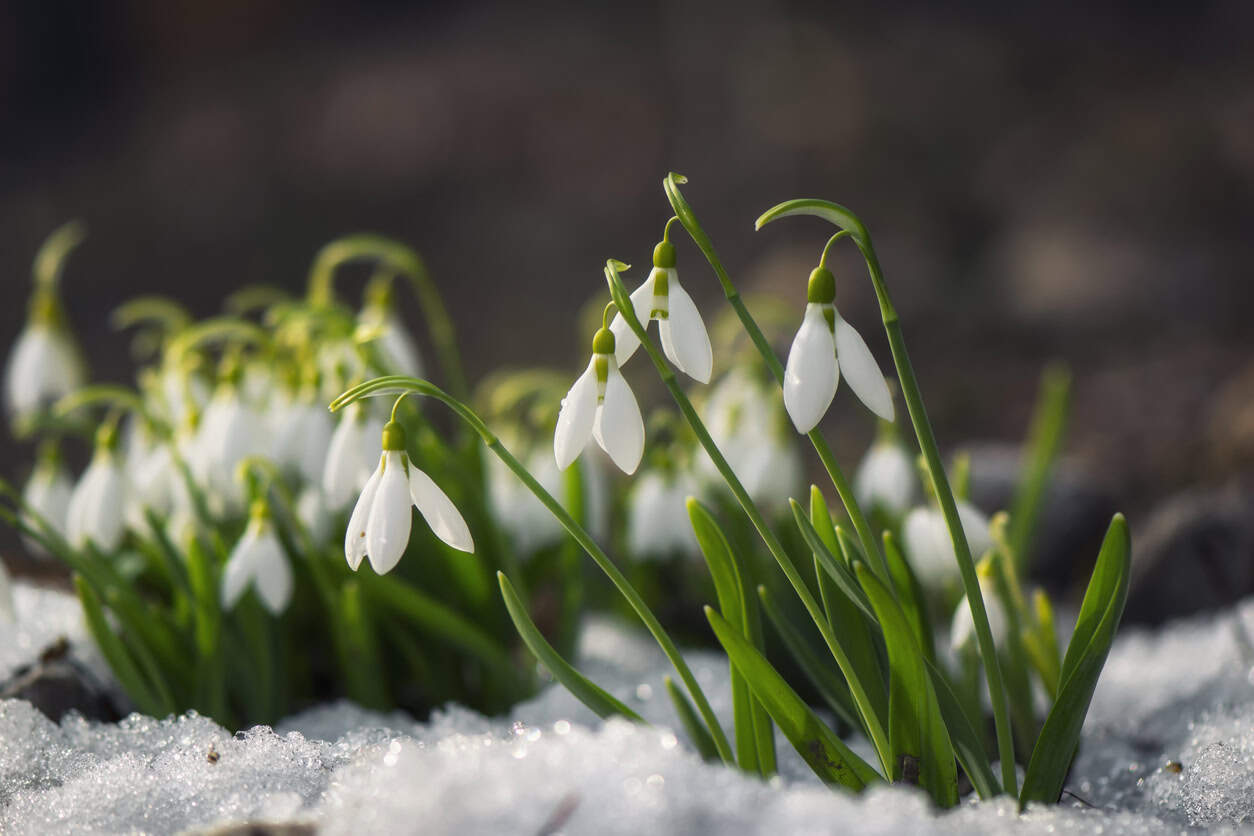 April 17, 2018
Is Spring Here Yet?
By Adrienne Angelucci
As many of you may have noticed, Mother Nature has not quite made up her mind as to whether she wants to continue the blustery saga that characterized winter 2017-2018 or allow us the pleasure of an actual spring.
As a result, we along with the plants in our gardens are frustrated and not quite sure how to dress and how to react. With colder temperatures, random snow showers, and blustery winds, expect the signs of spring and plant emergence from trees to perennials to annual flowers to be arriving later than usual.
Although difficult, we will need to be patient with plants this year and give them time to react to warmer temperatures and weather that is more consistent.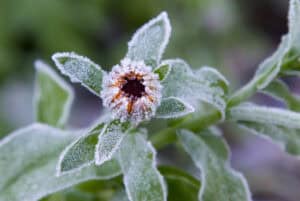 One easy way to help determine if plants are simply slow to emerge or dead are a simple scratch test. Using a small knife or even your fingernail, scratch the bark to reveal the internal stem. If green, the plant remains viable; if brown, this portion of the plant may have died back.
The important thing to do is to make sure you test numerous branches in the plant in various locations. This will give you an overall sense, as it is normal for plants to have some dieback here and there. The scratch test may reveal that only the upper portion of the plant is damaged and the internal portion is viable. For this situation, a light pruning will help to promote rejuvenation.
In addition to an overall delay, the highs and lows of this winter were especially hard on broadleaf evergreens (any plant that maintains its leaf in the winter that does not fall into the conifer category). Many plants, including Nandina, Laurel, Azalea, Boxwood, etc.. , subjected to the constant undulation in temperatures, freeze/thaw cycle and harsh winds, are showing signs of winter burn and or defoliation.
You may notice this as some of the plants have brown and rust color areas with plants appearing like they have been singed in a fire. Essentially, the plant is showing damage from dehydrated plant cells.
Unfortunately, there is very little can do to treat winter burn. Recommendations will depend on the severity of the burn. For mild burn, proper feeding (fertilizing) and watering will help.
The reality of winter burn is that patience comes into play again. Waiting to see if the plant pushes new buds and seeing how the plant regenerates is the ultimate answer. Unfortunately, successful rejuvenation can sometimes take an entire season if not more.
At this point, it may be more beneficial to remove the plant and consider replacement. Proper planning is key for winter burn protection; the installation of wind breaks, burlap, or application with anti-desiccants prior to winter can help.
Unfortunately, these methods are not the end all, depending on how Mother Nature is feeling. So a little patience, TLC and fortitude will be needed heading into this growing season. If you have questions, DiSabatino Landscaping has answers. Call us to assess your plantings – we can help identify what ones to nurture and which ones need replaced.
---


DiSabatino Landscaping is Delaware's #1 Hardscape and Landscape Specialist. We can design an outdoor living environment that will add quality to your life and value to your home. Give us a call today! 302-764-0480